Batman/Flash Heroes In Crisis Crossover Now Called 'The Price' – And Who Killed Robin Anyway?
It was solicited as "The Last Cold Case", but the four-part Batman/Flash crossover written by Josh Williamson crossing over with Tom King and Clay Mann's Heroes In Crisis is now called "The Price", with Guillem March and Rafa Sandoval.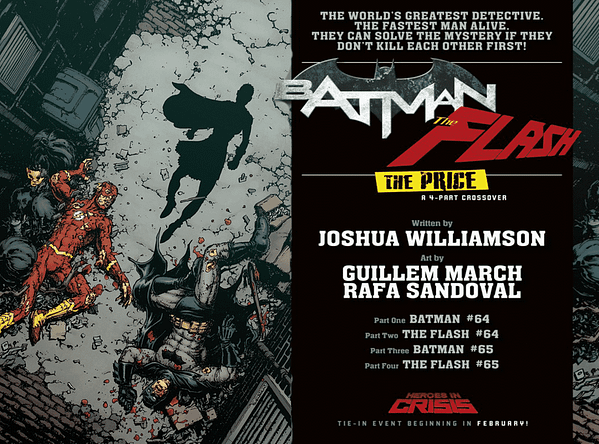 And yes, that looks as if Gotham Girl has taken down the two of them while last seen working for Bane, who was last seen working for Thomas Wayne.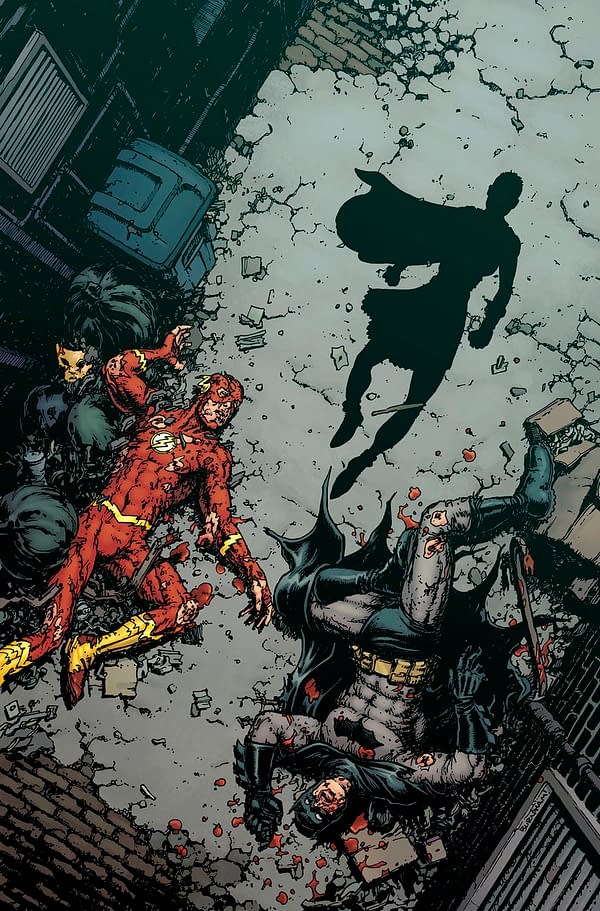 Note the mask from the Sanctuary next to Barry Allen, the Flash. And say…is that the crowbar that the Joker used to kill Robin?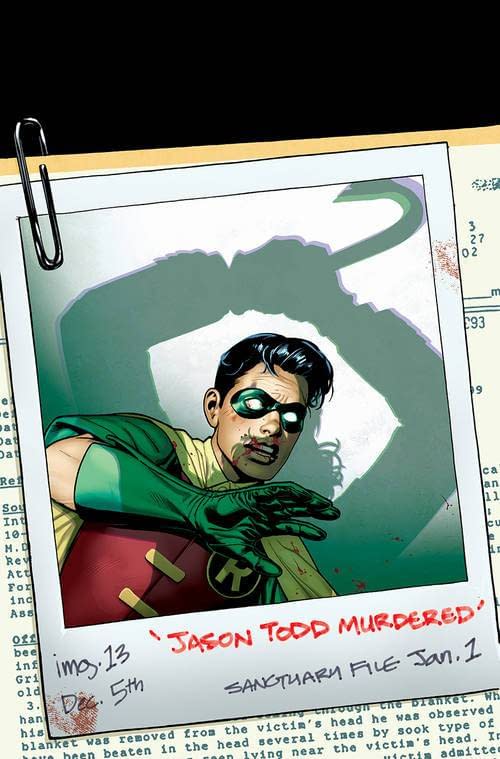 Yeah, that one…could his death not have been at the hands of the Joker after all? This is what the solicitations still read as:
"THE LAST COLD CASE" part one! The two greatest detectives in the DC Universe take on the one cold case that will tear them apart!
As chief architect of the Sanctuary program that cost so much for so many, especially Wally West, Batman will be held accountable…by the Flash!
A cold case from the Justice League's past has mysteriously re-opened, and Batman and the Flash-the only two heroes who stand a chance of cracking the case-are at each other's throats! Our heroes must combat a demon from the past while burying their own inner demons in the process…and neither the World's Greatest Detective nor the Fastest Man Alive will ever be the same again! But who is really pulling the strings here? And how does Gotham Girl fit into all this? Friendships will be tested and blood will be spilled in this titanic crossover event…
RATED T+