BC FCBD Roundup: Deadly Class Killer Set
Another Free Comic Book Day has come and gone, and some of you might have missed out on the great free comics that your local comic shop had available. Or maybe you got to your store after (gasp!) what you really wanted was already gone!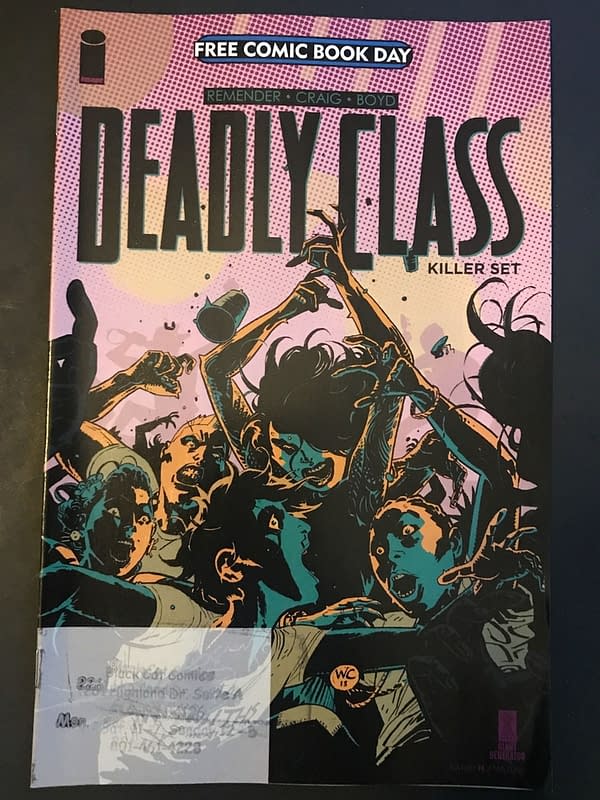 Fear not, friends. I'm not only going to tell you something cool about the books I was able to pick up, I'm going to let you know where you might be able to find these stories if you missed it in your store!
Deadly Class: Killer Set continues Rick Remender and Wes Craig's incredible '80s teen assassin epic, with a flashback to Marcus' first year at Kings' Dominion. The kids are out on the town to see a Fishbone concert, and mayhem ensues.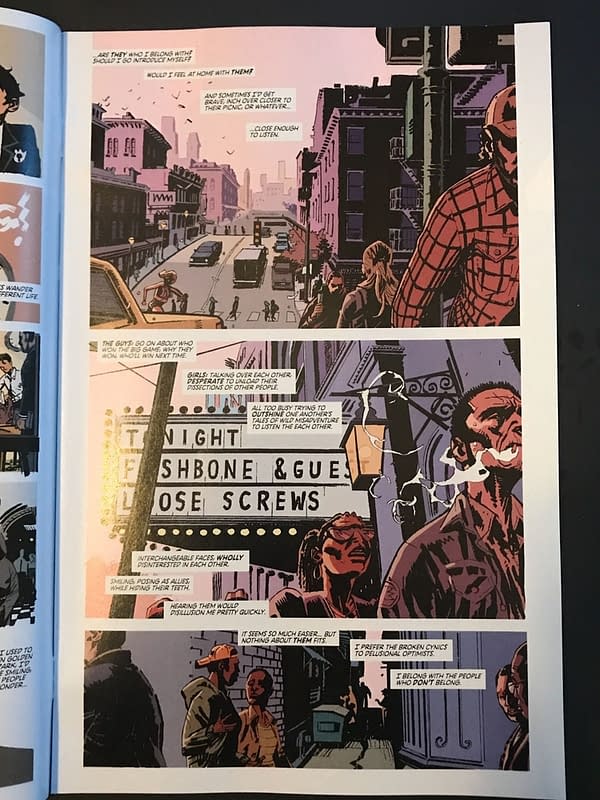 First off, it's amazing how well the Deadly Class TV series on SYFY captured the spirit and raw energy of the comic. Second, if SYFY doesn't renew Deadly Class for a second season soon, may the Baba Yaga find endless satisfaction devouring their horkums
"Killer Set" is a blast to read, but it was definitely something Remender and Craig cooked up for Free Comic Book Day. If it sees print again, perhaps in a future Deadly Class graphic novel, is yet to be seen.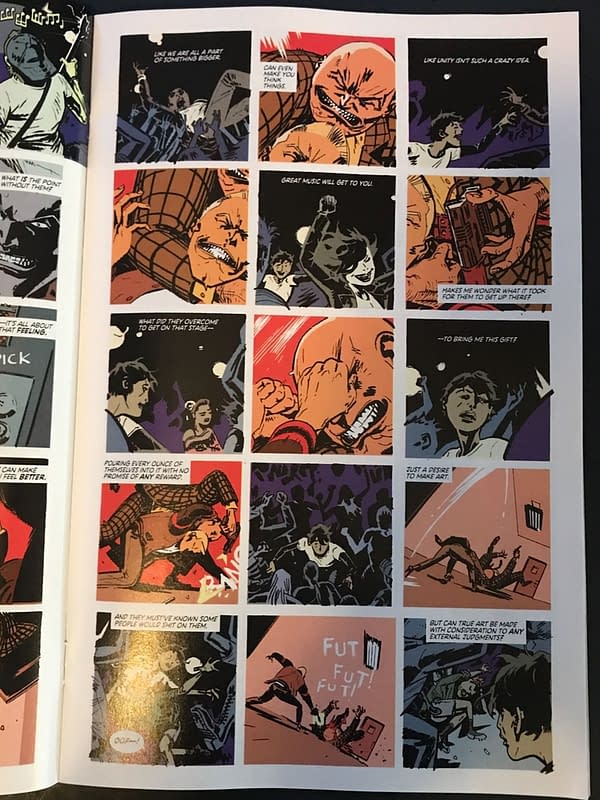 The story is definitely one long time Deadly Class fans will want to catch, though, so we'll keep you updated if "Killer Set" finds its way into broader distribution.
(W) Rick Remender (A/CA) Wes Craig

It's not Summer Break yet! FCBD fans will be treated with a special one-shot standalone Deadly Class story. Readers of the ongoing comic series by Rick Remender and Wes Craig, viewers excited about SYFY channel's adaptation from Executive Producers the Russo Brothers (directors of Avengers: Infinity War), and new readers alike, will enjoy entering the world of King's Dominion School for the Deadly Arts, where the world's top crime families send the next generation of assassins to be trained. Murder is an art. Killing is a craft. At Kings Dominion School for the Deadly Arts, the dagger in your back isn't always metaphorical.
Rating: Mature