Benjamin Sisko's Father Has Now Died In Star Trek
Brock Peters played Joseph Sisko, the father of Benjamin Sisko on Star Trek: Deep Space Nine. Not his only role in the franchise, he also played Admiral Cartwright in The Voyage Home and The Undiscovered Country, and voiced the role of General Mi'Qogh in the video game Starfleet Command III. Born in 1927, he died at the age of 78 in 2005. But his character was still alive in the fictional world of Star Trek in the year 2375, the year of the Dominion War.
The latest issue of the new Star Trek comic book series out this week, IDW's ongoing series by Collin Kelly, Jackson Lanzing, Joe Eisma and Ramon Rosanas is set after the events of Deep Space Nine in 2378 and stars Benjamin Sisko, leading a team of characters from across the Star Trek universe. But this Wednesday's issue notes that Joseph Sisko didn't make it through the past three years.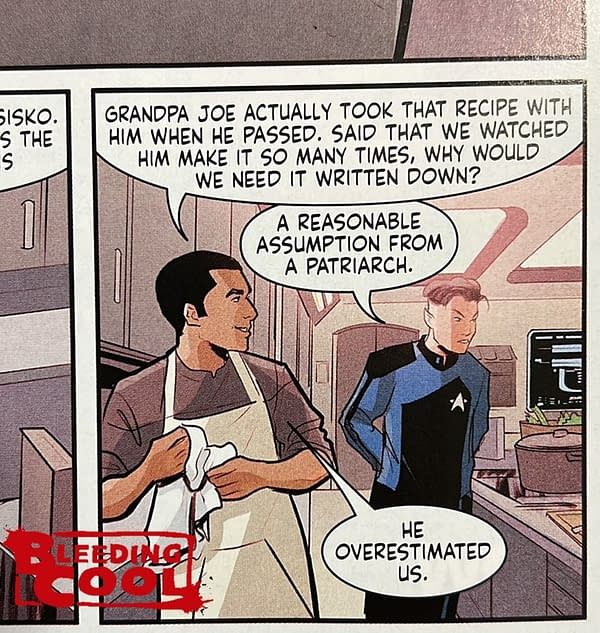 STAR TREK #3 CVR A ROSANAS VAR
IDW PUBLISHING
OCT221736
(W) Collin Kelly, Jackson Lanzing (A) Joe Eisma (A/CA) Ramon Rosanas
When strange malfunctions begin to plague the USS Theseus mid-warp, Benjamin Sisko and his crew must band together to unveil the source behind the mysterious phenomena aboard the ship. But what initially appear as mere technological quagmires and strange happenings become a test that will determine the very fate of the universe.In Shops: Jan 04, 2023
SRP: $4.99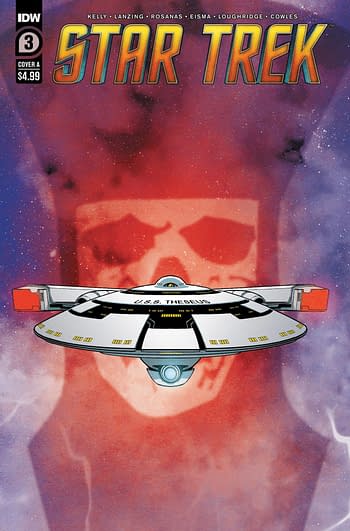 Well, that cover can only mean one person, right?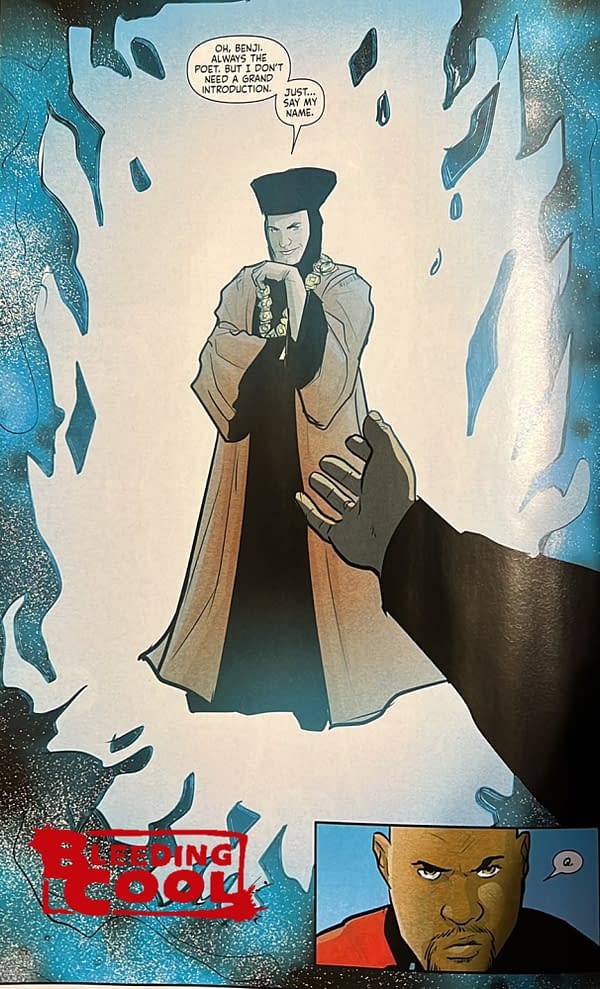 Here's what else is coming…
STAR TREK #4 CVR A ROSANAS
IDW PUBLISHING
NOV221602
(W) Collin Kelly, Jackson Lanzing (A/CA) Ramon Rosanas
Fueled by an unsettling discovery that makes their mission all the more urgent, the Defiant crew come face to face with the god killer.Written by Star Trek: Year Five duo Jackson Lanzing and Collin Kelly (Batman Beyond, Captain America) and illustrated by Ramon Rosanas (Star Wars), IDW's brand-new flagship Star Trek ongoing series continues the bold adventure!In Shops: Feb 01, 2023
SRP: $4.99
STAR TREK #5 CVR A ROSANAS
IDW PUBLISHING
DEC221411
(W) Collin Kelly (A/CA) Ramon Rosanas
A fight for the fate of the universe has broken out in the God City. Up against an enemy ship that easily cracks the Theseus' shields, the crew staves off enemy interlopers while the Orb of Destruction powers up with the Theseus in its scope. Already facing the impossible, the crew makes a shocking discovery that tests their faith in the mission and each other.In Shops: Mar 15, 2023
SRP: $4.99