Fan-favorite horse-alien character Beta Ray Bill is returning in the pages of Thor #3 in February, Marvel's solicitations revealed today for the third issue of the sure-to-be historic Thor run by The Bad Boy of Comics Donny Cates and artist Nic Klein. But Bill isn't returning as Thor's friend, according to the solicit, but as an opponent.
Thor by Cates and Klein hasn't launched yet, but excitement is already high amongst fans. And by fans, we mean Marvel Editor-in-Chief C.B. Cebulski, who couldn't stop gushing about how much he loves Cates in the recently released Thor #1 trailer.
"Donny has this unique mind and this unique take, doing things with Thor on such a scale that it's unimaginable," Cebulski said of his waifu. "Donny's ideas are so big that we had to look for a penciler who could live up to what those scripts, what we knew that they were going to be. And in the end, it came down to Nic Klein. He's the only guy that we knew could live up to the action, to the adventure, and to the seismic scripts that Donny is turning in."
"They say that comics, the only limit is the limit of the writer and the artist's imagination," a starstruck Cebulski continued. "There is no limit to Donny's imagination, and there is no limit to where he's going to be taking Thor in this new series."
Shouldn't be too difficult to live up to all that hype, right?
Check out the solicit below and Marvel's full February solicitations here.
THOR #3
DONNY CATES (W) • NIC KLEIN (A)
Cover by OLIVIER COIPEL
Variant cover by RYAN BROWN
GWEN STACY VARIANT COVER BY DALE KEOWN
THE BATTLE OF TWO STORMS!
It's Mjolnir versus Stormbreaker as Thor's old ally Beta Ray Bill makes a thunderous entrance! But what
has put the two friends at odds — and can the King of Asgard convince the Korbinite to let him continue his bloody
mission to save all that is?
32 PGS./Rated T+ …$3.99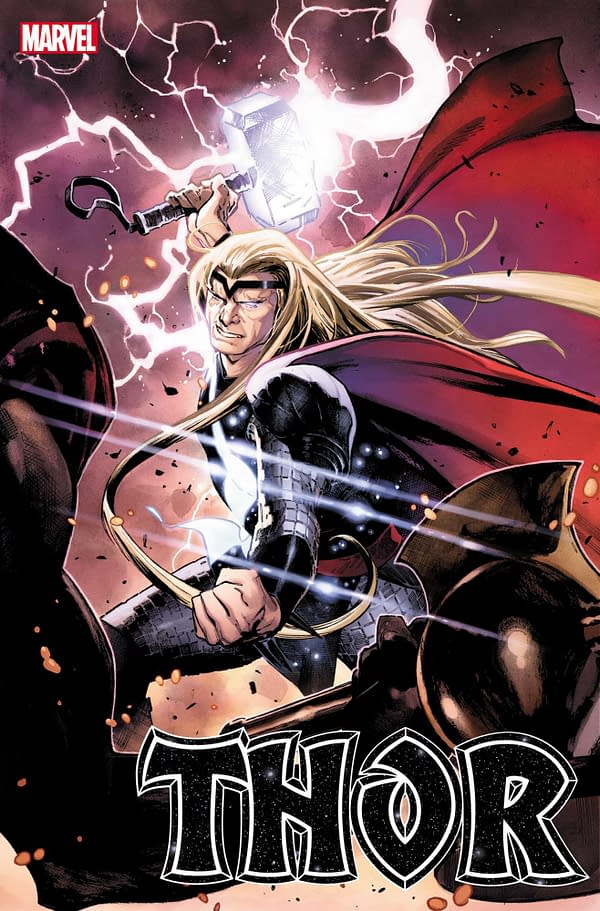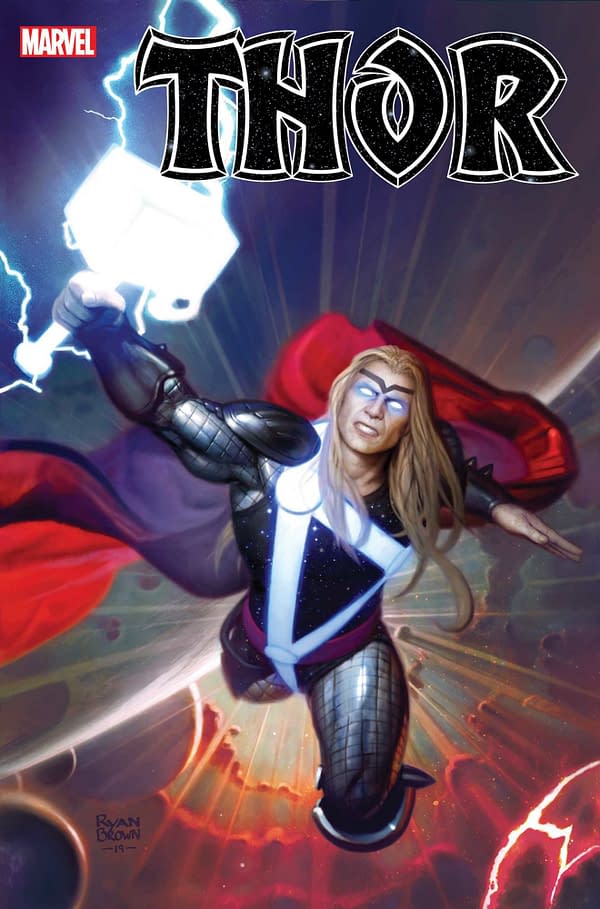 Enjoyed this article? Share it!