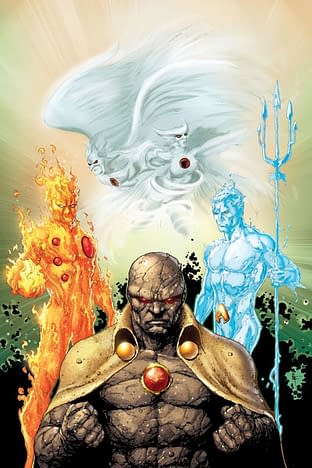 I warned you.
After all, DC are not like Marvel. They don't like to spoil their big comics news stories in the local rags a few days previously, they like you to get a big surprise by picking up the comic, on the stands and then flicking to the last page. That's tradition.
So it would be a terrible thing for me to mention that yesterday I had an e-mail from a very excited West Coaster telling me that they'd just briefly glanced at the new Brightest Day, out tomorrow, and had discovered that (highlight the following space to spoil yourself) "The White Lantern is the Swamp Thing! And he introduces himself saying "I am Alec Holland!!!!!!".
Bit I also received a visual from another source this morning of the last page, reproduced below, from someone equally excited, which clarifies and corrects some of the above.
Well I suppose it is nice to have it in black and white. And possibly green.
At Wondercon, Dan DiDio talked about such plans as happening in the near future. Well, I suppose Wednesday is pretty near…
And there's one more issue to follow of course! Scheduled in and around a certain international day of celebration…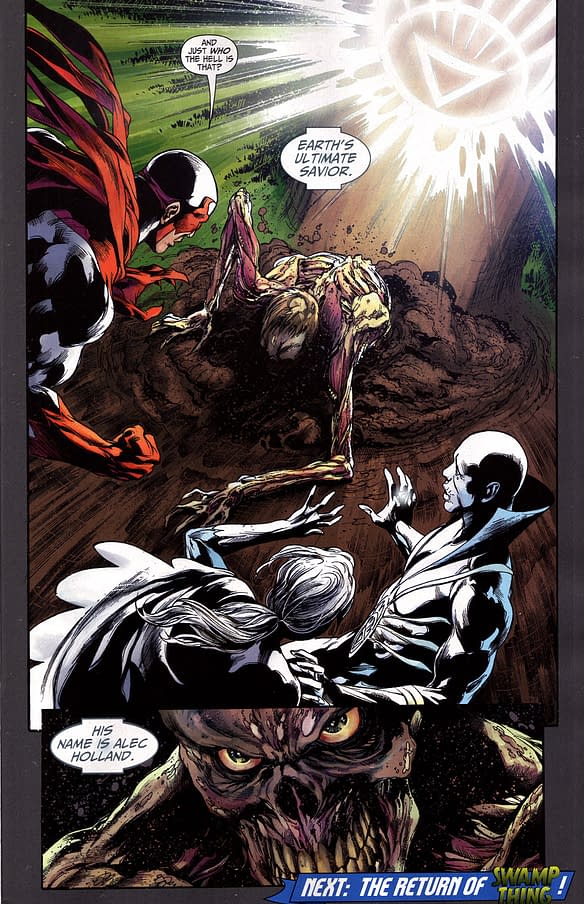 Enjoyed this article? Share it!