 Yesterday, we showed you a preview for Black Mask's newest series, Beautiful Canvas, in stores this Wednesday, June 28. Black mask has three other titles shipping this week as well, including the conclusion to The Dregs and new issues of The Forevers and No Angel. The publisher has sent out previews for The Dregs #4 and The Forevers #4, and the Beautiful Canvas#1 preview from yesterday again for good measure, but when it comes to No Angel #4 by Eric Palicki,  Adrianne Palicki, and Ari Syahrazad, they've suspiciously only included the cover and credits (for the wrong issue):
NO ANGEL #2
Created by: Adrianne Palicki & Eric Palicki
Written by: Eric Palicki & Adrianne Palicki
Illustrated by: Ari Syahrazad
Colored by: Jean-Paul Csuka
Lettered by: Jim Campbell
Why? What are they trying to hide? The people deserve to know what's inside this book! Is there anything in there at all? Maybe it's nothing but blank pages, and this whole comic has been a scheme by the Palicki family to lull readers into a false sense of security for three issues and then sell them an empty book, escaping with the profits. Maybe the inside of this book contains evidence of collusion between Russia and the Donald Trump campaign. Maybe hidden within No Angel #4 is Marvel's industry-changing announcement that the seemed to misplace on Friday. Or perhaps Black Mask has promised this preview as an EXCLUSIVE to another website. How could you, Palickis?! Is it all those mean things we said about Agents of S.H.I.E.L.D.'s ratings?
Whatever the case, since Black Mask refuses to show us the interior of this comic, we're left no choice but to purchase a copy on Wednesday and read it to find out. Shrewd move, Black Mask.
In the meantime, check out previews of The Dregs #4 and The Forevers #4 below:
THE DREGS #4
Written by: Lonnie Nadler, Zac Thompson
Illustrated by: Eric Zawadzki
Colored by: Dee Cunniffe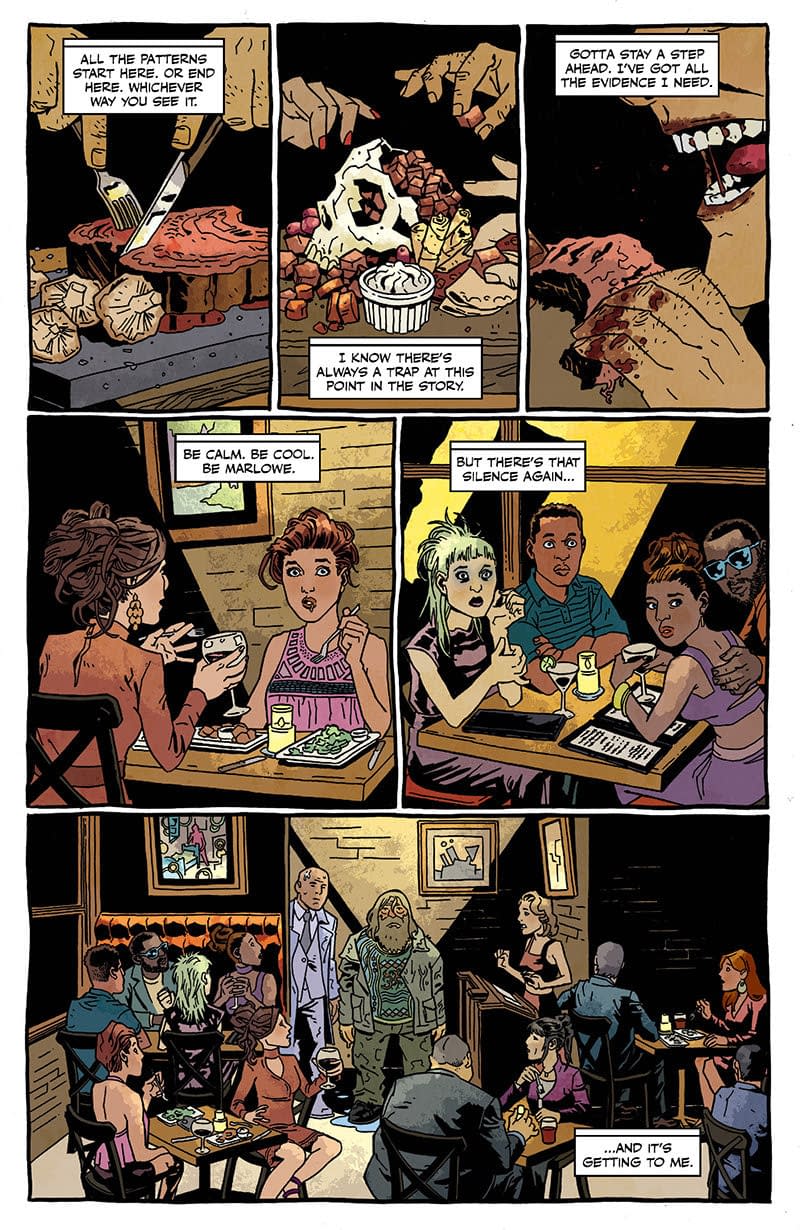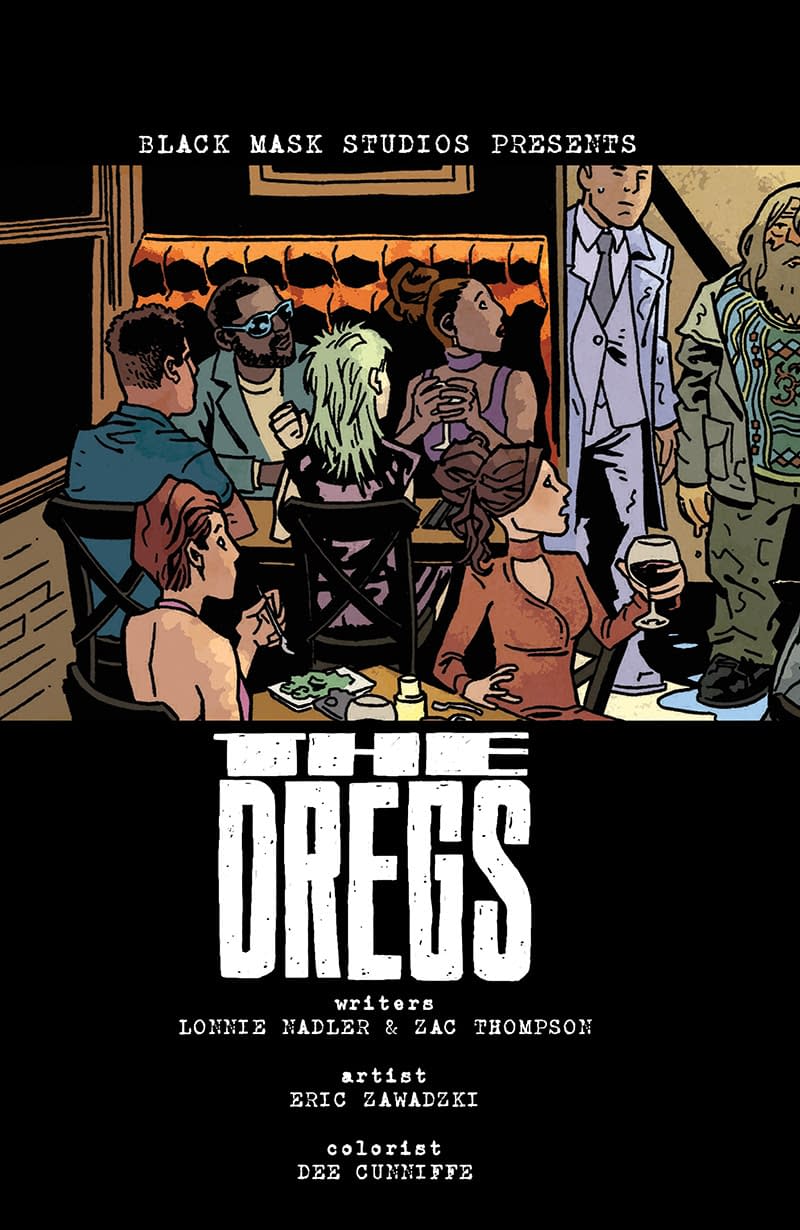 THE FOREVERS #4
Written by: Curt Pires
Illustrated by: Eric Pfeiffer
Lettered by: Colin Bell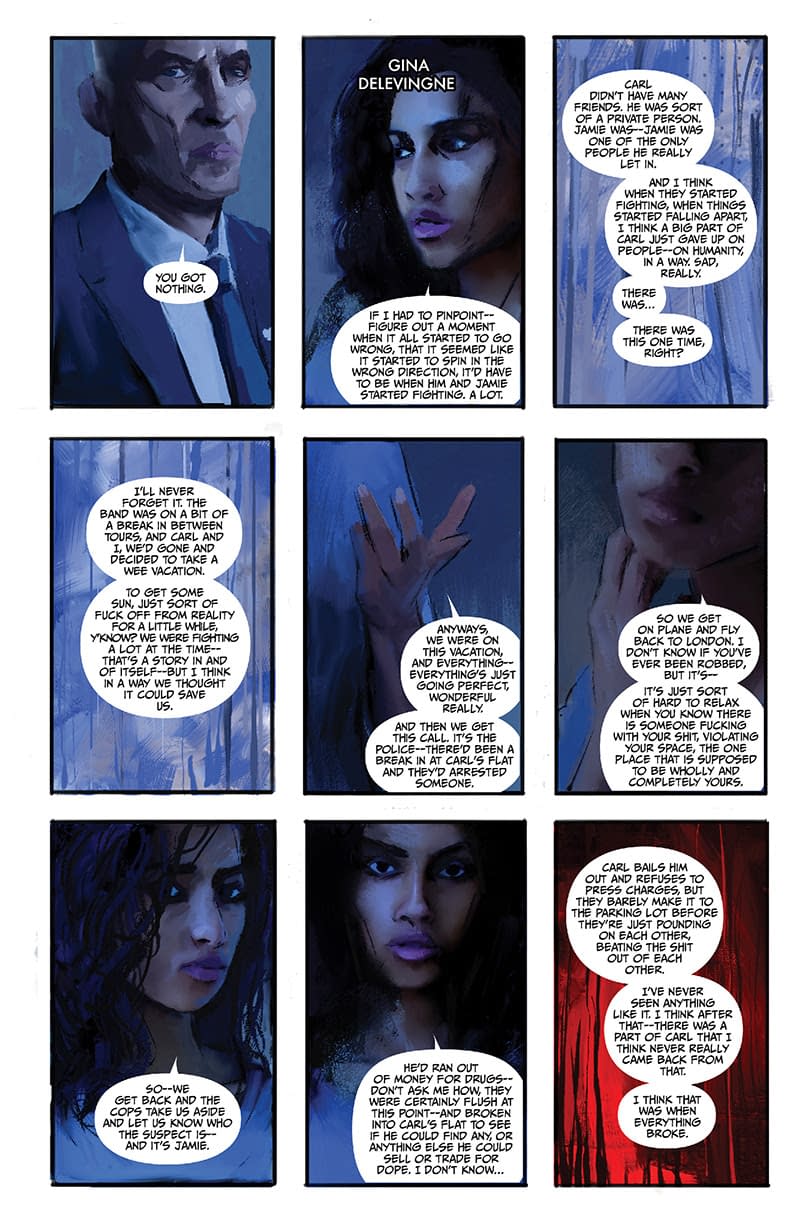 Enjoyed this article? Share it!