Bleeding Cool Bestseller List, 2nd February 2020 – "Do I Use The Word Abysmal Too Often?"
This is the Top Ten Bleeding Cool Bestseller List, as compiled by a number of comic stores from their sales on Wednesday and Thursday. It measures what are known as the "Wednesday Warriors", those who can't wait till the weekend to get this week's comics. And the Children Of The Vault take X-Men to number one with all of the Dawn of X comics in the top ten, as Thor and Justice League battle for who can kill off the Justice League the most...

Top ten bestselling comics of the week
X-Men #5
Thor #2
X-Force #6
Justice League #39
New Mutants #6
Detective Comics Annual #3
Action Comics #1,019
Green Lantern Blackstars #3
Fallen Angels #6
Avengers #30
Thanks to the following retailers…
If you would like to contribute to the retailer charts, let me know at richjohnston@bleedingcool.com. Probably have a few more folk and folk returning in the New Year…
Who had this to say…
It feels like Fifth Weeks mean little to Marvel who choose to put out the same amount of books that they do any given week. While DC sticks (mostly) to Annuals, Marvel just puts out whatever they have ready. That means that the X-Men get a moment in the spotlight with the four titles that came out taking four spots in the FFF Weekly Top Ten. Adjective-less X-Men takes the #1 spot which is pretty close to where it normally sits (depending on whether or not Batman also came out) while New Mutants sits in the middle at #5 and X-Force and Fallen Angels hit #7 and #10 respectively. Fallen Angels has definitely been the black sheep of the Dawn of X output so it being in the Top Ten is a first (on the last issue of course). Hopefully Hellions garners more of a buzz, but we'll see. Marvel almost doubling the X-Lines is not going to do them any favors. Star Wars is staying strong coming in at #4. It didn't maintain the numbers the old series started out with, but most of the people who ended with the last series have carried over. Some die-hard Star Wars fans have moved to just waiting for the trades. Rise of Kylo Ren's second print has been a big hit. To see a second print hit #6 on the Top Ten is a little shocking, but the hype behind that book is real. If only we'd ordered more of the first prints! Batman #87 snuck in to #9, spending it's second week on our Top Ten. We're getting a few lapsed Batman fans creeping in looking for a fresh start after being burned by King's run. All in all, fifth weeks typically lean in Marvel's favor as they're the ones who put the most out. I doubt we'll see such a strong showing from the X-Line for a while, though I'm sure it'll happen again. Probably in April.
——
Odd week – with no powerhouse releases – heck a REPRINT comic made it on to our TOP 10 BEST SELLERS list, which is crazy.
—-
It felt like there were a decent amount of titles out this past Wednesday, but unfortunately there just wasn't really anything of note. Seems like Marvel and DC's heavy-hitters took a week off. Weird that there wasn't any new X-book. Speaking of, the tide of new Dawn of X titles that keeps getting announced is making readers a little dubious about sticking with the line — Despite assurances from us (and Hickman, in a recent tweet) that you don't actually need to be reading every single book in the line-up.
—-
Not exactly a typical week. Pretty small offerings from all publishers, which worked out okay for us, as we had unusually terrible winter weather that kept people at home this week. Still, the usual suspects wound up on top, with Batman and Bendis doing well for DC and Venom and the relaunched Iron Man leading Marvel. Undiscovered Country topped the everyone-else list, which is no surprise as this weird-but-wonderful series is going strong.
Probably the most surprising thing on our list is the Question. The Black Label books do well for us, as does Jeff Lemire, so I guess it shouldn't surprise me that the Question is doing well, but it does. Even though I'm a fan of the character, I'm not sure I expected so many people to give it the chance, what with the oversized format and the character having been dead (or replaced by Montoya) for so long.
—-
This was a weirdly small release week, and while the Caped Crusader still captured the top spot the sparse field allowed books like LEGION OF SUPER HEROES and AQUAMAN to place much higher on our best sellers list than usual.
It also resulted in the bottom spots being a multi-way tie between some of the smaller titles, with a nice mix of things from UNDISCOVERED COUNTRY to NIGHTWING and HELLBOY.
—-
Wow, what a totally odd week. Along with low sales it was an unique top ten week. Question 2 took the top spot and would have sold more if we had ordered even more. Legion is dropping fast taking the tenth spot and might not even make the next top ten as fast as people are dropping it. Bloodshot did well. Iron Man 2020 1 was outsold by Spawn, Bloodshot, and Aquaman here. Not a great relaunch. Iron Man 2020 1 and Venom 1 the End were the only Marvel titles to make the top ten for us this week. Avengers should be a title that makes the top ten though Marvel seems not to do know what to do with a title if it gets into double digits. Other than start it over, yet again.
—-
Do I use the word 'abysmal' too often? Our top selling comic this week sold 11 copies, so I suppose 'unimpressed' is more appropriate this time. It was a much better week for indies than we've had in a while, at least.
—-
I don't know about other stores, but I am ecstatic that the holidays are over and my customers are finally spending money again. We also are getting numerous collections in a day now. Its great! I'm curious if this is happening to other stores?
—-
Tom King's departure from Batman had a positive impact on sales, as Batman #86 is way up from previous issues and slid in at the top spot this week. Seems like a lot of people that jumped ship after the events of Batman #50 feel that it might be safe to return. Trailing closely behind were a whole host of Dawn of X titles, though Fallen Angels didn't quite make the cut.
—-
Now that the tedious Tom King era has ended, Batman has leapt back up to the top of our store's charts with the first James Tynion issue–but that and Daphne Byrne #1 (in third place) were the only two DCs to make it into our store's top ten this week. Otherwise, it was all Marvel, with the three mutant titles claiming three of the top ten spots. Right now, DC is selling even worse for us than it did during the lowest point in the New 52 era; long-time DC fans are abandoning titles every week, and no one neew is joining becuase the books have such bad word of mouth right now.
—-
If there's any problem looming for Marvel, though, it's this: five subscribers dropped all mutant titles today, saying that six titles (with more following), most of which are shipping bi-weekly, is just too much of an investment. And since Marvel has made readers feel that the entire mutantverse is interlinked, the readers decided it was better to give up ALL mutant titles.
—-
While nothing could come close to the juggernaut of BATMAN #86 sales – all 9 other slots were dominated by MARVEL titles.
---
---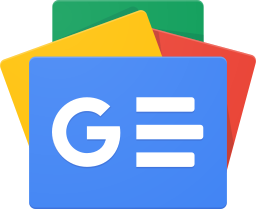 Stay up-to-date and support the site by following Bleeding Cool on Google News today!