Boom Studios Make Collections Returnable – Starting With Once & Future
Boom Studios took to the stage at the Diamond Retailer Lunch in San Diego Comic-Con will all manner of announcements for retailers. And they brought a couple of friends to talk about Once & Future, Kieron Gillen and Dan Mora.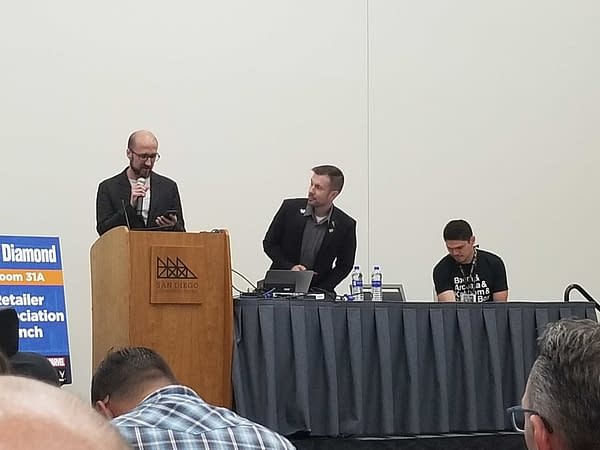 They met an enthusiastic retailer reception, and Kieron Gillen kept thanking the room for their undying support, in what Bleeding Cool contributor Joshua Stone told me was far too quick an English accent to transcribe. But apparently, Gillen did get across that Once & Future is a pop book, with obscure Arthurian law, The Mummy, Indiana Jones and his own Dr Aphra.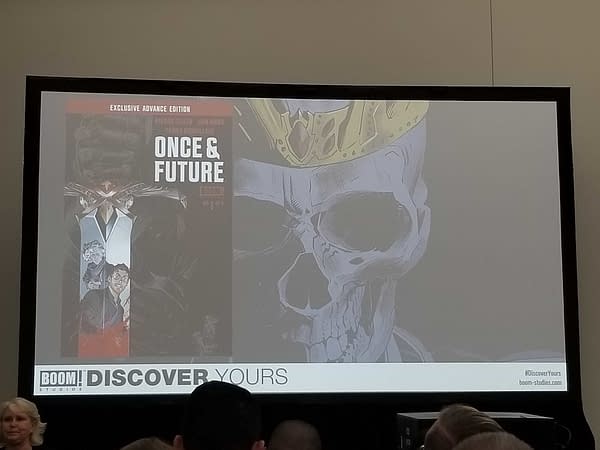 That's a thing. Retailers at the event would all be getting advance preview first issues, which should be available on eBay by now, probably. I'm told someone is already asking $60. The comic is FOCing this weekend…
But all the love for Once & Future gave Boom people more to say.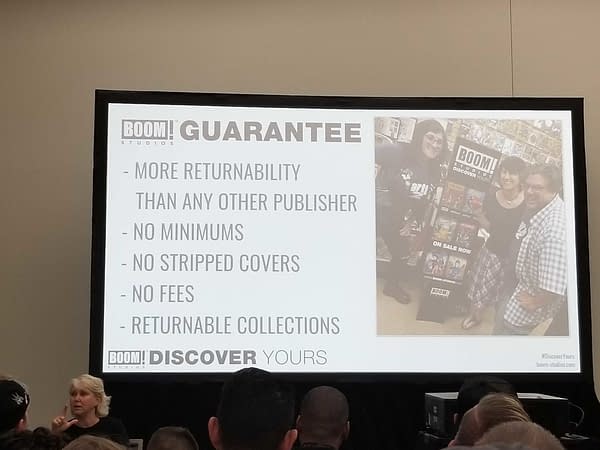 That every issue of Once & Future will be returnable. Applause.
It won't have variant covers. Lots of applause.
And the Once & Future collection will be returnable to comic stores as well. Stunned applause.
That it had been picked for the Comics Omnivore Selection and Boom would be providing free copies to retailers on issues from #2 onwards.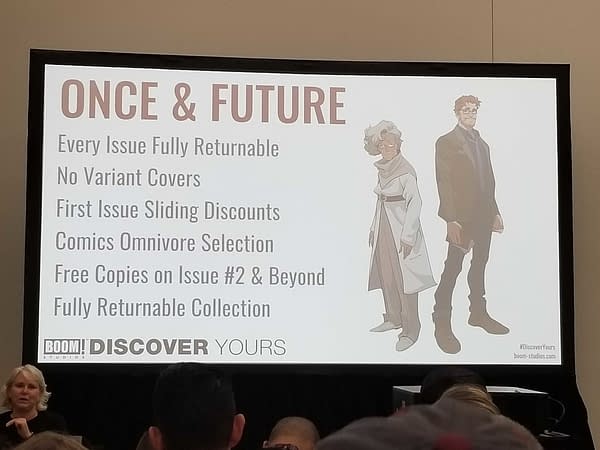 And they are going to advertise all over the place. including on Bleeding Cool. I wonder, can anyone tell me if they've started? This article seems evidence enough of it.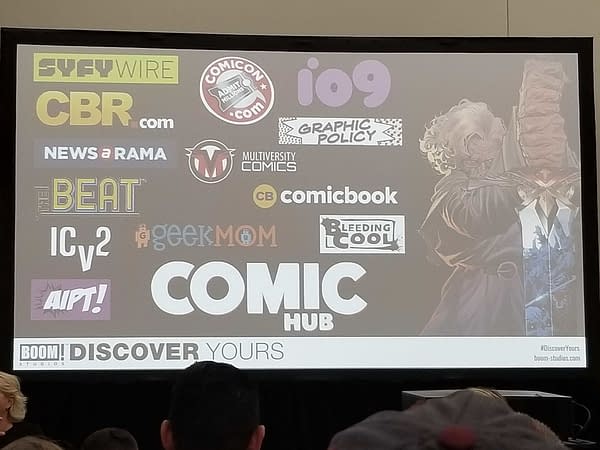 They were also pushing that as The Wicked + The Divine is about to end, that Once & Future can slip into its place for the readers of that book. Though I'm sure Image Comics would have something to say about that, instead of slipping in Die…
This was all announced by Marvel Comics at the Diamond Retailer Lunch taking place right now. Keep an eye on more from the Diamond Retailer Lunch at San Diego Comic-Con with this handy Bleeding Cool tag.