Boris Johnson Names His Sixth or Seventh Child, Wilfred
It's unusual for the Wikipedia page of the leader of a G7 country to be unsure how many children they have. But that is the case with Boris Johnson, Prime Minister of Great Britain and Northern Ireland. It previous said '6 or 7', it now says 'at least 6'. Four children with his second wife Marina Wheeler, a daughter with arts consultant Helen MacIntyre which was kept a secret from all for years, a possible unconfirmed sixth child, and now a new baby boy with his current fiancee campaigner Carry Symonds. His new son has been named Wilfred Lawrie Nicholas Johnson. He gets Nicolas from two doctors who saved his life in hospital when he was suffering from coronavirus, and his first name is from his maternal grandfather. However, if you are British, and of a certain age close to that of Boris Johnson, with a working knowledge of the Beano, it means something very different.
The Beano is a weekly comic book anthology that has been running since 1938 and has published over 4000 issues, and is very much a traditional part of British life. The Bash Street Kids were created by Leo Baxendale in 1954, inspired by the view from publisher D. C. Thomson & Co. office windows, overlooking the High School of Dundee playground, and has been running in the comic book ever since. Frozen in the era when it began, it portrays Class 2B of the Bash Street School in Beanotown, where the teacher and headmaster wear mortarboards and gowns and the students sit at wood desks with inkwells. They are taught by a stereotypical "Teacher", whose wife is "Mrs Teacher". And the strip generally consists of the ten children getting into the worst trouble possible. Including a certain Wilfred.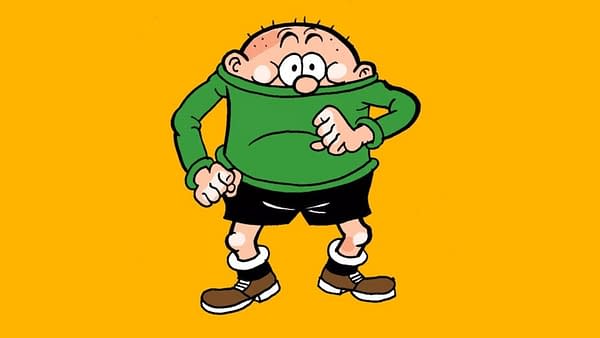 Wilfrid, whose full name is Wilfrid John Wimble, is the smallest and quietest of the Bash Street Kids, and has social anxiety, his thoughts hidden behind a green jumper going up to his nose. He loves turtles, and resembles a tortoise; his neck is never seen, because when he removes his jumper his vest is just as high. He is often simply present in the stories, speaking only occasionally. Unlike 'Erbert, most of Wilfrid's mischief is intentional. He hangs around most often with Spotty and 'Erbert and, occasionally, Sidney. In one storyline Wilfrid apparently had a large chin under his jersey, but it was revealed to be prosthetic and he removed it.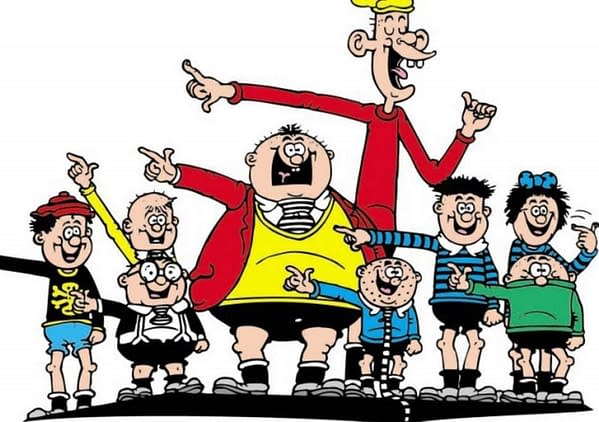 Boris Johnson was a keen comic book reader as a boy – and now as an adult. We mentioned his love of Tintin but he also read The Beano as a child, as did many other children especially of his generation. Boris' cartoonish demeanour, somehow harkening back to a non-existent golden age of the nineteen fifties fits in perfectly with that caricature and Boris Johnson has often been compared to a Beano character, with one commentator saying that if he was held by his ankles and shaken, toffee and conkers would fall out. Private Eye Magazine used to run a strip entitled Beano Boris or Boris The Menace, named after the Beano's Dennis The Menace.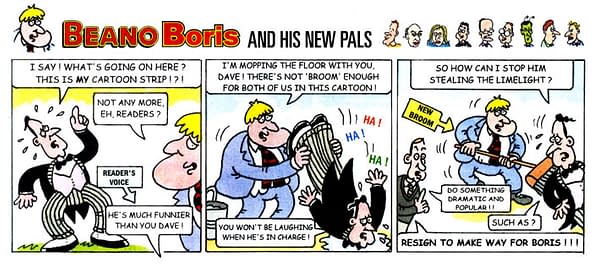 Now he has a child named Wilfred, it is unlikely that Boris would not have considered the similarity to what would have been a reference to one of the most famous comic strips in one of his favourite comic books as a child. It is a reference that is not lost on those old enough to easily make the connection.
But this comment seemed the most on the nose. As it were.