I rather enjoy the comic book Doomsday Clock from Geoff Johns and Gary Frank. Some people think that because I regularly refer to it as an unauthorised sequel to Watchmen that I am somehow besmirching it. Not at all. I love an unauthorised sequel. Fanfic. Whatever you want to call it.
These are not new inventions, indeed one of the very first recognised modern novels, The Ingenious Gentleman Don Quixote of La Mancha by Miguel de Cervantes had an unauthorised sequel published very shortly afterwards. The book was first published as Part One but before Part Two could be published, an author writing under the name Alonso Fernández de Avellaneda published the Second Book of the Ingenious Knight Don Quixote of La Mancha, an unauthorized and unofficial sequel to the first part. It may have been forgotten entirely if Cervantes had not acknowledged its existence in his own Part Two. In the second book, Quixote meets characters who are aware of him from reading Part One – but also from the unauthorised sequel, which enrages him, and later meets a character from that fanfic sequel and gets him to sign an affidavit that the two have never met before.
Maybe we'll one day get to read Francis Spufford's The Stone Table. And then there's the granddaddy of them all The New Testament. So right from the beginning, unauthorised sequels were a thing. And not necessarily a pejorative term as some seem to interpret them, most are ignored. Some get legal suits, like David California's 60 Years Later: Coming Through the Rye, but most do not.
And of course, I wrote my own unauthorised sequel, Watchmensch, recently republished by Heavy Metal Magazine, Soft Wood, coloured by Watchmen's John Higgins. We also got a great unauthorised sequel from Kieron Gillen and Casper Wijngaard as Peter Cannon: Thunderbolt.
But some people still don't believe me. They think I must despise Doomsday Clock by using that term which, from my perspective, more accurately described the journey to publication for the comic book. But clearly I have to put my money where my mouth is.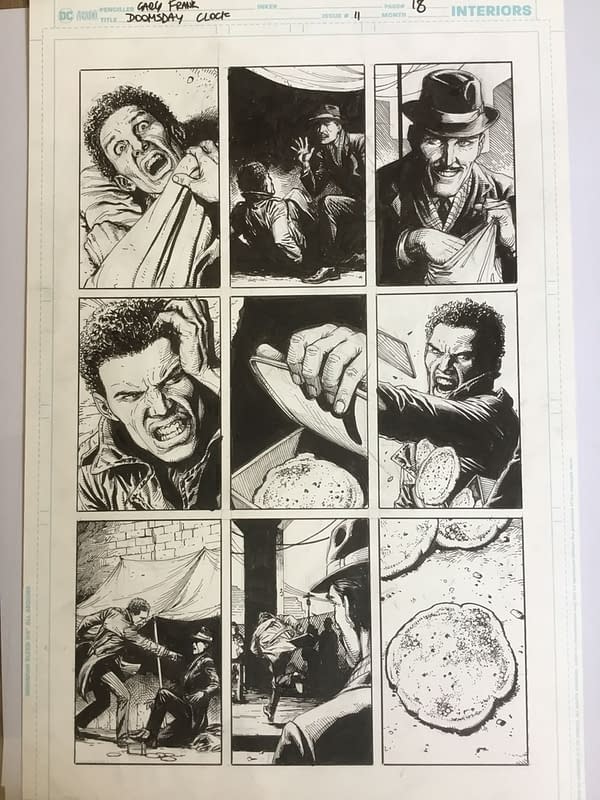 There you go. Thanks for putting it aside for me, Gary.
But how could I afford such an extravagance? The Mail On Sunday knows…
Enjoyed this article? Share it!