Breaking Down The DC Comics Press Table At The Diamond Summit On Diversity, Dominance And Dark Matter
DC Comics has been holding a press roundtable. Bleeding Cool has not been invited. Thankfully Kiel Phegley still has a job with CBR, and has.
And they are talking Dark Matter/Master Class/A New Sage Of DC Heroes. Will they manage to say something to outrage the news media as Marvel Comics did a couple of weeks ago (notably Marvel have banned all press from their presentation today, even CBR…)
So what are the bullet points?
"All this stuff is set in the DC Universe," Lee explained, but that doesn't necessarily make them straight superhero stories. He promised that all the series would be influenced by everything from action to science fiction to horror tropes, bringing a new sensibility to their core line of titles.
The DC creators spoke to the idea of diversity in the line, but many of them stressed the idea that more diverse characters would come not from a mandate but from the organic process of artists making stories in the 21st century.
Although, as we noted, all the creators are men. Again.
DiDio in particular drew a line between the recent Rebirth launch and Dark Matter saying, "Rebirth was satisfying the old fanbase. Dark Matter is about building new fans."
I'm going to interject at this point and say this totally looks like the revival of the Geoff Johns Vs Dan DiDio rivalry at the publisher. Johns was very hands on with DC Rebirth, and this looks like DiDio's turn.
Romita backed this claim up, noting that the new hero Silencer he's creating with writer Dan Abnett is a female assassin, but that "I don't think of it as a diversity item. I think of it as a new character." The artist said that if a story like this would be attempted with, say, Marvel recreating the Punisher as Francine Castle, he'd understand how readers would question the integrity of the story.
Handbag! So why no female creators?
DiDio said that at this first phase of expansion, DC was "Counting on folks who have a track record to do this for us." The publisher is betting that big name artists who have already move big numbers in comic shops will give Dark Matter its best chance for initial success. But that doesn't mean a more diverse roster of creators won't be coming onto DC titles and even Dark Matter titles in the future.
I am impressed that he didn't actually say "female comic creators don't sell" for the media to latch onto. But how were sales on Nicola Scott's recent run on Wonder Woman? How does Emanuella Lupacchino do? Amanda Conner? Is James Tynion IV and Justin Jordan, talented though they are, a bigger sell than, say, Gail Simone? Is Dan DiDio as a writer of greater sales appeal than, I don't know… Raina Telgemeier?
As to recent Marvel comments about artists moving needles…
First, he rejected the notion coming from anyone that artists don't sell books. "The names sell, and it's important for us to lean on them to be as confident as possible," he said. But he followed that up by noting that this launch was in the works long before the Marvel artists quote hit the web, and that DC is following its own market instincts here and not looking to poke its competitor in the eye.
Then why did they use the phrase "moving the needle" last week in Kansas? And they still are, with John Romita Jr
"People have the impression that writers are the gods of this process: they are not…I actually take offense to that notion. The notion that artists can't move the needle is insane. I think saying that about a writer too is insane. It's collaboration," he said.
The artist further noted that he feels that Marvel's reluctance to promote books based around an artist is more a result of the publisher's refusal to pay for higher-priced, "name" artists. "Their sales are reflecting it," he said of that attitude.
While Didio was looking to another publisher
He compared the idea of big name artists making a splash to the Image Revolution of the '90s, which he's fascinated with. When you match superstar creators with new ideas, it stops you from just "servicing the existing audience,"
At this point it is worth noting that the people most highlighted in Dark Matter are people who were working then, including one actually from the Image founders. It doesn't have the young guns who have recently become successful.
DiDio called it "A nice slow rollout" with a $2.99 price point on every title. As an extension of that, the Co-Publisher promised that each title would have another simplified selling point. "We're going to do something extraordinarily dramatic…we're going to put one cover on it!"
Really? Then what am I going to run every Wednesday night on Bleeding Cool?
You can follow more of our Diamond Summit coverage here.
---
---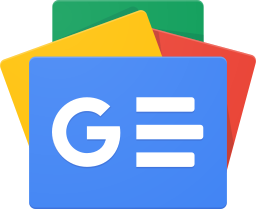 Stay up-to-date and support the site by following Bleeding Cool on Google News today!