Brian K. Vaughan (best known for co-creating the Image sci-fi epic Saga) and Marcos Martin, the Eisner Award-winning creative team behind The Private Eye, reunited last year for Barrier, a science-fiction comic about immigration published by Vaughan's digital publisher Panel Syndicate.
Like The Private Eye, it will also be published by Image Comics in print.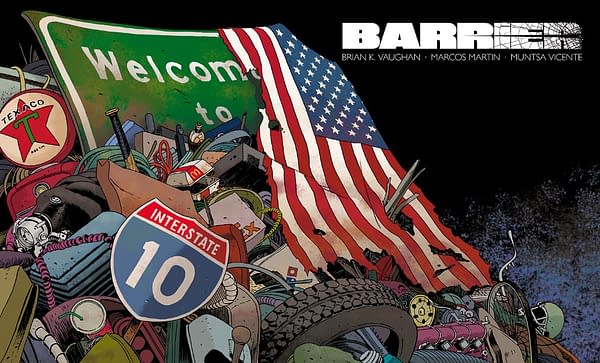 However unlike Private Eye, it will be published in five issues, all published weekly through May 2018. With the first, a fifty-page issue, free on Free Comic Book Day, the first Saturday in May.
Oh and it will be published landscape. Sideways. With staples on the sort side.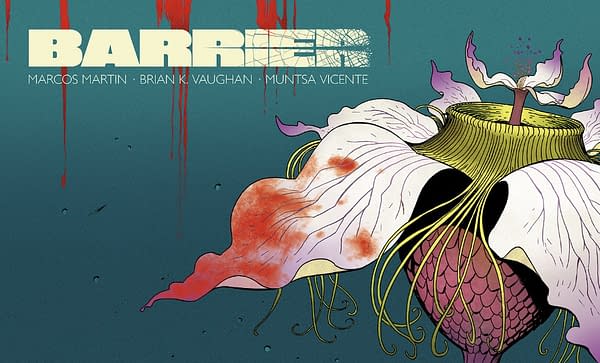 Barrier is a truly unconventional drama that tackles violence, language, and illegal immigration—with a shocking sci-fi twist. Printed in its original "landscape" format and graced with gorgeous cardstock covers, each comic is meant to be a durable work of art.

"I'm enormously proud of this story, not least because it features some of the best artwork ever from the incomparable Marcos Martin and Muntsa Vicente," said Vaughan. "Everyone behind PanelSyndicate.com is so excited that Image is bringing this story to print and making these five extra-sized issues available exclusively through local comic shops. Gracias!"

"Una historia sobre las barreras que levantamos entre nosotros y el viaje necesario para comprender que todos compartimos un mismo destino," dijo Martin. "We hope you'll enjoy the trip!"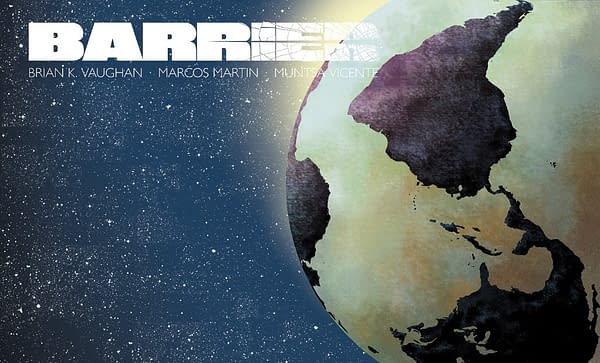 After the 50-plus page first issue for free, a special collector's edition of the first issue will be released in a larger size to match the next four issues being released weekly throughout the rest of May.
Free Comic Book Day Barrier #1 will be in stores for Saturday, May 5th, Free Comic Book Day.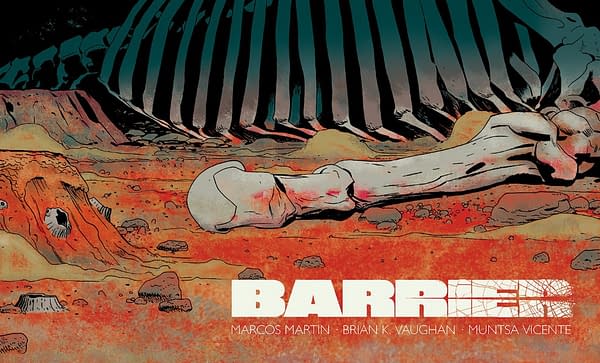 Card-stock Barrier #1 and #2 will both be in stores on Wednesday, May 9th.
And the five issue covers are running through this article…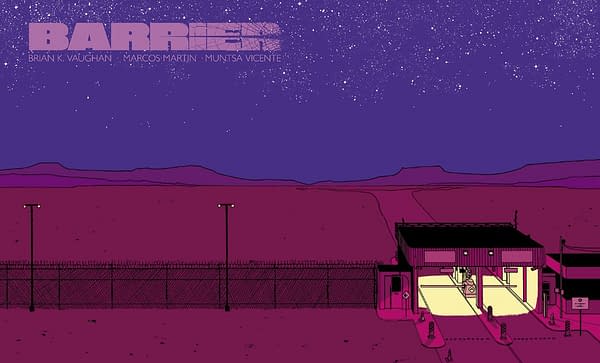 Enjoyed this article? Share it!