The dynamic comic-making duo of Ed Brubaker and Sean Phillips will continue to make their comics EX-X-XCLUSIVELY for Image Comics for another five years, the publisher announced in a press release Thursday.
Brubaker immediately began earning his keep by producing a novel-length quote for the press release:
The last five years at Image, with the freedom to just follow our creative instincts and do whatever we want to, has been the most successful time of our long career together. The Fade Out, Kill Or Be Killed, My Heroes Have Always Been Junkies, and the Criminal magazines have been our biggest hits so far, and—as I recently learned on my book tour—each one has brought our work to new readers. So I couldn't be happier that Image wants to sign us up for another five years.

And it's that freedom to experiment that made me want to launch Criminal as a monthly again. One of the things Eric Stephenson [Publisher and Chief Creative Officer at Image Comics] and I have talked about for a while is that almost all comics are now just serials written for the collection. It seems like the single issue itself, the thing the comics market was built on, is becoming an afterthought.

So I wanted to bring back Criminal as a monthly comic that would stand apart by really embracing the format, and trying to be something surprising every issue. I don't want readers to know what's coming next. Will it be a standalone issue, or the start of a two-parter? Will it be a bunch of issues that you suddenly realize are adding up to something bigger? The only way to find out is to buy the comic every month. We want to take you on a ride every month, and we don't want you to know where you're going. Just that it's probably to the wrong side of town.
And Phillips hinted that the pair may be in possession of some kind of time machine:
It seems like only yesterday that Ed and I decided to make it official, but it's been five years of our exclusive deal with Image. Nothing beats the great time we've had making exactly the comics we want to make, so we're signing up for another five years. And to make it even better, we're back with a new issue of Criminal every month too!
Image Publisher Eric Stephenson had this to say:
Over the last five years, Ed and Sean have done some of the best work of their careers. Just looking at their last two projects—Kill Or Be Killed and their first original graphic novel, My Heroes Have Always Been Junkies, I would say they're absolutely at the top of their game. Better yet, though—they're channeling that success into an all-new Criminal series that not only ups the ante on their already stunning work together, but serves as a welcome reminder of just how potent monthly comics can be.
Are you looking forward to another half-decade of #Brulips collaborations at Image? Let us know in the comments.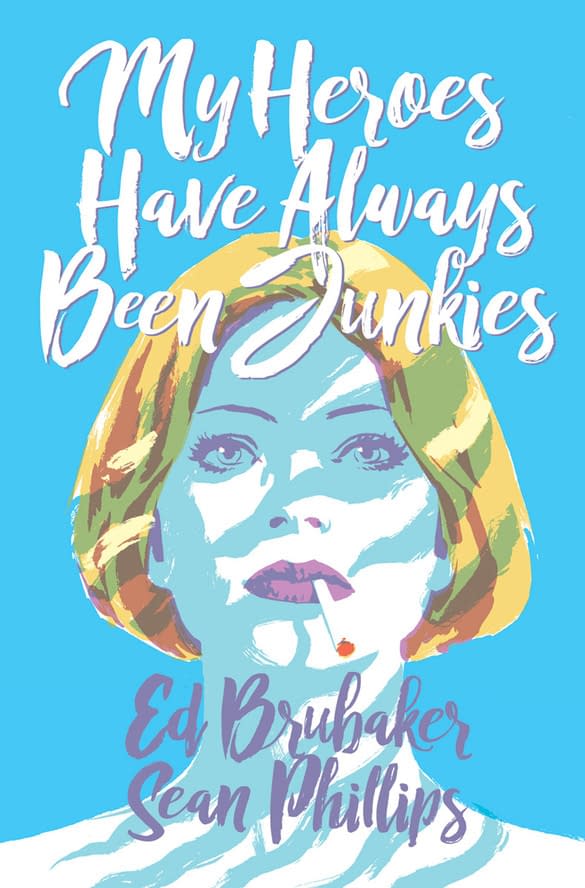 Enjoyed this article? Share it!