Writer and creator C.W. Cooke and publisher Devil's Due announced a development deal for Solitary, a comic Cooke worked on throughout his life and successfully Kickstarted in 2014 with art by Nando Souzamotta, Carl Yonder, and Greg And Fake. Producer Adam Ripp's Vega Baby will develop the comic for film and television, a press release revealed. Solitary follows "the story of Tim Hill, a man convicted to death row for crimes he didn't commit, who once executed, awakens to find that he is immortal… and that's just the beginning."
Said Ripp:
Solitary is a series that has stuck with me since the very first time I experienced it. The incredible concept, character, and world CW created takes the classic comic book superhero story and turns it on its head. I'm honored to be a part of Solitary and excited to be working with CW and Josh Blaylock from Devil's Due.
And Cooke:
Solitary is my baby. It's the one comic I've been working on my entire life and to work alongside someone like Adam who has the same need to tell this story…I'm insanely thrilled to be able to bring this world to more people
And Devil's Due publisher Josh Blaylock:
What struck Adam as so special about this series is the same thing that drew me to want to publish the series. Just like our original tagline read, it screams 'Orange is the New Cape'.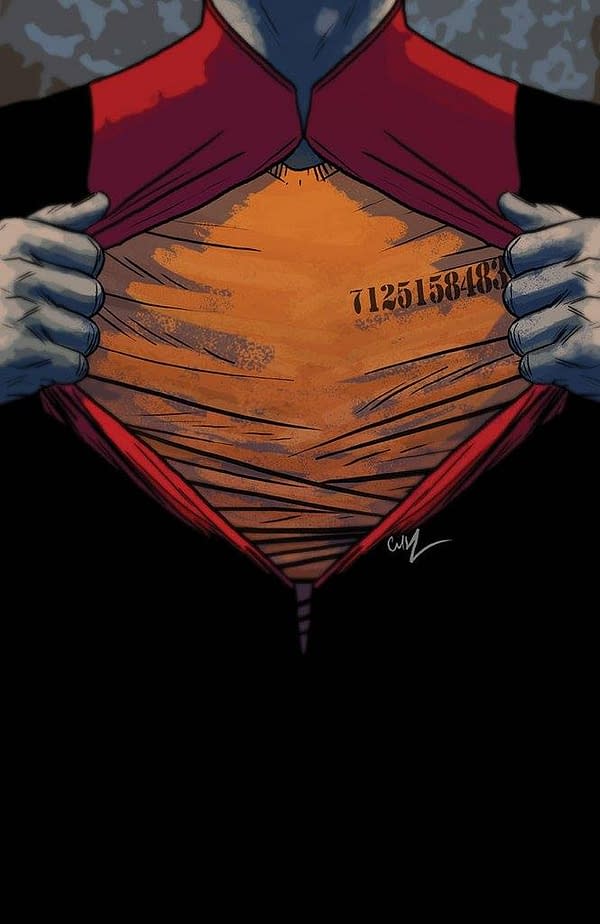 Enjoyed this article? Share it!