Gail Simone posts to Facebook
'This is 100%, without question, one of the funnest projects I have ever worked on. When Dan DiDio asked me, I was skeptical, but I love crossovers and weird combinations. And Jim Chadwick is just one of the best editors in the business. But then Inaki Miranda came on board to do the art and just elevated EVERYTHING. What an artist! Every page is just impossible. So I was not sure, and it ended up being one of my favorite things ever. Thank you, Team Weird!'
She's talking about Catwoman/Tweety & Sylvester Special, out tomorrow. As is the Lex Luthor/Porky Pig Special. With previews to both below, courtesy of DC Media Partners AV Club and Multiversity.
CATWOMAN TWEETY & SYLVESTER SPECIAL #1
(W) Gail Simone, Shea Fontana (A) Inaki Miranda, Walter Carzon (CA) Emanuela Lupacchino
In his relentless pursuit of Tweety, Sylvester suddenly finds himself with a new, human ally-Catwoman. Tweety then realizes that he's going to need some help too, and recruits a super-hero of his own. It isn't long before the scale of the conflict begins to get out of control and suddenly there's a full scale war between cats and birds that threatens to take over all of Gotham.In Shops: Aug 29, 2018 SRP: $4.99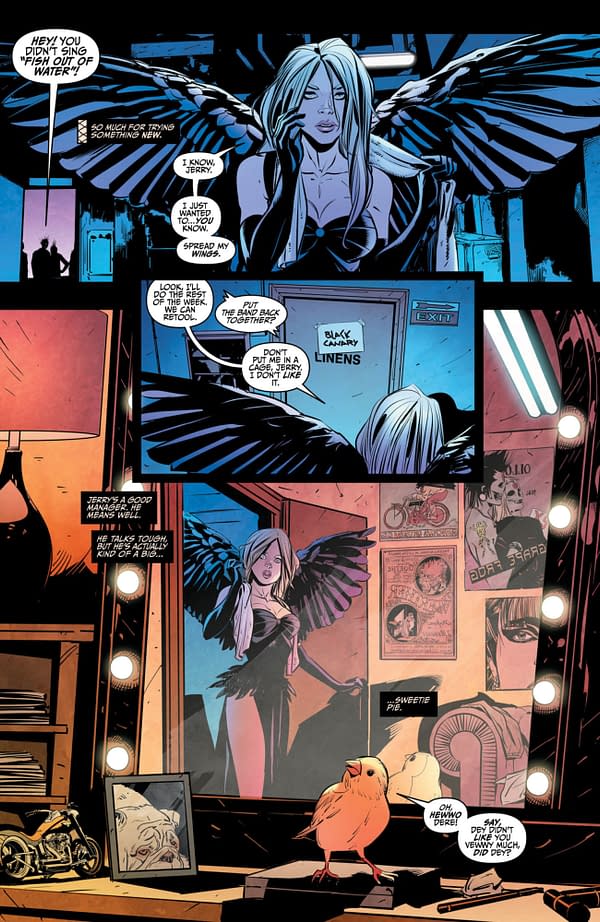 Enjoyed this article? Share it!