CBLDF Launches Free Webinars for Comic Book Retailers – Including Dealing With Schools, Libraries, the Law and Media
The Comic Book Legal Defense Fund is running a series of retailer webinars to help promote their CBLDF 2019/2020 Retailer Membership program and donation incentives. Including dealing With schools, libraries, the law and media. Hey, I'm media. They're going to teach you how to deal with me? Man…
Here's how it's looking:
Saturday, November 2, 2019 @ 12:00-1:00 pm PST
Learn the secrets of selling comics to schools and libraries in this information-packed webinar by Jennifer Haines! More than ever, schools and libraries are eager to include comics, and no one is better positioned to help them navigate the landscape than comic book retailers! Every retailer completing this training will receive a certificate of completion, plus we'll list your store as CBLDF Certified to work with schools and libraries in future publications for that audience.
Thursday, November 7, 2019 @ 1:00-2:00 pm PST
Join CBLDF's Executive Director, Charles Brownstein, for this fast-paced overview of the legal rights comic book stores depend upon. Learn the law and your rights in selling expressive content, while getting tangible how-to info for managing risk scenarios like police visits, media attacks, and more. This valuable webinar provides best practices and the opportunity for Q&A. A must-attend for comic store staffers of all experience levels!
Monday, November 11, 2019 @ 1:00-2:00 pm PST
Comic book stores are the industry's front line, which often makes their employees the first people local media turns to when a comic book story comes up – the good ones as well as the bad and the ugly. This CBLDF webinar provides practical best practices for how to manage media situations, including how to take control of hostile situations, proactive steps to establish good community outreach, and procedures every store should have in place for media communications and outreach.
The CBLDF states;
Your membership makes a big difference in CBLDF's ongoing work! Members like you allows us to continue developing important resources for retailers, educators, creators, and consumers. Our most recent retailer-facing resources include a brand-new Selling Comics anthology as well as a series of Retail Webinars, both focused on providing practical strategies and resources to help comics retailers better serve their communities.

As an added incentive, your store will receive brand-new CBLDF premiums including: a 2019 Member Store sticker, an assortment of CBLDF resources and publications (including Selling Comics), CBLDF-Exclusive Variants for Buffy: Hellmouth #1 and Napoleon Dynamite #1, and an exclusive hardcover edition of Superman Smashes the Klan #1–Protector and Champion level donors will receive an additional copy (or two) hand-signed by author Gene Yang!

Selling Comics collects essays and a range of best practices, from diversifying product lines to understanding your rights as a small business owner. All contributions were made by current or former comic shop employees and owners, and we hope Selling Comics will serve as a valuable resource for new and established retailers everywhere. One copy will be included in your membership package, and you can order additional copies through CBLDF or your Diamond Representative.

Final Order Cutoff through Diamond is Monday, October 28th, and we'll be accepting orders for this year's membership premiums through our donation page while supplies last. Diamond codes for each level are: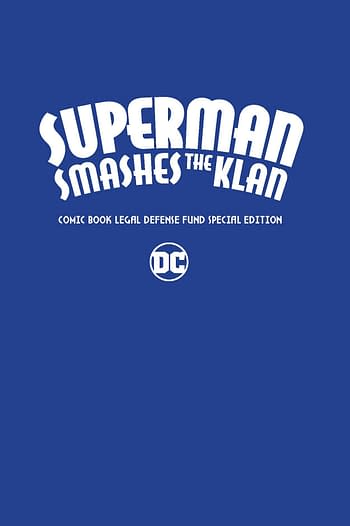 SEP190013 | RETAIL ADVOCATE $100
The 2019 Retail Advocate will receive:
– The 2019 Membership Card, designed and illustrated by superstar artist JEFFREY BROWN!
– CBLDF branded window cling, and donation can.
– An EXCLUSIVE, CBLDF Member Only, HARDCOVER deluxe edition of SUPERMAN SMASHES THE KLAN
– An Exclusive CBLDF-only variant of BUFFY THE VAMPIRE SLAYER: HELLMOUTH #1
– An Exclusive CBLDF-only variant of NAPOLEON DYNAMITE #1
– An assortment of CBLDF program publications, including SELLING COMICS, from CBLDF and Dark Horse Comics
SEP190014 | RETAIL ADVOCATE (NO PREMIUMS) $100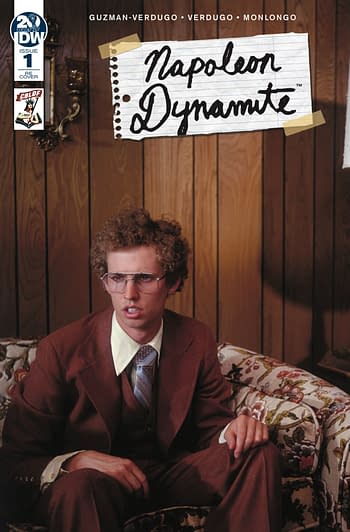 SEP190015 | RETAIL DEFENDER $250
The 2019 Retail Defender will receive the Retail Advocate package, but with TWO copies of every variant.
SEP190016 | RETAIL DEFENDER (NO PREMIUMS) $250
SEP190017 | RETAIL PROTECTOR $500
The 2019 Retail Protector will receive the Retail Defender package, but with THREE copies of every variant, including a SIGNED copy of SUPERMAN SMASHES THE KLAN, by author GENE YANG!
SEP190018 | RETAIL PROTECTOR (NO PREMIUMS) $500
SEP190019 | RETAIL CHAMPION $1000
The 2019 Retail Champion will receive the Retail Protector package, but with FIVE copies of every variant, including TWO SIGNED copy of SUPERMAN SMASHES THE KLAN, by author GENE YANG!
SEP190020 | RETAIL CHAMPION (NO PREMIUMS) $1000