If you haven't read X-Men Gold #30 and learned the shocking events that occurred at what was meant to be the wedding of Kitty Pryde and Colossus, you've certainly seen it online, as Marvel themselves spoiled the events the day before the comic hit stores (and a day after Bleeding Cool spoiled it). As you know, it wasn't Kitty and Piotr that tied the knot, but Rogue and Gambit.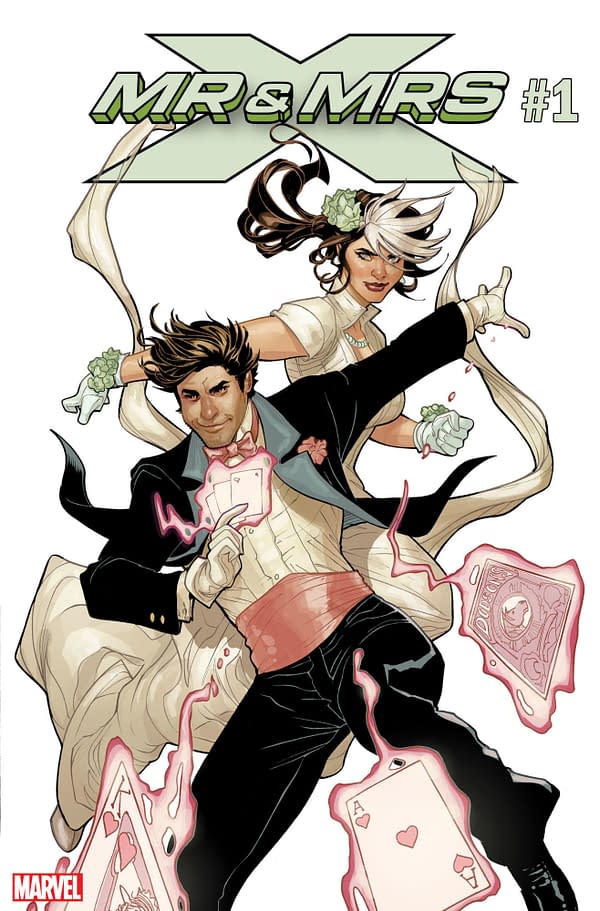 So what happens if, in anticipation of the big wedding issue, you stocked up on Kitty and Peter stories, only to learn they wouldn't be tying the knot after all? Fear not: digital comics emporium ComiXology has your back!
ComiXology is holding a massive sale on Rogue and Gambit related X-Men comics right now, with big discounts on over 400 digital books, including entire runs of recent Rogue-centric comics like Uncanny Avengers, classic collections like X-Treme X-Men (one of our faves) and X-Men Legacy, and more. And, of course, you can pick up individual issues like both characters' first appearances (Rogue in Avengers Annual #10, Gambit in Uncanny X-Men #266), and a whole lot more.
Head over to ComiXology to take advantage of the bargains, or look for the same deals on ComiXology's parent company, Amazon, if you prefer. Or read most of it for free on Marvel Unlimited.
Enjoyed this article? Share it!