A little look at credits changes between solicitation and publication from the Big Two.
Solicited with art by John Timm and Darwyn Cooke, the Harley Quinn Holiday Special will also be joined by Alain Mauricet and Brandt Peters.
Avengers No More Bullying #1, solicited with art by Carlo Barberi, Tana Ford and Marcio Takara will now be drawn by Johanna Tana and Gustavo Duarte.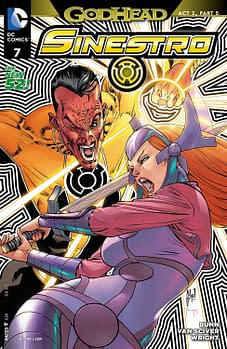 Darth Vader was solicited as a 6 issue mini-series but is actually an ongoing series:

Death Of Wolverine Weapon X Program #5 will be drawn by Angel Unzueta, not the  solicited Salvador Larroca.
Spider-Verse #2 will be written by Enrique Gonzalez Puig as well as the previously solicited Jed MacKay.
Sinestro #8 will not be drawn by Dale Eaglesham but by Ethan Van Sciver.
Oh and Deathlok #1 2nd print? Cancelled.
Enjoyed this article? Share it!