 Dyanmite is reporting that they are close to selling out of the 24,200 issues of Chaos #1 by Tim Seeley and Mirka Andolfo. The initial orders for the issue were 19,827, so well over 4,000 reorders. The J. Scott Campbell cover is completely gone, the Subscription Variant by is most likely sold out by the time this runs and all other issues are down to double digits. And those numbers are down in just over a day since we had checked in with them the first time.
They have announced yesterday that part of the FOC (final order cutoff) retailer incentive for Chaos #2 that they were offering up a special Steampunk cover for Chaos #1. This might be the best bet to getting more copies of the first issue as a second printing has not yet been announced.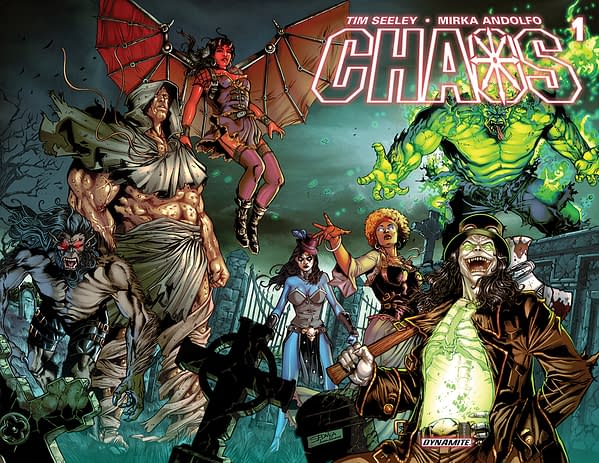 Check out all the cover for issue one here.
Enjoyed this article? Share it!