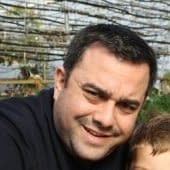 Chris Acquaviva has been Senior Vice President Chief Financial Officer of Marvel Entertainment since 2008, after being VP Finance for Everyday Health and VP Controller of AAT Communications Corp before that.
It has been announced that Acquaviva is stepping down for "amicable" reasons to pursue new opportunities.
Non-Marvel opportunities. And in his place, Marvel are bringing back Rob Steffens, previously Executive VP and Chief Financial Officer of Marvel Studios in 2010, who had worked his way up the company after becoming a director back in 2002. He left in 2011 to become COO/CFO of Broadway Video. But it looks like, with Marvel, you can go back home again.
Steffens will report directly to CEO of Marvel, Isaac Perlmutter and will work with Acquaviva during the transition.
Enjoyed this article? Share it!