Chris Butcher Quits Toronto Comic Arts Festival, Amid Criticism
It is not uncommon for someone to accuse someone else on social media of misconduct in recent years. I have covered several such revelations within the comic book industry, and they all take time. Bleeding Cool EIC Kaitlyn Booth has held the firm line that we don't repeat accusations on Bleeding Cool without the agreement of those making the claims, so as not to place a greater spotlight on them that they may not welcome. Which sometimes means we don't report the incident. As a result of this, there are stories we have run that no one else has, there are stories that we didn't run that others did, and sometimes stories run later.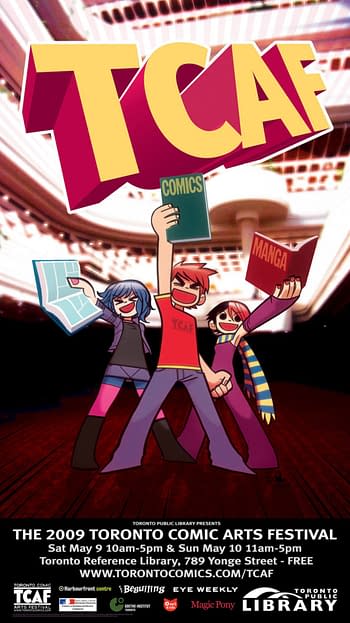 On the 27th of June, the Toronto Comic Arts Festival offered two public statements on their TCAF website regarding Black Lives Matter and sexual harassment issues, making commitments to both.
First TCAF's Commitment to Ending Anti-Black & Anti-Indigenous Racism
"Stay safe." We say it so often and without thinking. It's even starting to lose its meaning.

These words have a very different meaning to Black and Indigenous peoples, groups who are subject to greater precarity, particularly when intersecting with gender, class, and other forms of systemic discrimination.

In the wake of recent events, including the widespread outpourings of solidarity against anti-black racism in North America, and specifically in Canada, the killings of 8 indigenous persons by police since just this April — we are taking stock and acknowledge the systemic and institutional barriers we play a part in.

Simply put, the Toronto Comic Arts Festival (TCAF)—whose leadership currently lacks Black or Indigenous representation —can do better.

We exist to support creators of comic works in their broad and diverse voices in order to promote the medium of comics as a legitimate medium of literary and artistic worth. We believe we have a role to play in supporting diversity in our field and are making a commitment to do so, with intention.

We will begin with a commitment to learning by ensuring our staff and volunteers and the board receive resources and materials to help facilitate their understanding of issues raised by BIPOC communities, with attention to intersectional identities, including but not limited to QTBIPOC identified individuals. We are also exploring new ways of applying an anti-racist lens in building our community, including our staff and volunteers, with the understanding that accounting for anti-Black and anti-Indigenous racism must be at the forefront.

We do not see this as a one-time project, but a life-long one that will inform the organization we aspire to be going forward. We look forward to working with the larger comics industry, and community to do so and will provide updates as we develop our plans.

— Christopher Butcher, Miles Baker + The TCAF Board (Coralie D'Souza, Gary Sherman, Kawai Shen, Khris Cuthbertson, Peter Birkemoe)
And then, Regarding Conduct & Harassment in the Comics Industry
In light of the recent allegations made by women against various men in the comics industry, we at the Toronto Comics Arts Festival (TCAF) wish to make it unequivocally clear that all forms of harassment and predation, including subtler forms such as grooming, are not tolerated by the festival.

We recognize that TCAF plays an important role in the comics industry, that the festival is an active space for networking, and this tasks us with the responsibility of continually addressing and revisiting the challenges of maintaining a safe space for all attending and aspiring creators.

We are currently reviewing our existing Conduct & Harassment Policy, with the aim of explicitly addressing events we host or co-host with our cultural and business partners off the main exhibition sites of the festival where TCAF staff are harder to identify. We will announce revisions before our next live event.

In addition, we will be reviewing our past and current processes for inviting and handling reports of harassment and will provide updates as necessary.

— Christopher Butcher, Miles Baker + The TCAF Board (Coralie D'Souza, Gary Sherman, Kawai Shen, Khris Cuthbertson, Peter Birkemoe)
These statements were followed by accusations of hypocrisy, many of them aimed at Christopher Butcher himself, the show's Artistic Director. Butcher was the co-founder of TCAF and is also a consulting editor at Viz Media. A number of allegations were made over aggressive, abusive and belittling behaviour made over the years, with an emphasis on the belittling of those of a non-white background.
One, a Black comic book creator living in Toronto who wanted to remain anonymous, echoed statements about Butcher to Bleeding Cool, and after experiencing such attention from Butcher in public as a TCAF volunteer in 2006, simply didn't volunteer again. They also referred to having an experience identical to an unnamed South Asian volunteer coordinator working at the show. They tell me, "I wish I had some better records to give you, but none of us dreamed that this stuff would come to light. It was just something you accepted as being brown and trying to do something with the stuff you loved, knowing who had positions of power" and telling me, "The sense of hierarchy and condescension, not to mention malpractices and greed behind the scenes, has always made it difficult for immigrants or people of colour who approach our love of comics from a place of not having much money, cultural capital and in many cases, we don't come from households where a love of comics was a thing to be encouraged or even introduced".
They also see similar issues with The Beguiling comic store in Toronto, and the link between The Beguiling, Christopher Butcher and TCAF being an unhealthy, elitist one. The day after statements began to emerge, Butcher stated on his blog that he was stepping down as Artistic Director. He stated on 1st of July that, he had
"met on June 5th with Miles Baker, TCAF's Managing Director, and Peter Birkemoe, owner of The Beguiling and TCAF's Co-Founder and primary sponsor, to let them know I would not continue in my role as Artistic Director of TCAF for the rest of 2020 and beyond. I had hoped to relinquish all of my responsibilities to TCAF, and to do so for two reasons—to address persistent health and wellness issues in my own life that I had neglected, and in the hopes that existing staff and potential staff and volunteers might be able to move up into the organization into leadership roles that I was abdicating."
He states that the announcement wasn't to have been made yet, as TCAF has been postponed this year due to the current global situation.
"but given the criticism that both TCAF and myself have received today I wanted to provide this information that I feel is relevant to the discussion, about the steps that I personally, as well as the organization, are taking" and he wanted to "acknowledge the criticism that the Festival and I specifically have received, particularly around issues of support, inclusion, and recognition of BIPOC and LGBTQ+ people. I understand these criticisms and I believe they are necessary to address imbalances within the organization. I sincerely apologize for the role I played in devaluing the contributions of members of staff and volunteers."
As to the rest of the show? 2021 will tell…
ERRATA: An earlier version of this story cited the Doug Wright Awards at TCAF, having the nominees being chosen by the Beguiling comic book store. The Doug Wright Awards Foundation has asked to make it clear that it is an independent non-profit organization, run neither by TCAF nor the Beguiling. That both organizations sponsor the awards and the annual DWA ceremony is a featured TCAF event. And individuals from the Beguiling often help them keep on top of books that are published each year, especially independent releases, so they can make sure as many books as possible are considered in the judging process – and The Beguiling also sells nominated books at the DWA ceremony. However, nominees and winners in each category are chosen by a panel of judges made up of cartoonists and others involved in the comics community from across Canada and sometimes beyond. Their web site is transparent about their judging process and can be viewed here.
---
---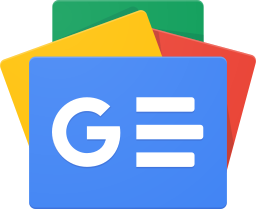 Stay up-to-date and support the site by following Bleeding Cool on Google News today!