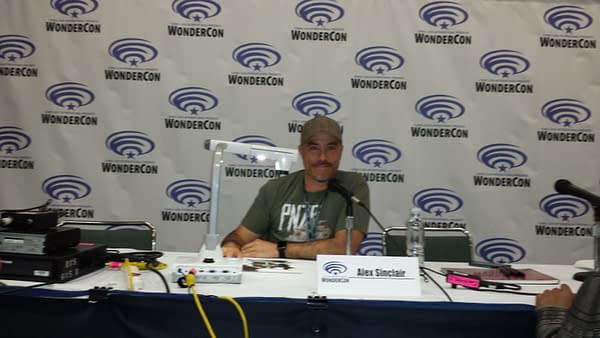 Jimmy Leszczynski writes for Bleeding Cool,
Artists and fans got a treat today as Alex Sinclair demonstrated some of his coloring techniques using Copic Supplies. Copic gave away markers as well as sheets of paper, specially designed for coloring with markers. Alex Sinclair, well-known colorist in the comics industry, colored over a picture of Batman penciled by his longtime collaborator Jimmy Lee as he gave tips and instructions on using his favorite brand of artistic marker, Copic.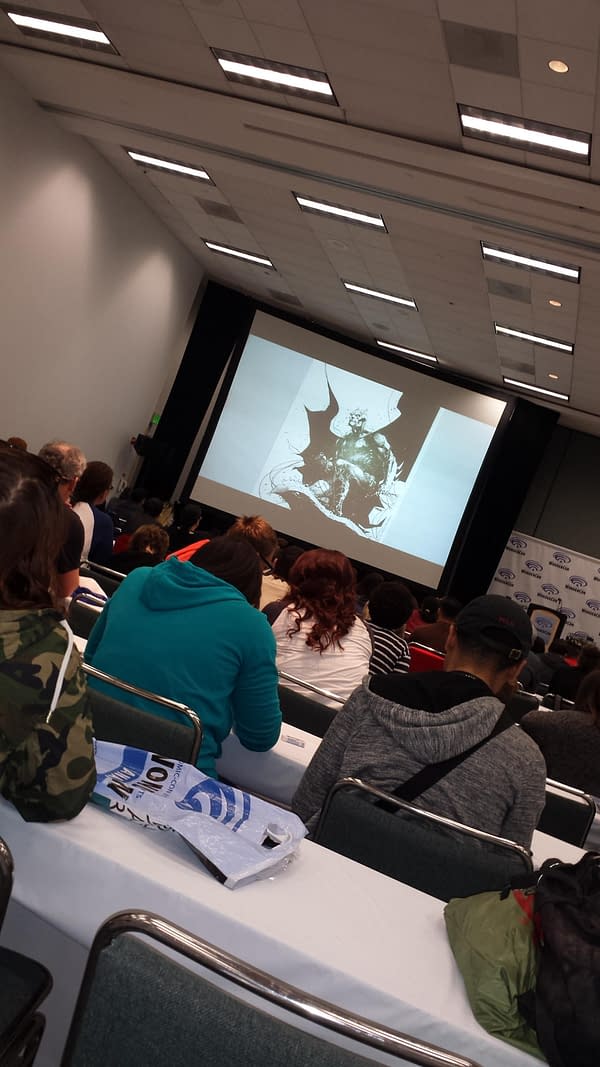 Alex went into detail about how he shades dark to light, brushing towards the light source so that it will gradually get lighter as brushes. Exhibiting his style and experience he somewhat quickly explaining in detail his every step. Alex even stopped along the way to fill up his marker with ink, demonstrating the ease of Copic products. But warned to be careful and that it took some time to get good at filling markers. He finished the piece showing how he used highlights to illustrate rain, wrinkles, and stitching in Batman's clothes.
There was a brief Q&A with the with questions about paper weight and how to deal with "notes " or changes to his art, which he says he rarely gets.The best question- " Can I have this when you're done?" was answered when Alex informed us it would be a prize at the end for a lucky fan.
Enjoyed this article? Share it!