Posted in: Comics | Tagged:
---
Comic Con Wars Over Stan Lee's Last Appearances (Boston Comic Con UPDATE)
It has not been uncommon for a show to announce that they will have Stan Lee's last appearance in a certain region. Only for a few month's later, another show in that region to announce the same thing. It's like Frank Sinatra compressed in as short a timespan as possible. You'd have thought that people would have learnt by now.
Seems not.
Last November, Rhode Island Comic Con promoted Stan Lee's appearance at the show held at the RI Convention Center as the last time Stan Lee would appear at such an event in New England. Autographs and photos with the man sold for $100 and more, but that didn't stop thousands of people from turning up. Stan Lee asks for – and gets – mid-six figure sums to appear at such shows and this is how the shows make their money on that, — ever. Lee, the creator of Spiderman, is a now-94-year-old superstar. Fans waited for hours in line to pay $100 or more for an autograph or a photo of the legendary comic book creator and the once-editor of Marvel Comics, believing this was to be his "last time" in New England.
Now, Hasbro is launching their own company-specific event HASCON at the RI Convention Center – and, yes, Stan Lee is appearing at the show as a guest. This time, however, it may end up in court. GoLocalProv reports that Susan Soares, Press Relations Manager of the RICC show runners Altered Reality Entertainment (who we know from extended e-mail discussions of old) told them "We have a signed contract with Mr. Lee's management stating his Rhode Island Comic Con 2016 appearance [was] to be his last New England appearance,"
And they have paperwork to match. They add that this appearance "We have attempted to get an explanation for the breach of contract, and have yet to receive a response from either party. We, as the fans are, deeply upset and disappointed in these actions by all parties involved, whether deliberate or not."
Hasbro would be in the clear for something like this as they weren't party to any such arrangements. Stan Lee's agents, that may be a different matter. And Rhode Island Comic Con themselves may be open to legal challenge by fans who ponied up in November. Hey, maybe RICC will get a Final Final Appearance for Stan for their next show in November on the house…?
As for Stan Lee, he will be on a panel at HASCON on Friday September 8th at 1.30 and hosting a VIP "Stories with Stan" session on Saturday, September 9th at 11:30am. No announced signing/photo sessions though. So Rhode Island Comic-Con can still claim that this was his last photo/autograph session? Maybe?
UPDATE: Stan Lee is making an appearance at Boston Comic Con, in New England's largest city, starting tomorrow… ---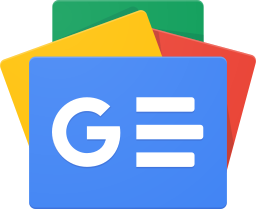 Stay up-to-date and support the site by following Bleeding Cool on Google News today!