Comic Creator Credits For Final Episode Of Loki Reveal All (Spoilers)
WARNING: There are spoilers for Loki in the following article because we name characters that turn up in the TV show. This article doesn't explain how certain characters appear or their context but proceed beyond the image at your own risk. The "Special Thanks" credits for the final episode of Loki Season 1 Episode 6 read as follows. The further down you go the more spoilery it becomes.

Loki Created By Stan Lee, Larry Lieber, And Jack Kirby
With Special Thanks To Doug Braithwaite • Sal Buscema • Al Ewing • Don Heck • Lee Garbett • Kieron Gillen • Mark Gruenwald • Ralph Macchio • Jamie Mckelvie • Keith Pollard • Walter Simonson • Mark Brooks • John Buscema • Kurt Busiek • Dave Cockrum • Olivier Coipel • Paul Cornell • Steve Englehart • Mike Gustovich • Carlos Pacheco • J. Michael Straczynski • Roger Stern • Roy Thomas • Len Wein
Loki was created for the Marvel Universe by Stan Lee, Larry Leiber, and Jack Kirby for the Thor comic book Journey into Mystery #85 in 1962 – though Stan Lee had written a very similar version of Loki for Venus #6 in 1949.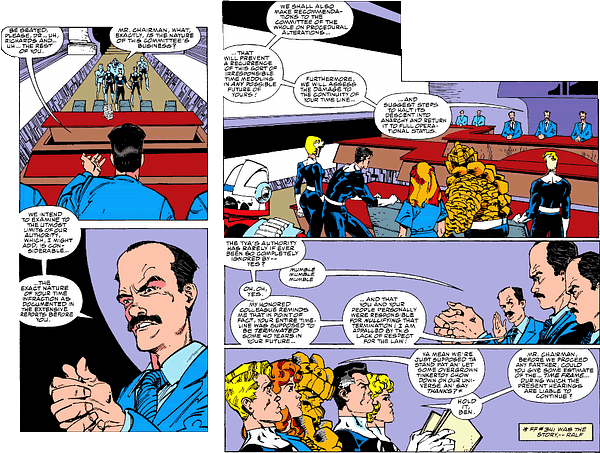 Walter Simonson created the Time Variance Authority with Sal Buscema for Thor #372, paid homage to long-time Marvel writer/editor and continuity expert Mark Gruenwald as the TVA staff were all clones of Gruenwald. The look of Owen Wilson's character Moebius is modelled on Gruenwald.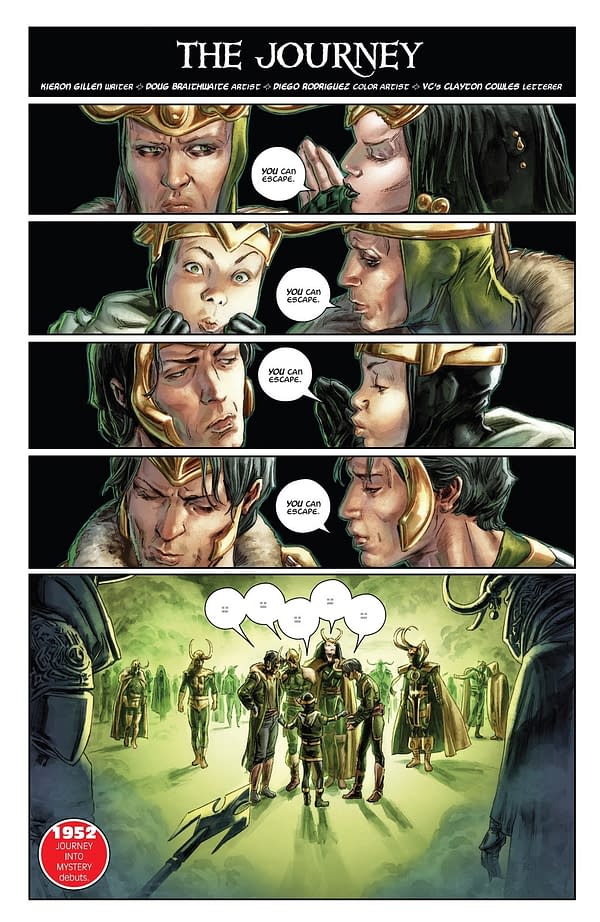 Kieron Gillen wrote the revived Journey Into Mystery series drawn by Doug Braithwaite that established the young Loki. Gillen also wrote Young Avengers, drawn by Jamie McKelvie that gave us the YA version. Al Ewing wrote Loki, Agent Of Asgard, drawn by Lee Garbett, that established the genderfluid Loki.