Posted in: Comics | Tagged: about comics, Comics, entertainment, Negro Motorist Green Book, racism
---
Comic Publisher Puts The Negro Motorist Green Book Back Into Print The Negro Motorist Green Book and The Negro Travelers Green Book are one of the most famous American guidebook series of the twentieth century. Originally created by postal worker Victor H. Green and published in 1936, they were intended as a guide for African-Americans travelling the country looking for safe places. It provided a guide to places, restaurants, service stations, hotels, motels, diners, that welcomed black visitors and towns that didn't have curfews for black citizens, in a time when that was often the exception.
The Green Book listed the places you could travel to, or travel through, without fearing for your life.
There has been a lot of media coverage of the Green Book of late, including the Wahington Post, CNN, PBS and more. Even here, in the UK, BBC Radio 4 ran a recent documentary on the publication. which I listened to with much interest.
But the book itself hasn't actually been available for purchase. As civil rights laws changed the country, making such segregation illegal, so the direct need for the book lessened.
But, in a work of archival publication, a comic book publisher About Comics, which specialises in heritage revivals of forgotten works from the likes of Charles Schulz, Kurt Busiek, Bill Mumy and Gail Simone is reprinting The Green Book in two facsimile editions, one from 1940 and one from 1954.
The Negro Motorist Green-Book: 1940 Facsimile Edition (ISBN: 1936404672) and The Negro Travelers' Green Book: 1954 Facsimile Edition (ISBN: 1936404664) are cover priced at $8.99 and primarily available through Amazon.com, with other outlets to come. ---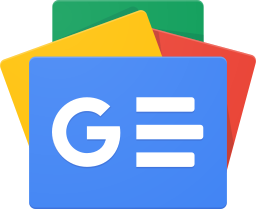 Stay up-to-date and support the site by following Bleeding Cool on Google News today!