Stan Lee Recently Tweeted a Photo of Him and His Brother, but It's Actually from 2013
There has been a considerable amount of concern expressed of late regarding Stan Lee's welfare, with old friends finding themselves ostracized from being able to get in touch with the 95-year-old comic book legend, over his condition during marathon signing and photo sprees, at the same time ex-business partners and his company are served in his name with billion-dollar lawsuits, with other threats made to media outlets who have covered this concern. There are also a number of media stories that have appeared in the mass media concerning elder abuse, and police actions of various kinds at Stan Lee's home.
It has also been claimed that Lee has recovered the use of his Twitter account, though his condition of macular degeneration makes it doubtful how much he can tweet himself. Recent tweets do, however, seem to indicate that Stan is feeling healthy.
But as we pointed out yesterday, the tweet with him, John Travolta and Keya Morgan was originally posted by Keya two years ago, in the summer of 2016.
And now another tweet, showing Stan with his brother Larry Lieber and comic book artist Ken Bald…
It was actually using a five-year-old photo from a 2013 Wizard World NYC report.
Now, there was nothing about this most recent tweet that necessarily states it is meant to indicate a recent event. But it does imply that someone is trying to paint a rosier picture of the present than reality may suggest.
Stan Lee is also suddenly tweeting about Marilyn Monroe.
Keya Morgan is notable as being a major Marilyn Monroe collector and is known for purporting to sell a Marilyn Monroe sex tape for a million and a half dollars, though the veracity of that film has been questioned.
I understand that pressure is being exerted to resolve this current situation.
---
---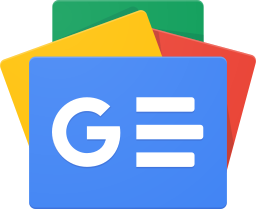 Stay up-to-date and support the site by following Bleeding Cool on Google News today!