Cosmic Ghost Rider Joins the Guardians Of The Galaxy and Venom Is Unleashed in 2019
Donny Cates was meant to be at the Diamond Retailer Breakfast this morning. He was Marvel's special guest. Marvel rep David Quinn kept people hanging on as long as possible… but he was a no-show. Late night in the catacombs, Donny?
So they talked about his comics instead. The Guardians Of The Galaxy team was not revealed…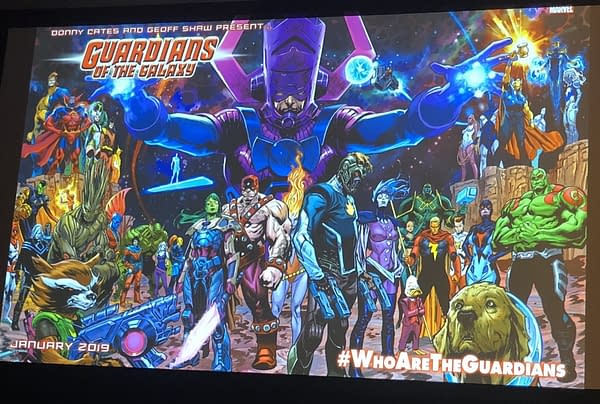 But they did show off a new logo for his comic with Geoff Shaw.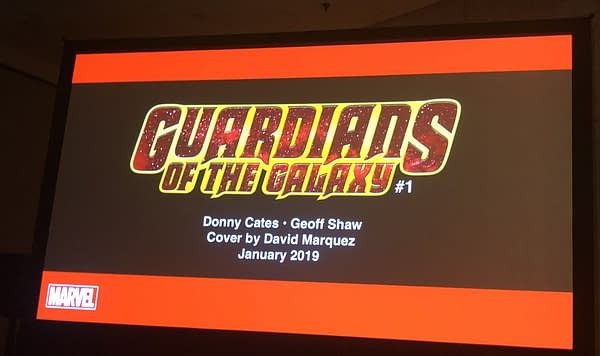 And, okay, they revealed one member. Can you guess who it is?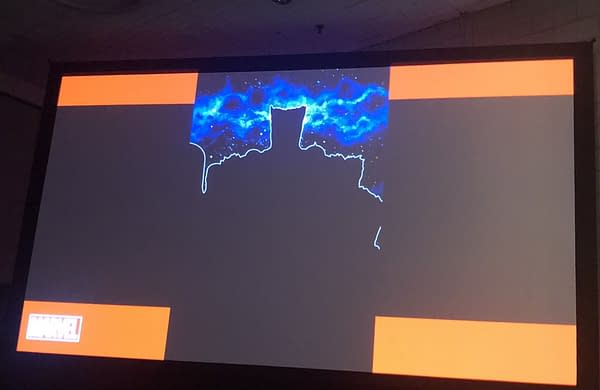 That's right, it's Cosmic Ghost Rider. The future Frank Castle, Punisher, revived and transformed by Mephisto, Galactus and Thanos…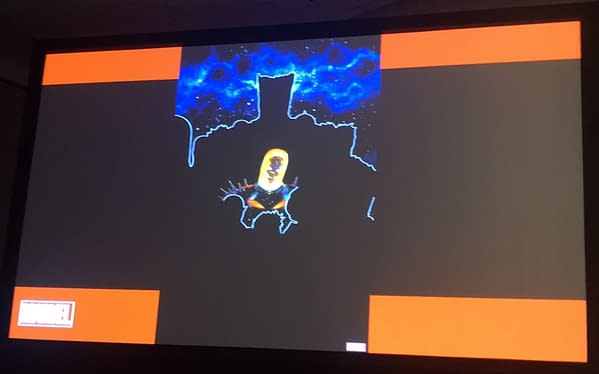 And they talked Venom, Donny's book with Ryan Stegman.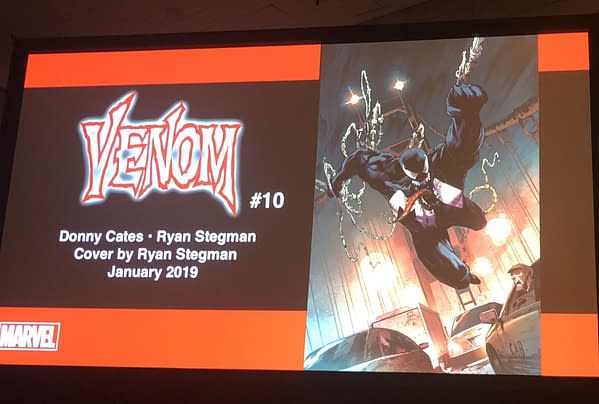 That Venom is "going the same pattern as Thanos last year" with each issue getting "3, 4, 5 printings"
We are to anticipate "A wild ride. " Get ready for things you've never seen before with this character"
And that the upcoming Web Of Venom: Venom Unleashed written by Ryan Stegman and drawn by Kyle Hotz is connected to the main Venom story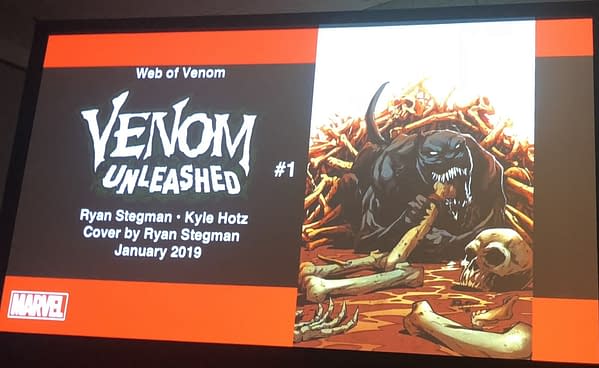 We are live, coming from the Diamond Retailer Breakfast meeting at New York Comic-Con. With Bleeding Cool reporters Hugh Sheridan and Madeline Ricchiuto at the scene, reporting back to Rich Johnston in London. This is how we roll. To read more stories coming out of the meet, use this tag…