From today's New Avengers #4… we have a story of two people, one Kree, one Skrull… destined to fight each other.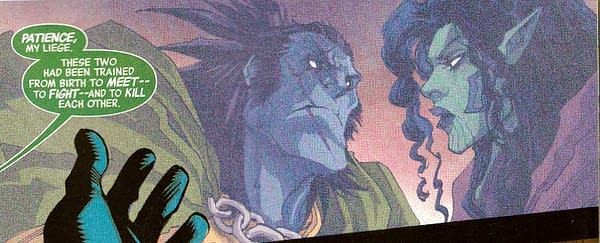 But instead of fighting… they did something else.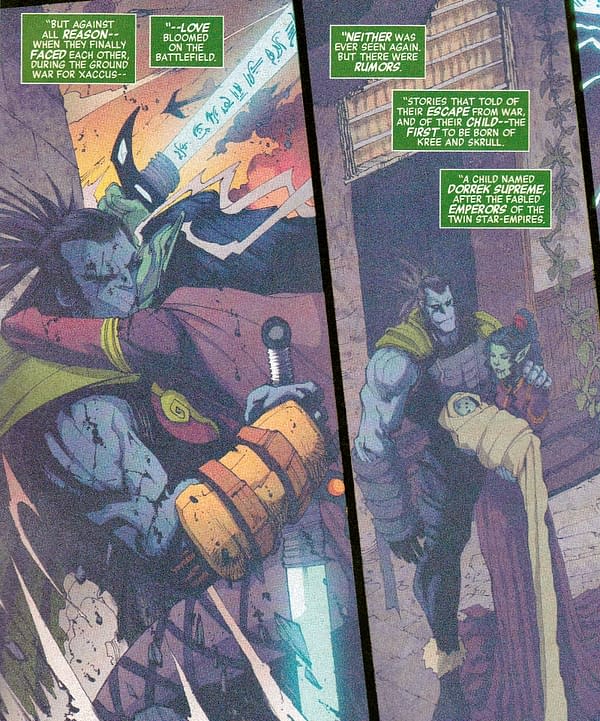 And now…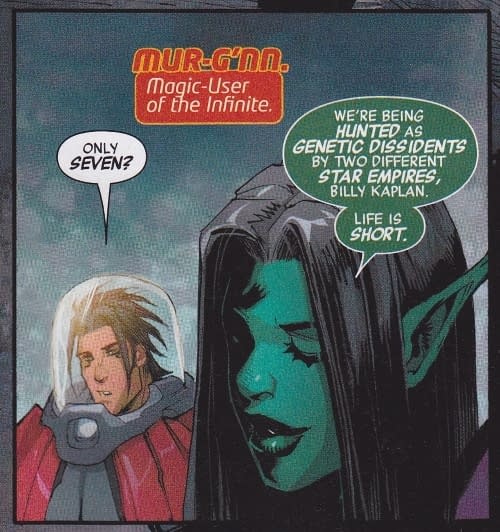 Okay, it's a tale as old as time, but am I the only one who thought of another comic book being published today, currently on its thirty-second issue? There was an apocryphal story that Marvel described their Sleepwalker comic book as "Sandman done right." Is New Avengers going down a similar route with Saga? Let's check in with that comic as well..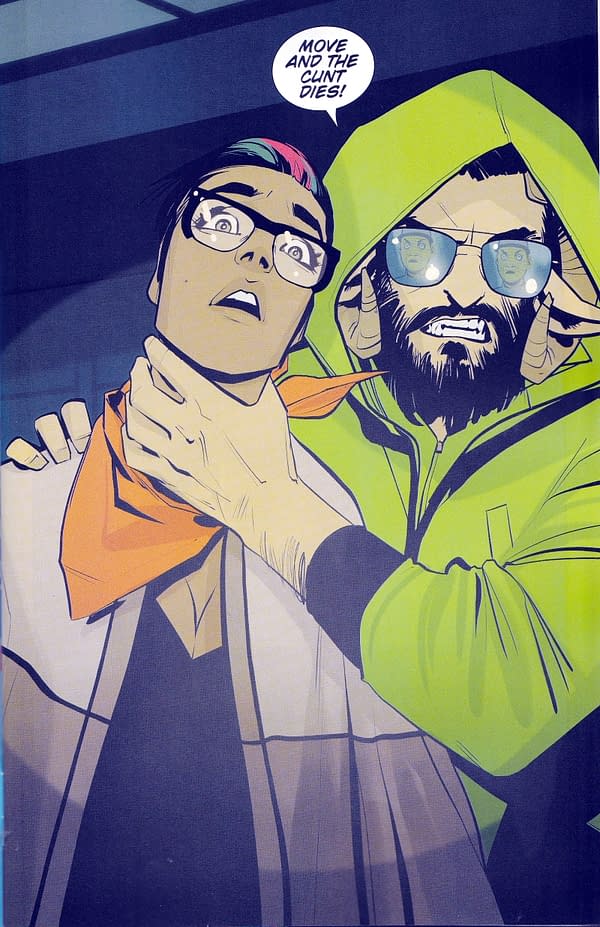 Okay, so it's probably still got a way to go…
Comics courtesy of Orbital Comics, London, currently  showcasing the work of the artists involved with Avery Hill, a publishing company based in South London.
Enjoyed this article? Share it!