The new webcomic episode of Garth Ennis and Daniel Gete's Crossed DOA is ready and waiting for you.  And the previous 11 chapters are ready to be caught up with.
One's sins will catch up with you and as we reach the end, we revisit the beginning…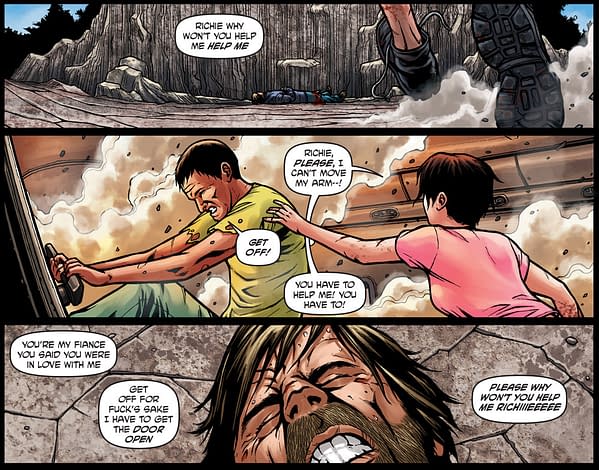 As well as the regular request to consider donating to the Crossed DOA webisodes and movie to be directed by Garth Ennis. Almost at 20,000 now, with plenty of donations still to be claimed…
Enjoyed this article? Share it!