Crucible From Freeman And Smuzz Hits The iPad
Crucible, the co-creation of John Freeman and Smuzz, that saw print in Strip: The Adventure Comics Magazine from the UK is now being offered on-line in a US-comic style digital format for the iPad and is now available from Apple's 'Newsstand' store. The co-creators, who have been working on this project for several years, decided to test the water for a full iPad edition of the comic using PressPad, which will also include background features and short text stories along with the strip.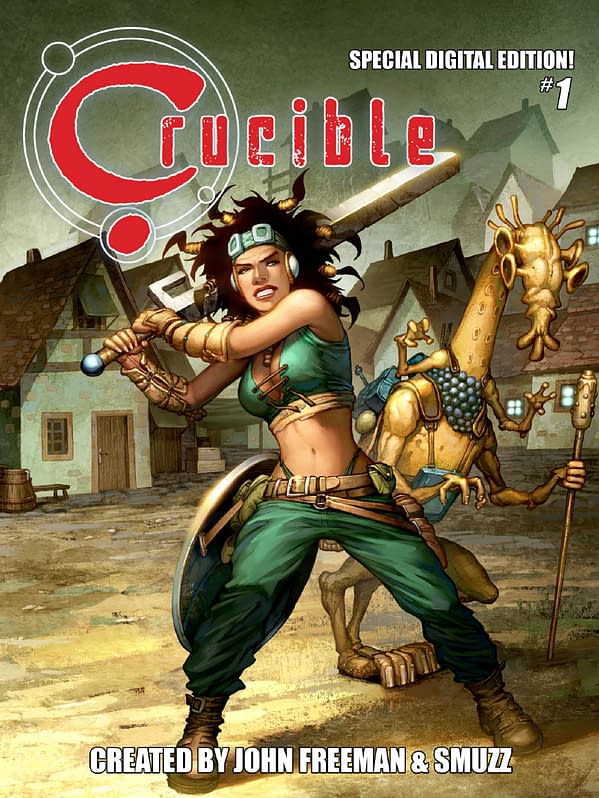 So what is Crucible?
"Science fiction – with dwarves!" according to writer Freeman. It's a sci-fi adventure set in a world where folks earn money by doing tasks (sounds like World of Warcraft). In the first issues the Temple of Orlyth hires a thief, a mage and two mis-matched warriors to find a sacred artifact in an abandoned mine. But they're not the only ones looking for it and the competition can be deadly. Smuzz called the series "Comparable to Tolkien at his most ironic. Matches Dune for obsessive world-building."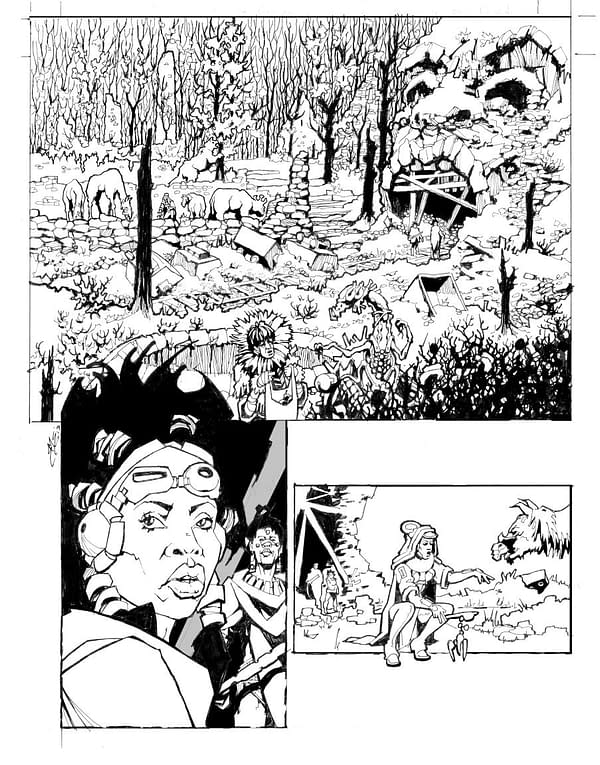 Who are these guys?
Freeman worked for Marvel UK editing titles such as Doctor Who Magazine, Death's Head II and Overkill. He's written for Marvel, 2000AD and co-created Black Ops Extreme with PJ Holden for Strip. He is the managing editor for digital comics publisher ROK Comics and runs the British Comics news site www.downthetubes.net.
Smuzz has worked for 2000AD, Marvel and Games Workshop. He has also been featured in the sci-fi magazine Interzone. Smuzz has recently launched a children's book called If I Had A Dog and you can find out more about him at www.smuzz.org.uk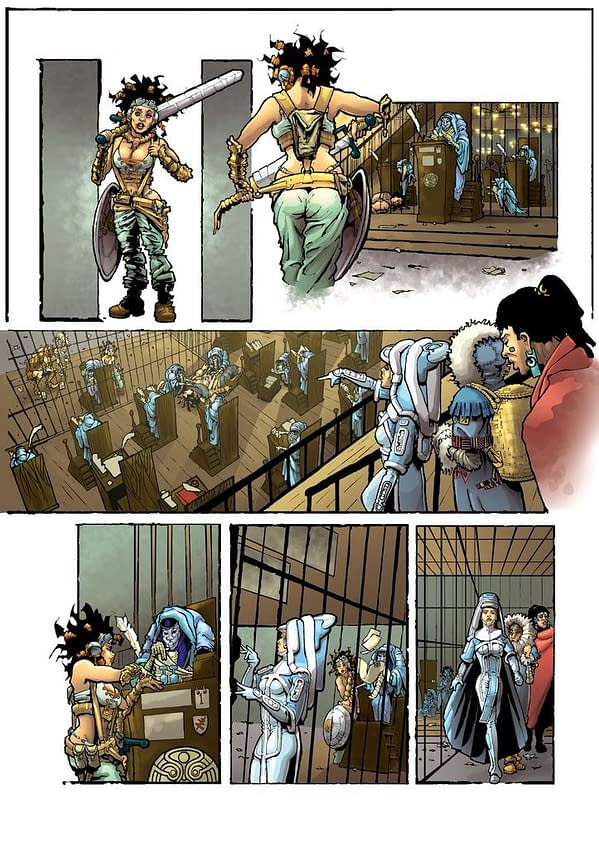 Crucible is one of a number of creator-owned strips that has been published in Strip Magazine by Print Media Productions. Other strips include Age of Heroes by James Hudnall and John Ridgway and Warpaint by Phil Hester and John McCrea.
"We're hoping the availability of Crucible on iPad will raise awareness of the title outside the UK," said Freeman.
More about Crucible can be found at: www.cruciblecomic.co.uk