Curse of Brimstone #3 Review: A Brutal and Compelling Issue
The Salesman's Hound has beaten Brimstone, and Joe and Annie barely get away from her. Their escape route leads them to the doorstep of the Salesman himself. He has their dad hostage and threatens to kill him if Joe/Brimstone doesn't start doing what he asks.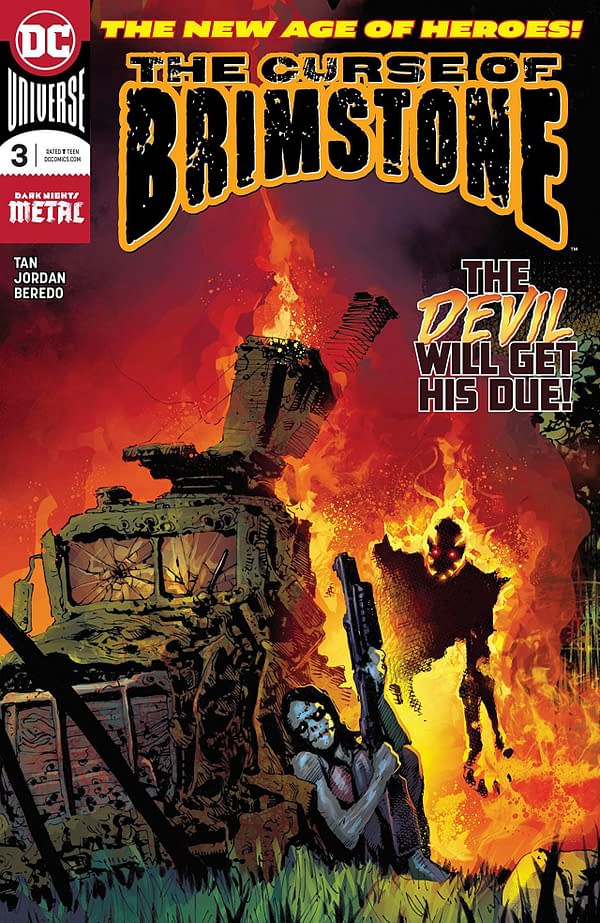 Curse of Brimstone #3 brings the climax to the first arc of the series, with Brimstone and Annie facing off against the Hound and the Salesman over the fate of Joe and Annie's dad.
It's a brutal and fairly emotional showdown. You feel for Joe and Annie as they try to survive the mess that has befallen them. The Salesman is mostly a good villain, though my warning light sounds off every time an antagonist says they're trying to not be clichéd while being clichéd by pointing out how cliché their dialogue is.
You can probably guess where most of this story is headed, but you likely won't be able to call all of it. The comic has some creative angles up its sleeve.
The battle is quite good, with Brimstone trying to get a hold of his powers while the Hound tries to kill him while also egging him on. The actual intent of the Salesman and the Hound are still a little vague, but you can glean most of it.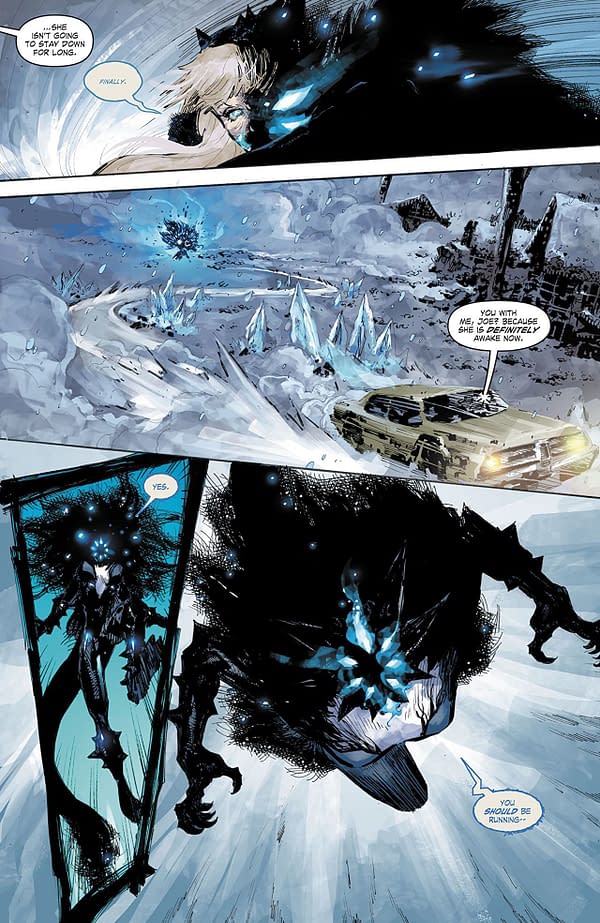 The art of Philip Tan is once again gritty, faded, and gives the comic much of its brutal atmosphere. The heavy lining does leave some details hard to make out, but the gist of each scene is clear in almost every panel. Rain Beredo's color work is dark, oppressive, and further reinforces the brutal atmosphere of the book, though it is nicely balanced by the bright blues and oranges of the Hound and Brimstone.
Curse of Brimstone #3 is another solid issue in the New Age of Heroes title. The conflict is compelling and emotionally resonant, the art is atmospheric and well suited to the book, and the comic isn't wholly predictable. As such, this one earns a recommendation. Check it out.