Cutting Up A Copy Of Fantastic Four #2 With Scissors
I can feel some people's sphincters tightening when they see this. Shaky Kane, of Bulletproof Coffin, about to cut up a copy of Fantastic Four #2, featuring the FF fighting Skrulls… and it's no mere threat. Here's what happened next.
Are you okay? Are you feeling okay? Should I get you a glass of whisky as well?
It's all part of a demonstration that Shaky is making, to create cut-up comics, taking a barrative then ripping it apart and reassembling it in new ways. Which is just what the creative team of David Hine and Shaky Kane have done for the fourth issue of Bulletproof Coffin: Disinterred from Image Comics. Here is a preview of almost the entire issue in cut up form…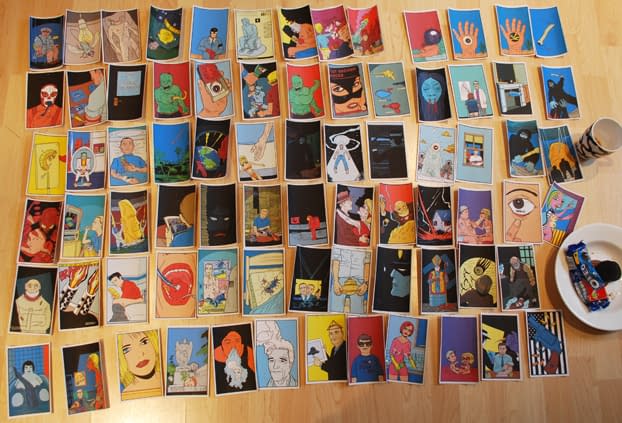 What the story actually is… well that's what David Hine and Shaky Kane now have to discover.