Cycling Into London As Comic Shops (And Everything Else) Open Up
I took a socially distanced bicycle ride into London this morning. Today is the day that the UK government has decreed that non-essential shops are allowed to open across England, and that includes comic shops. Boris Johnson has read all his Tintin books three times over and was clearly in need of something new. So on my Boris bike, I whizzed in, filming as I went, and also taking stock of the current nature of statues in London. I found a very large line outside Forbidden Planet that grew and grew. I talked to a few people in the line. I went past Orbital – still closed but should be open in a week's time. I'll go back for that. I went to Gosh Comics and had a wander round too. Obviously I bought lots of comics. I also took a look at Oxford Street and Regent Street, busy but not overly so, and was rather surprised to find Forbidden Planet-sized lines for Sports Direct, JD Sports and Niketown, only. Seems that some people missed new sneakers/trainers even more than we missed new comic books. So anyway, here is a massive half-hour video of my trip, feel free to fast forward past the boring bits – or stay for an almost-thirty minutes in my glorious presence.
The boarded-up stores in Soho have some fine messaging.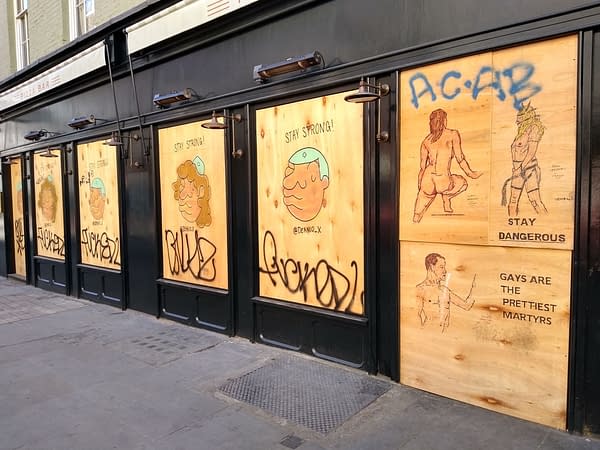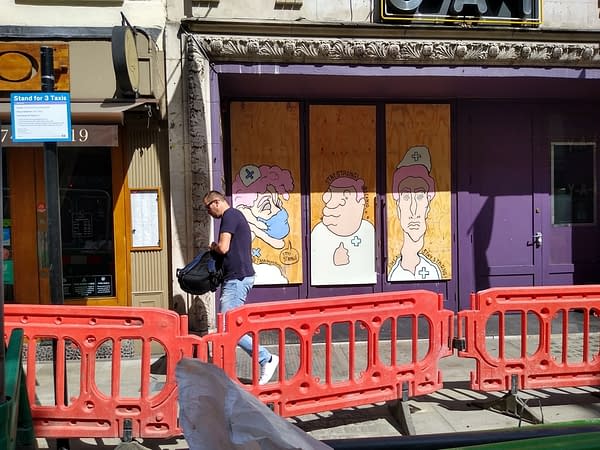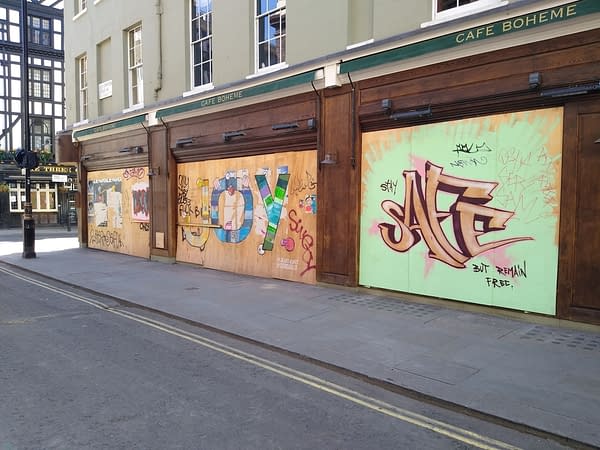 Forbidden Planet on Shaftesbury Avenue.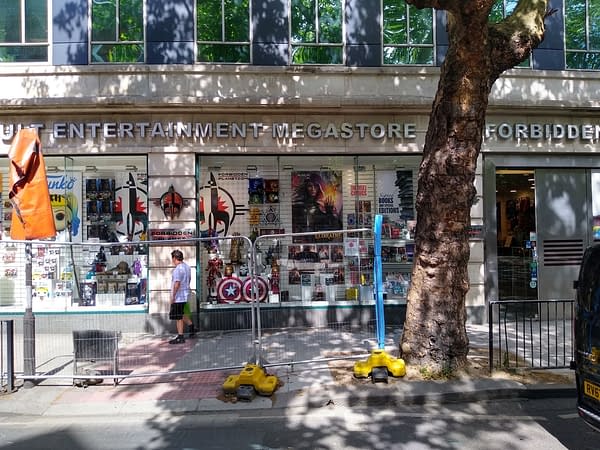 Sorry mate, you can't get in from the front.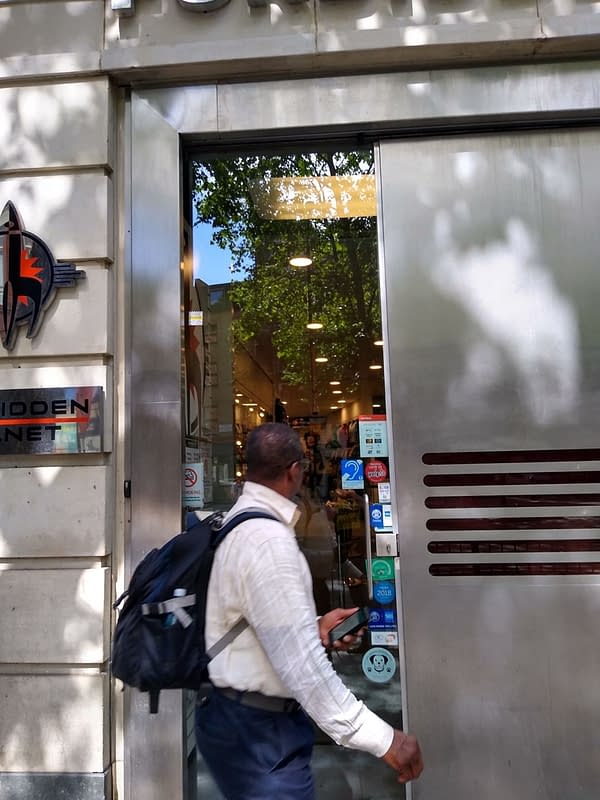 You have to go round the back.
Forbidden Planet behind me – and a rather long line to get in.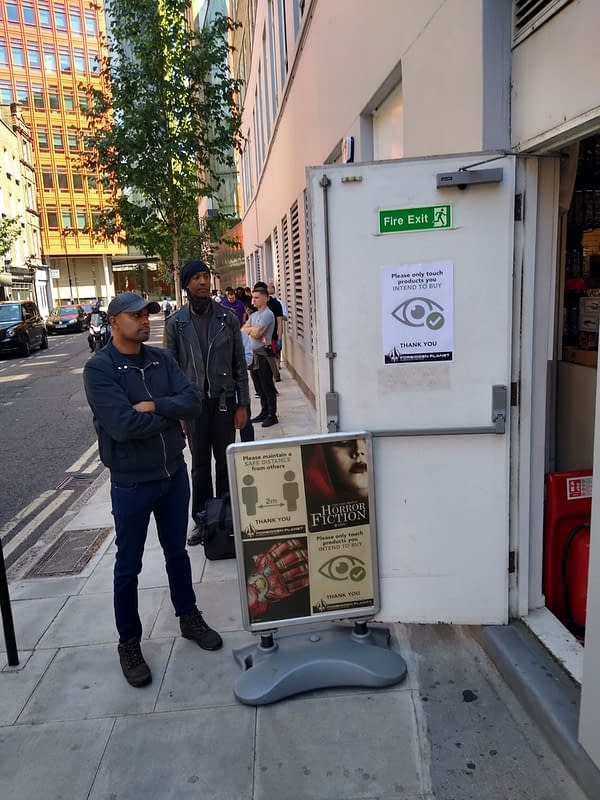 Around the corner…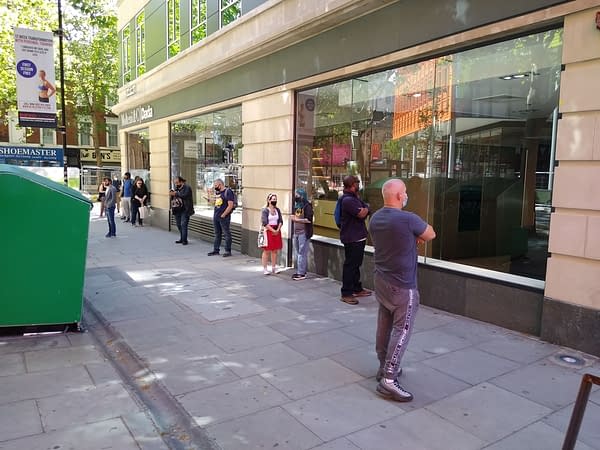 Keep going…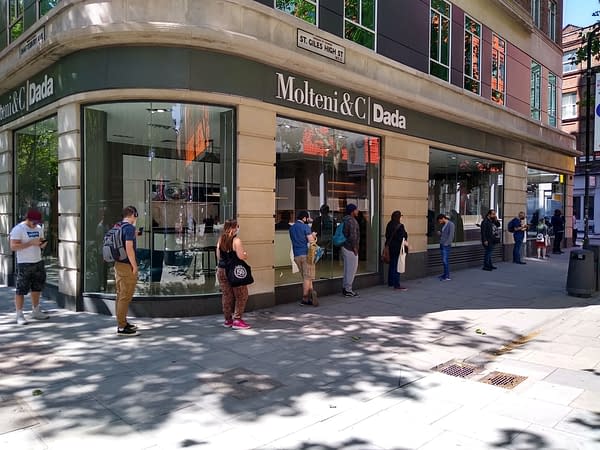 And when you get in, it's all one way…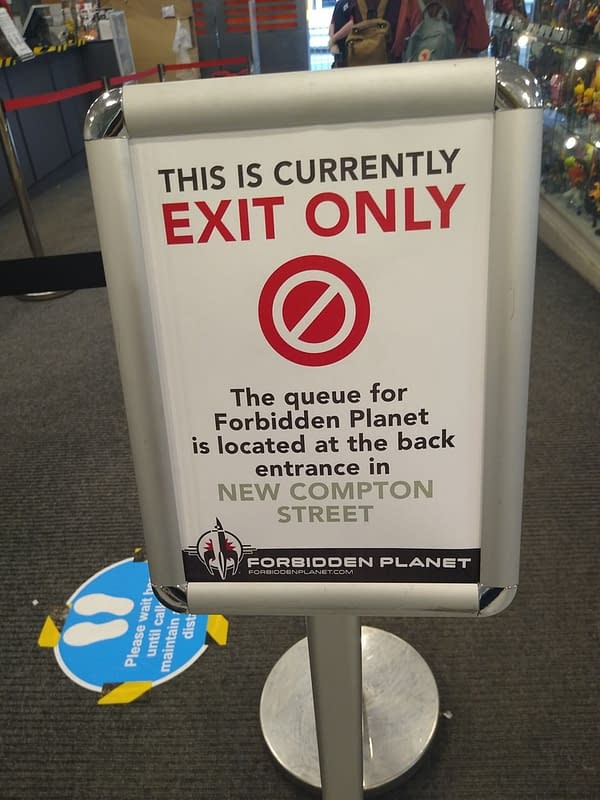 No lines at Gosh Comics has the finest of window displays. Will pick up Glass Town next time I am in.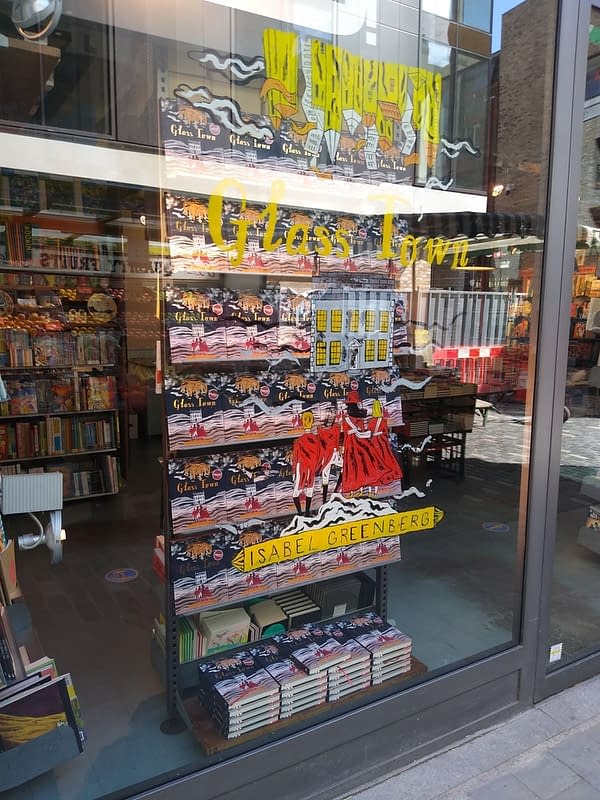 Because this time I spent all my money on Steven Appleby's Drag Man.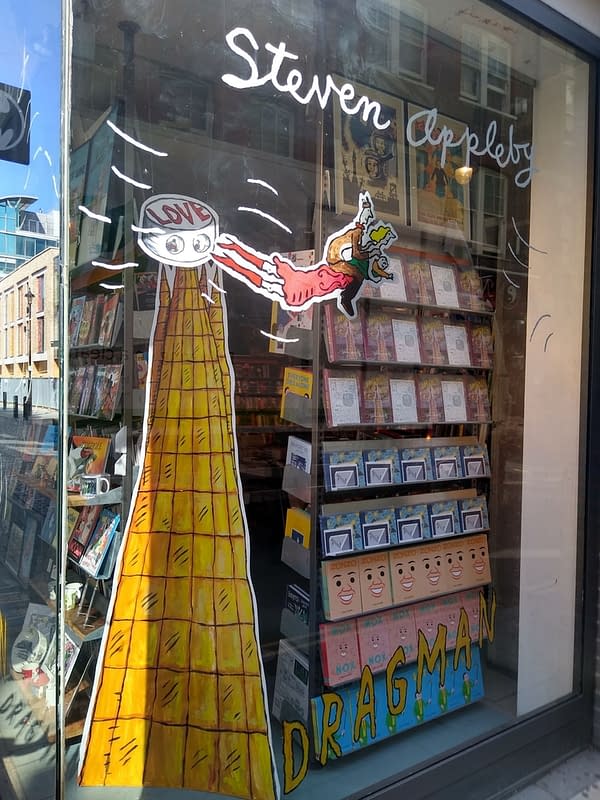 While on Oxford Street it's all about Sports Direct…
Oh and a few for Fopp Records of course.
And remember, David Shrigley is watching you…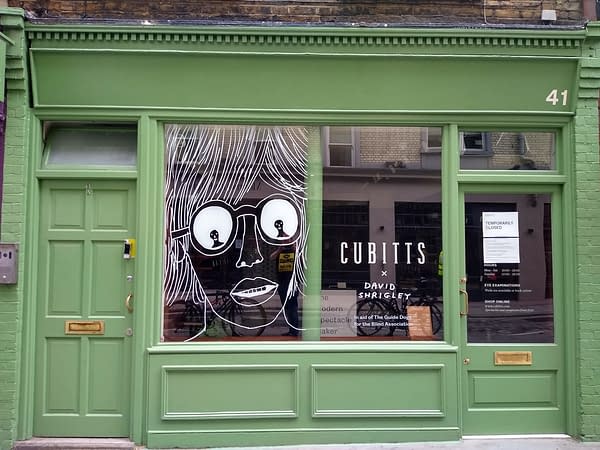 So how are your comic shops looking? Open? Closed? Socially distanced? Let us know…