Meet Dan DiDio and Jim Lee's New Boss – Pamela Lifford
Once upon a time DC Comics Publisher and President Paul Levitz arranged to hide DC Comics in Warners' Research and Development division, limited access to funds but also limited oversight, and less of a demand for instant profits as long as ideas were generated that other divisions could profit from.
Then the noughties happened and everything changed. Paul Levitz was junked for Dan DiDio, Jim Lee and Geoff Johns, and ex-President Diane Nelson brought DC Comics into the spotlight at Warners and gave it both access to investment, promotion but also demanded profitability in its own right.
And now DC Comics has been rearranged one more time.
It is now under their new Warner Bros Global Brands and Experiences umbrella division that will also include Warner Bros Consumer Products, Themed Entertainment and new global franchises. With Pamela Lifford, who ran the consumer products arm, as President of it all.
Both DC publisher Dan DiDio and DC publisher/CCO Jim Lee will now report to her.
The quote is that Lifford will be working on "all-new fan-engagement business opportunities as well as working to align the current fan-focused activities of WBCP, Themed Entertainment and DC that lend themselves to next-level development. She'll also work with all divisions of the studio to ensure that every touchpoint for cross-divisional and cross-company collaboration is maximized. Additionally, she will coordinate with WarnerMedia sister companies HBO and Turner as well as various AT&T divisions when appropriate."
Basically, squeeze it till the pips pop out. Neverending Watchmen…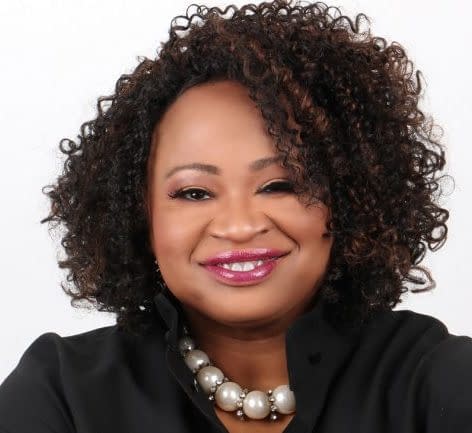 Lifford has been at Warner Bros since 2016 and previously was EVP Global Licensing at Quiksilver for four years including DC Shoes, the company that successfully countersued DC Comics when they sued the Shoes over their trademark. Before that, she was EVP and Global Manager at Disney Consumer Products for twelve years, and before that Director of Product Development Apparel at Road Runner Sports and Product Development Manager at Nike.
Can I suggest that Dan Didio and Jim Lee start wearing decent sneakers to work? It may go a long way.