The famous Alan Moore/Dave Gibbons Superman story is called 'For The Man Who Has Everything', a story about a birthday gift plant to Superman putting him in a coma, giving him the illusion of another life — one in which Krypton had survived and his Kryptonian parents had lived, and he had grown up on Krypton.
It's an idea recently revisited with Superman and Booster Gold in the Action Comics books as they approach Action Comics #1000.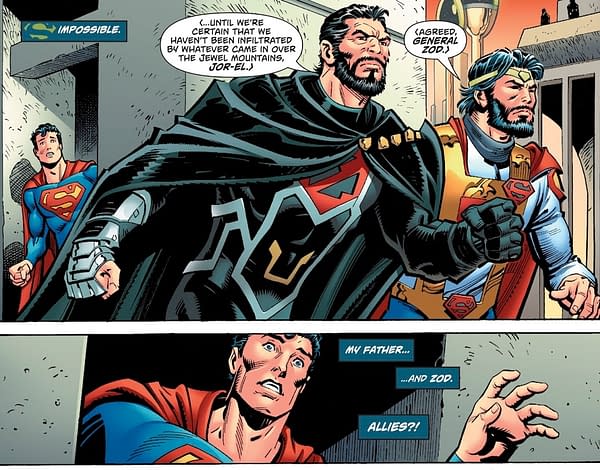 And at SXSW, current Action Comics writer Dan Jurgens told the assembled crowd that his final story for Superman in Action Comics #1000 will also reference that Moore/Gibbons story in title, called From The City Who Has Everything, a deliberate play on words, and asking 'What does Superman mean to Metropolis?' And designed to be a fitting story for Action Comics #1000.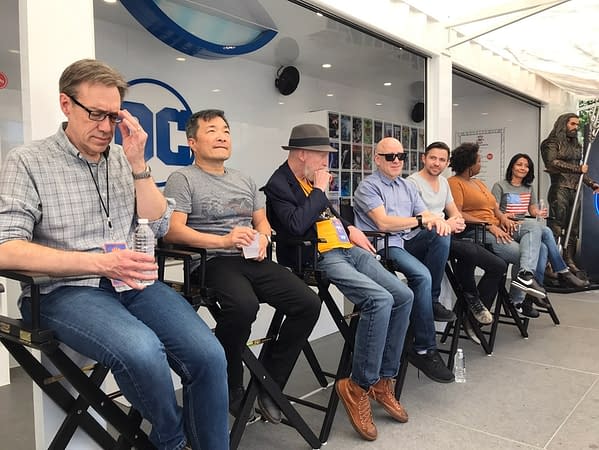 But Dan Jurgens promised, "I'm not going to kill him off before passing to Brian."
Perish the thought…
Enjoyed this article? Share it!