Vault Comics are relaunching and resoliciting quite a lot right now, naturally, with Heavy #1 and Hundred Wolves #1 getting new solicitations and dates for later in the year. But Autumnal #1 by Daniel Kraus and Chris Shehan is something new.
Daniel Kraus is best known as the writer of The Shape Of Water novel as well as Trollhunter and The Living Dead. Autumnla tells the story of a mother and daughter fleeing the city for the countryside, Chicago to New Hampshire, for a pretty but haunting autumn. Here's the solicitation and everything Vault is offering for September 2020.
AUTUMNAL #1 CVR A SHEHAN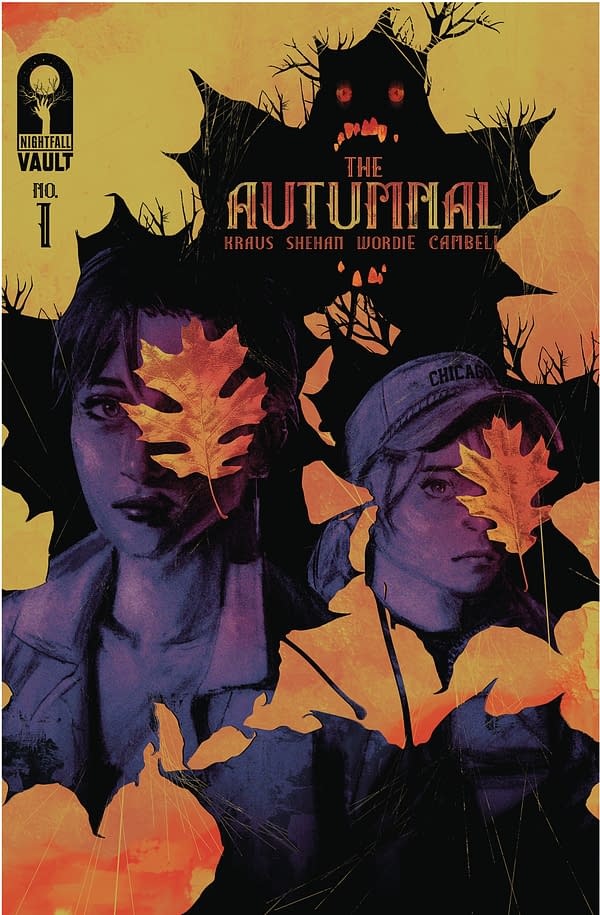 JUL201545
(W) Daniel Kraus (A/CA) Chris Shehan
Following the death of her estranged mother, Kat Somerville and her daughter, Sybil, flee a difficult life in Chicago for the quaint–and possibly pernicious–town of Comfort Notch, New Hampshire. From NY Times best-selling author, Daniel Kraus (The Shape of Water, Trollhunters, The Living Dead), and rising star Chris Shehan, comes a haunting vision of America's prettiest autumn.
In Shops: Sep 23, 2020
SRP: $3.99
AUTUMNAL #1 CVR B GOODEN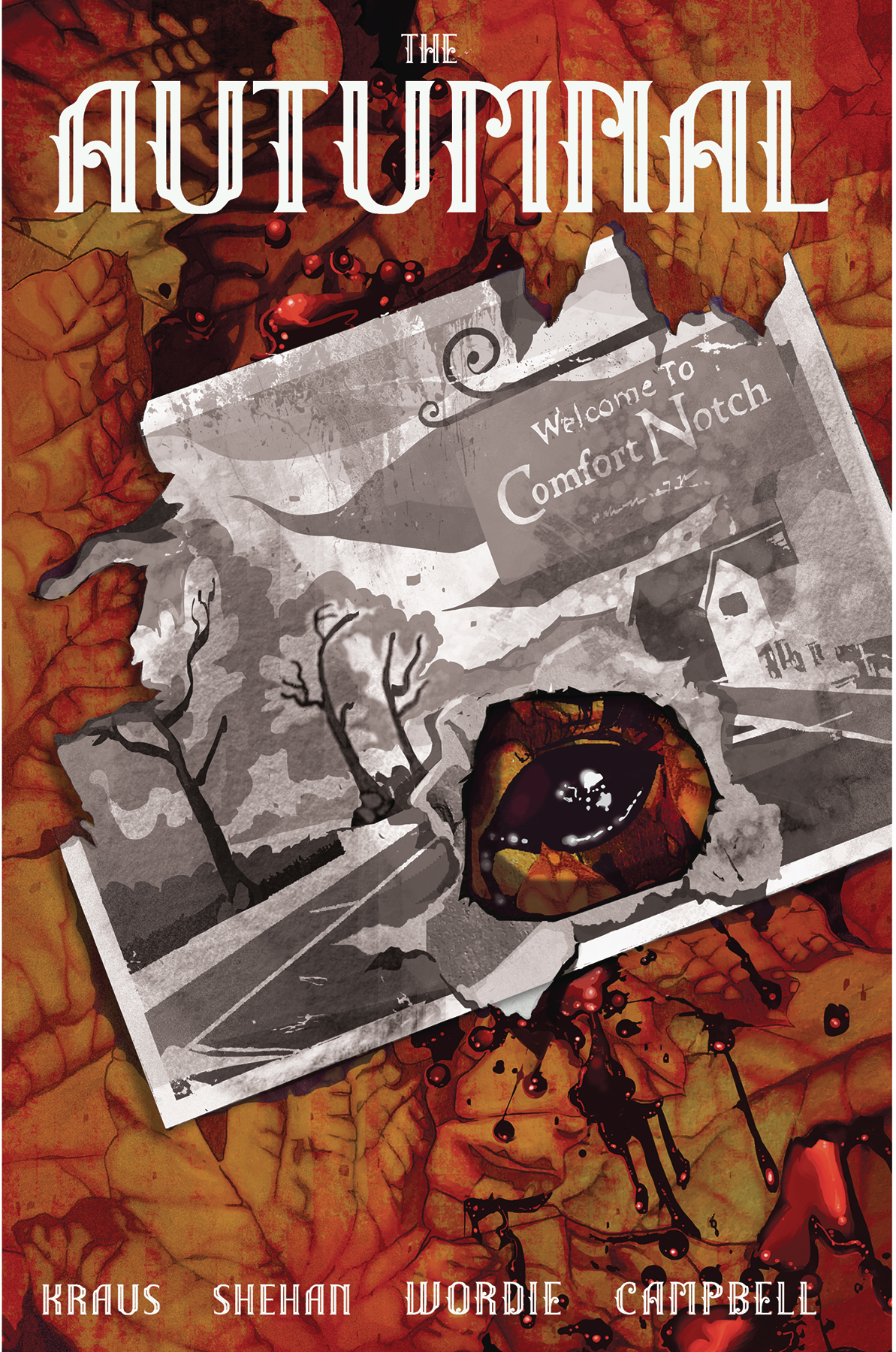 AUTUMNAL #1 CVR C DANIEL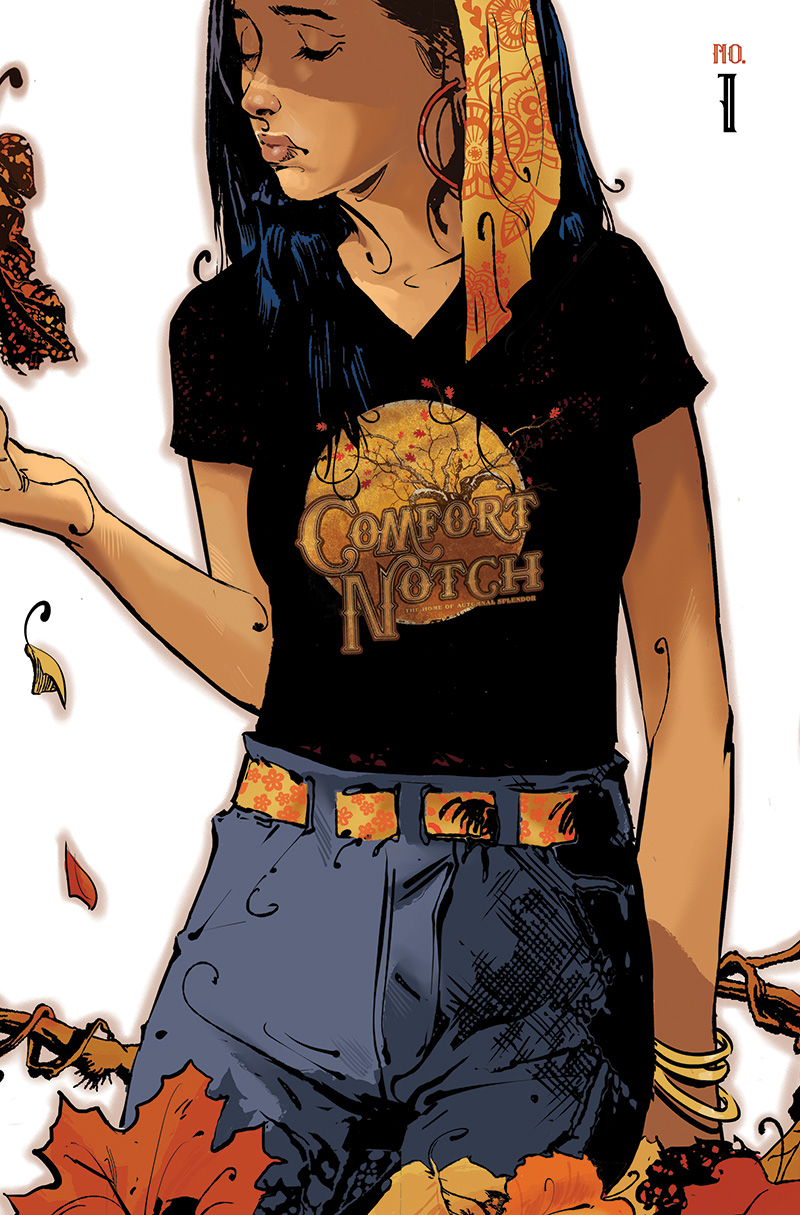 HEAVY #1 CVR A DONOVAN (RES)
JUL201540
(W) Max Bemis (A/CA) Eryk Donovan
Bill may be dead, but he's got a job to do.
Welcome to the Big Wait, where folks who do't quite make the cut go to work off their debt. Everyone in the Wait's got a job. Bill is a Heavy, whose job is policing the multiverse, making sure bad eggs get what's coming to them. He's on track to earn his Climb and reunite with the woman he loves… until he meets his new partner: the worst dude of all time.
Heavy is The Punisher for neurotics; Inception for the impatient; Preacher for… well, it's a lot like Preacher. Max Bemis and Eryk Donovan bring you a story about the existential purpose of dumb boys with big guns.
In Shops: Sep 09, 2020
SRP: $3.99
HEAVY #1 CVR B DANIEL (RES)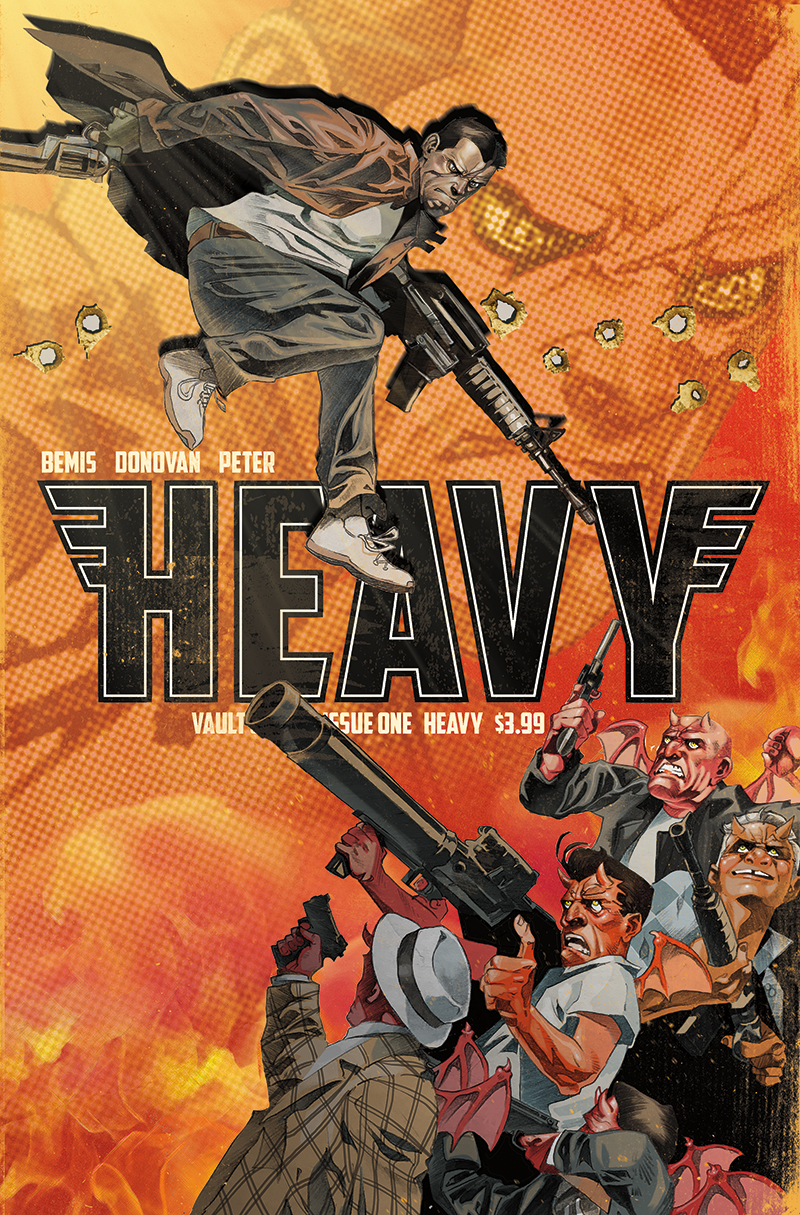 HEAVY #1 CVR C DANIEL (RES)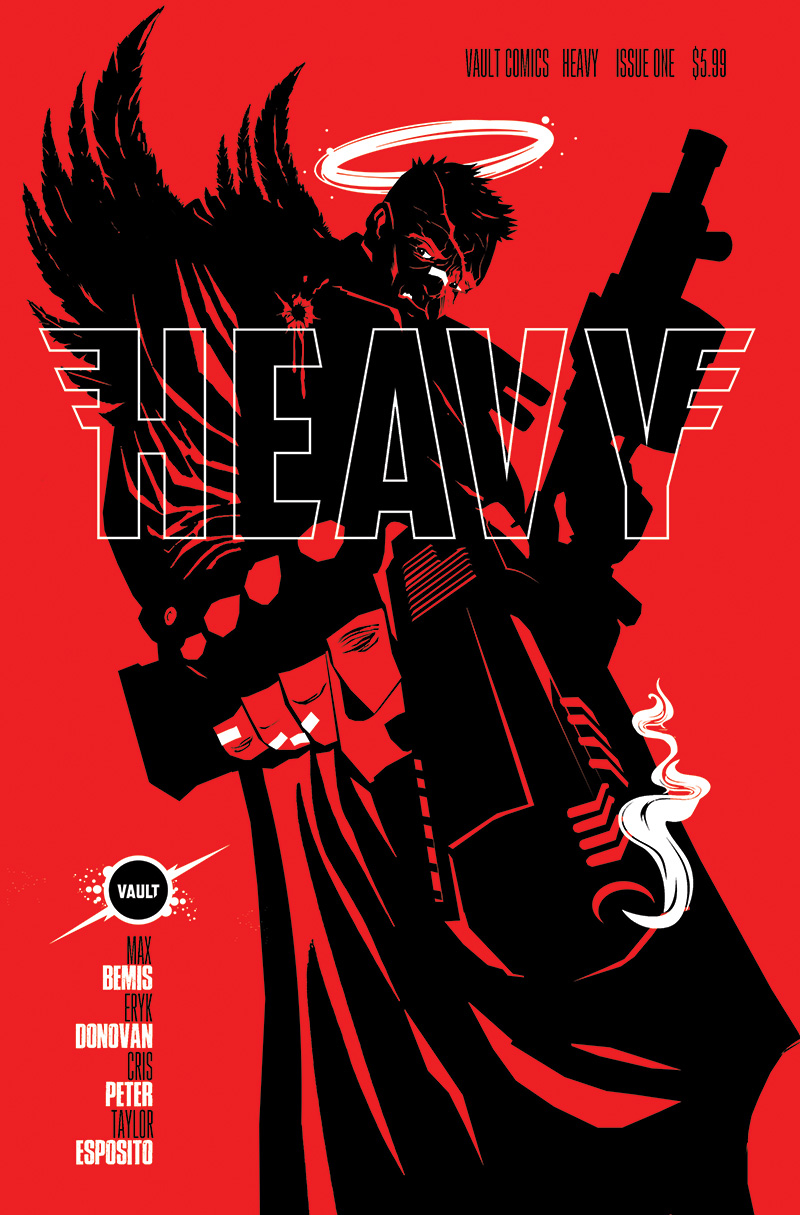 HUNDRED WOLVES #1 CVR A AKINS (RES)
JUL201543
(W) Myke Cole (A/CA) Tony Akins
The Hundred Wolves are bloody-handed terrors of the steppe. Andrei and Oksana have left the Cossack band to raise their daughter on a farm they hold from the noble Count Ostoja, but the raiding life isn't done with them. Both the Hundred Wolves and the couple's new liege lord wish to employ their deadly skills-and neither will take no for an answer. From celebrated author Myke Cole (The Sacred Throne Trilogy, The Shadow Ops Trilogy) and venerable artist Tony Akins (Fables, Hellblazer, Wonder Woman) comes a story of war and family, blending historical fiction with a touch of fantasy.
In Shops: Sep 16, 2020
SRP: $3.99
HUNDRED WOLVES #1 CVR B GOODEN DANIEL (RES)
SHADOW SERVICE #2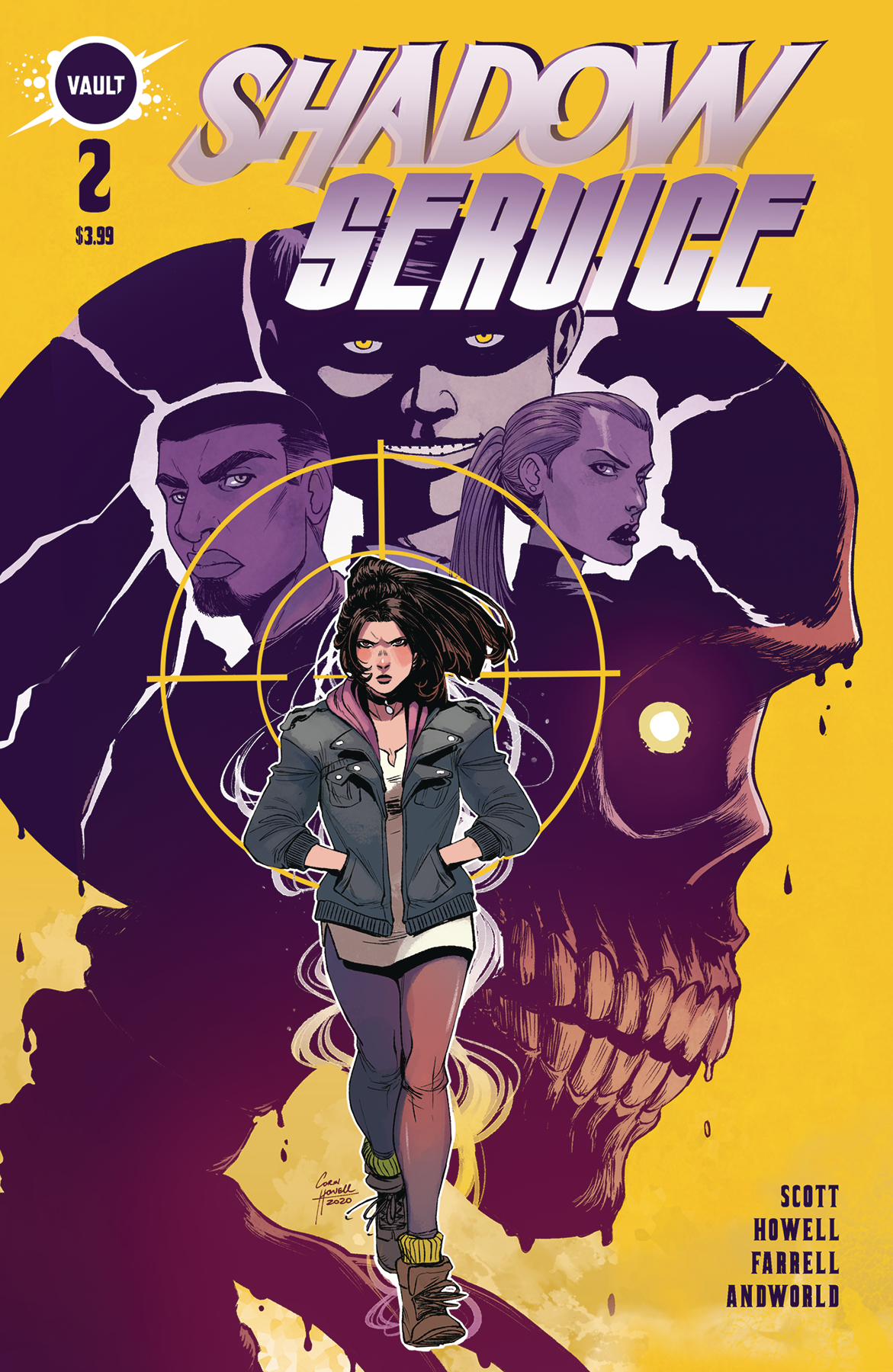 JUL201548
(W) Cavan Scott (CA) Triona Farrell (A/CA) Corin Howell
Captured by supernatural secret agents, Gina faces the mysterious head of MI666. With her powers turned against her, the witch-turned-private investigator must risk everything to escape. But with her enemies closing in, can Gina resist one final call for help? Infernal Intrigue from Cavan Scott (Star Wars) and Corin M. Howell (Dark Red).
In Shops: Sep 23, 2020
SRP: $3.99
BLEED THEM DRY #3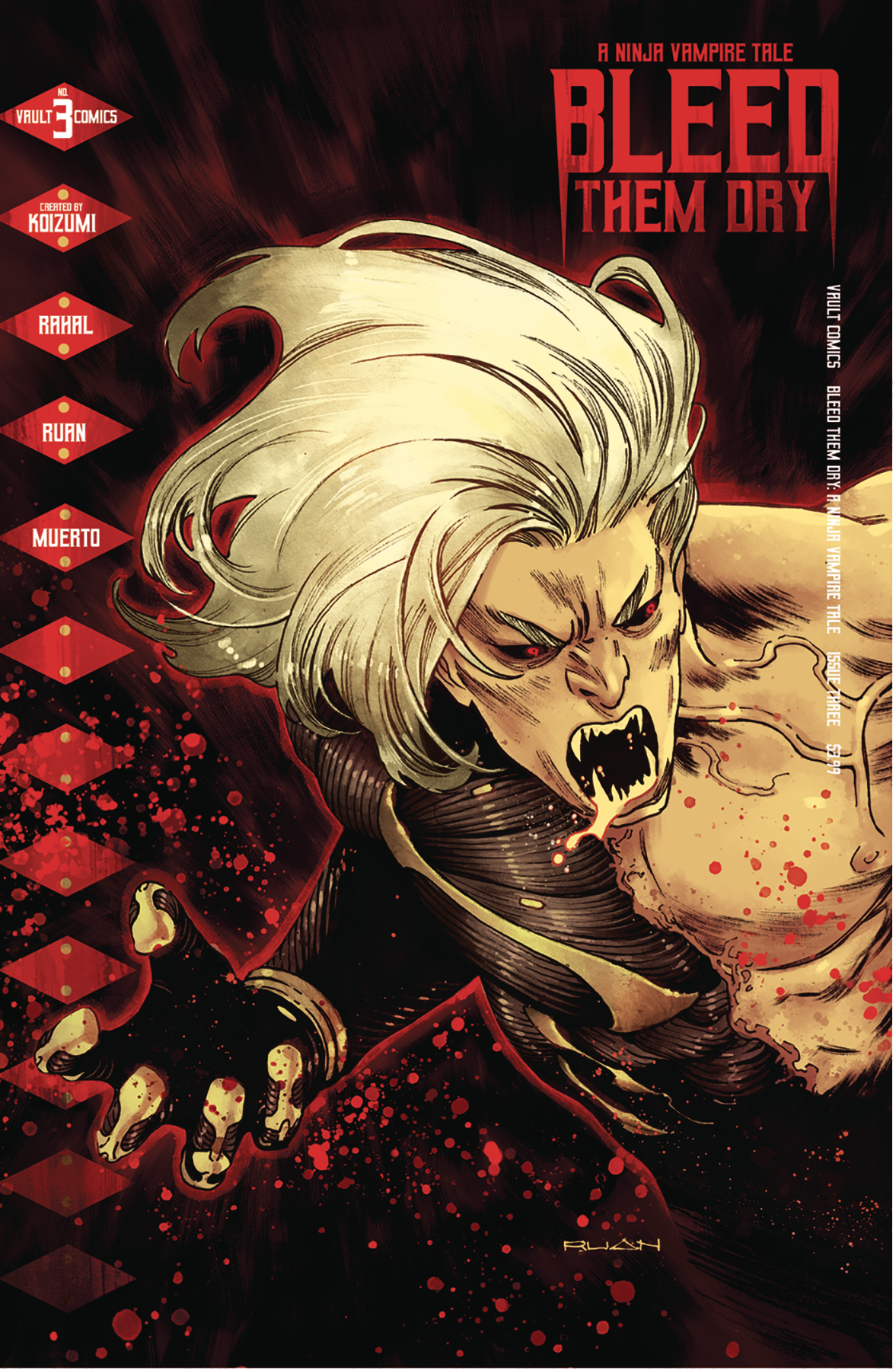 JUL201549
(W) Hiroshi Koizumi, Eliot Rahal (A/CA) Dike Ruan
The sinister, and newly reconstructed, Detective Atticus Black has been placed in charge of stopping the so-called "Vampire Slayer" and finding (the still missing) Detective Harper Halloway. But what Black doesn't know is that the killer he's hunting is from a distant past, when humanity waged war against their immortal brethren. And that Toyo has partnered with Detective Harper Halloway to bring Black's crimes and treason to light.
In Shops: Sep 09, 2020
SRP: $3.99
ENGINEWARD #3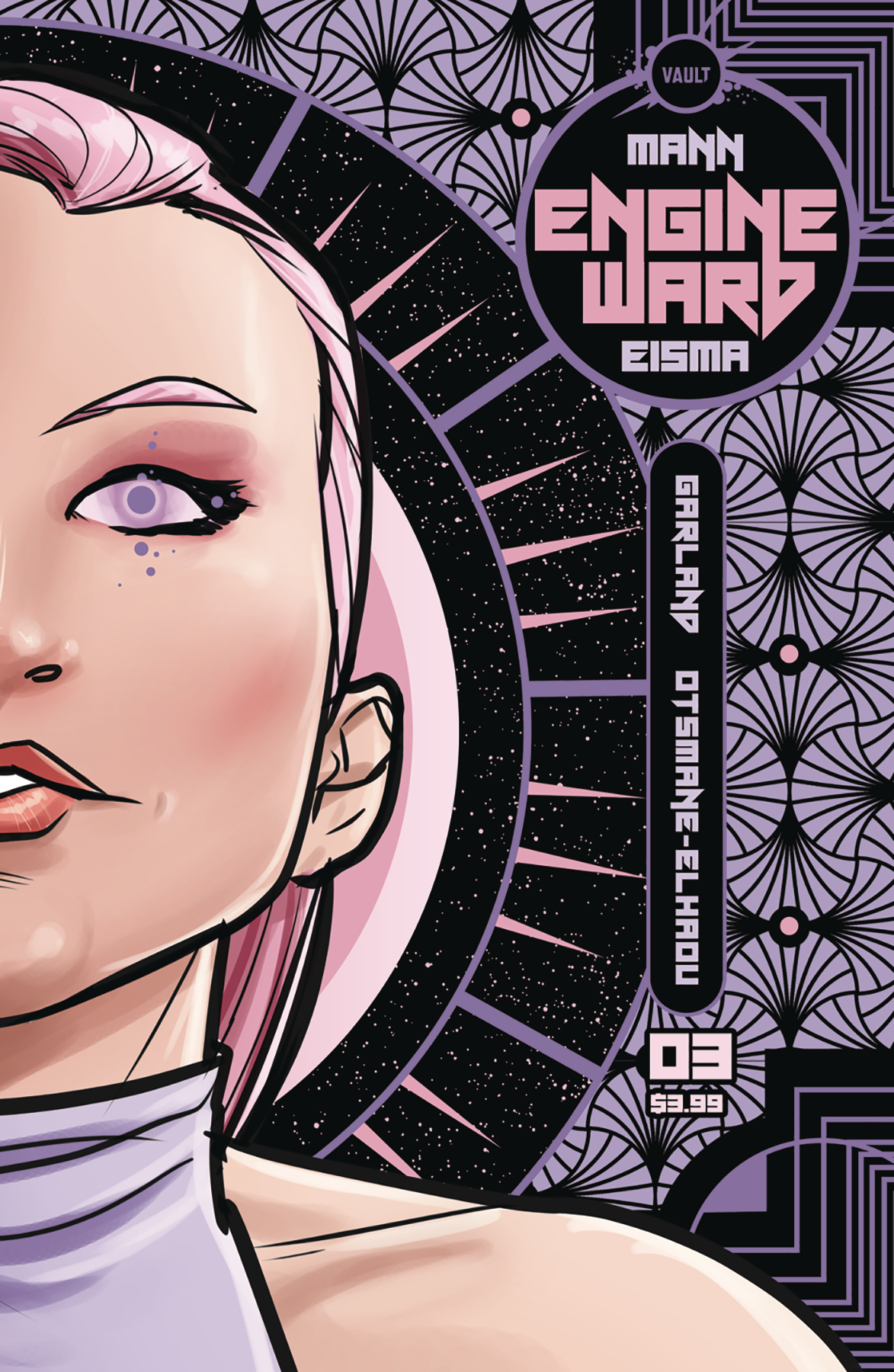 JUL201550
(W) George Mann (A/CA) Joe Eisma
As the Celestials gather to discuss the reactivation of the ancient ghoulem, Virgo and Gemini consider their next move. Meanwhile, Kreek's consciousness continues to blossom in surprising ways, and Joss gathers a crew for an expedition into the wastelands beyond the shantytown–unaware of the terror that awaits them in the ruins.
In Shops: Sep 16, 2020
SRP: $3.99
VAMPIRE THE MASQUERADE #2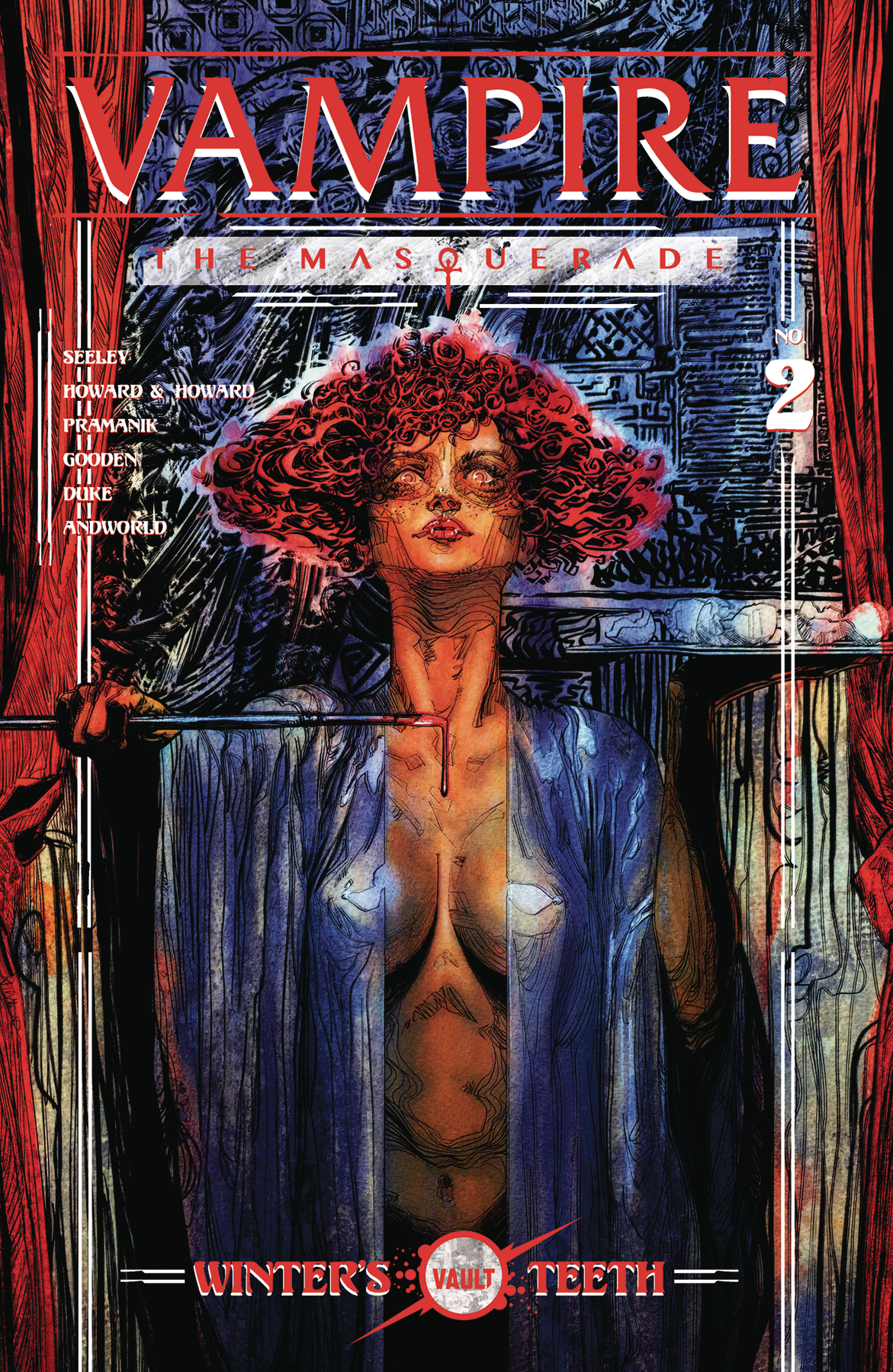 JUL201551
(W) Tim Seeley, Tini Howard, Blake Howard (A) Dev Pramanik, Nathan Gooden (CA) Aaron Campbell
Cecily Bain takes fledgling vampire Ali on a twisted tour of the night life of the Twin Cities. But those lessons can't prepare her for the assignment she has to complete by dawn: her first feeding!
In Shops: Sep 02, 2020
SRP: $3.99
FINGER GUNS #5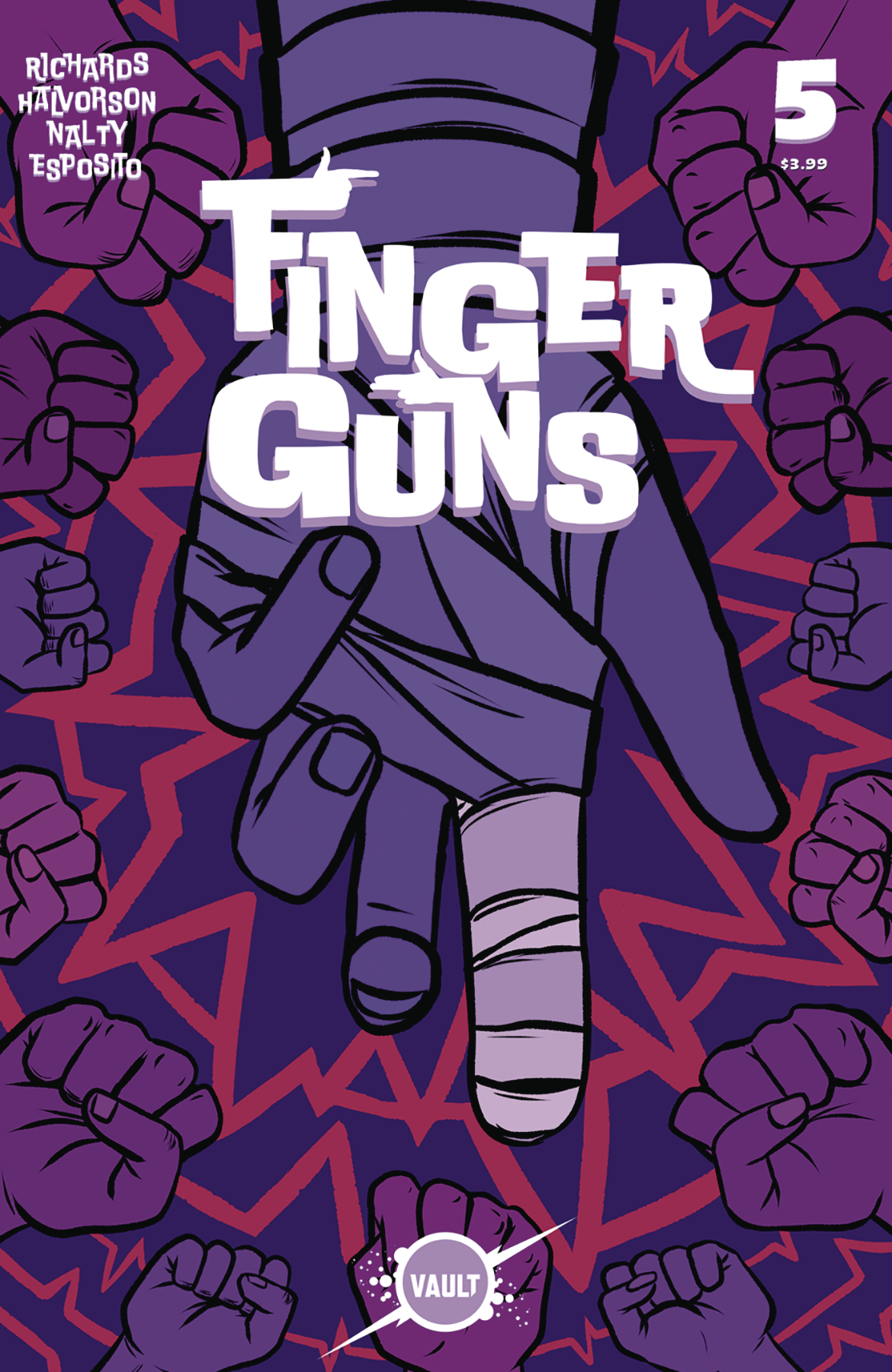 JUL201552
(W) Sabs Cooper, Justin Richards (A/CA) Val Halvorson
The people we love most leave the deepest scars.
In Shops: Sep 02, 2020
SRP: $3.99
NO ONES ROSE #5
JUL201553
(W) Emily Horn, Zac Thompson (A/CA) Alberto Jimenez-Alburquerque
After the devastating events of the last issue, The Green Zone is in decline. As Tenn reels from the destructive choices of her brother, she's faced with a new and dangerous path forward. For the first time in a long time, the future is crumbling. But as one story ends, another begins.
In Shops: Sep 09, 2020
SRP: $3.99
PLOT #7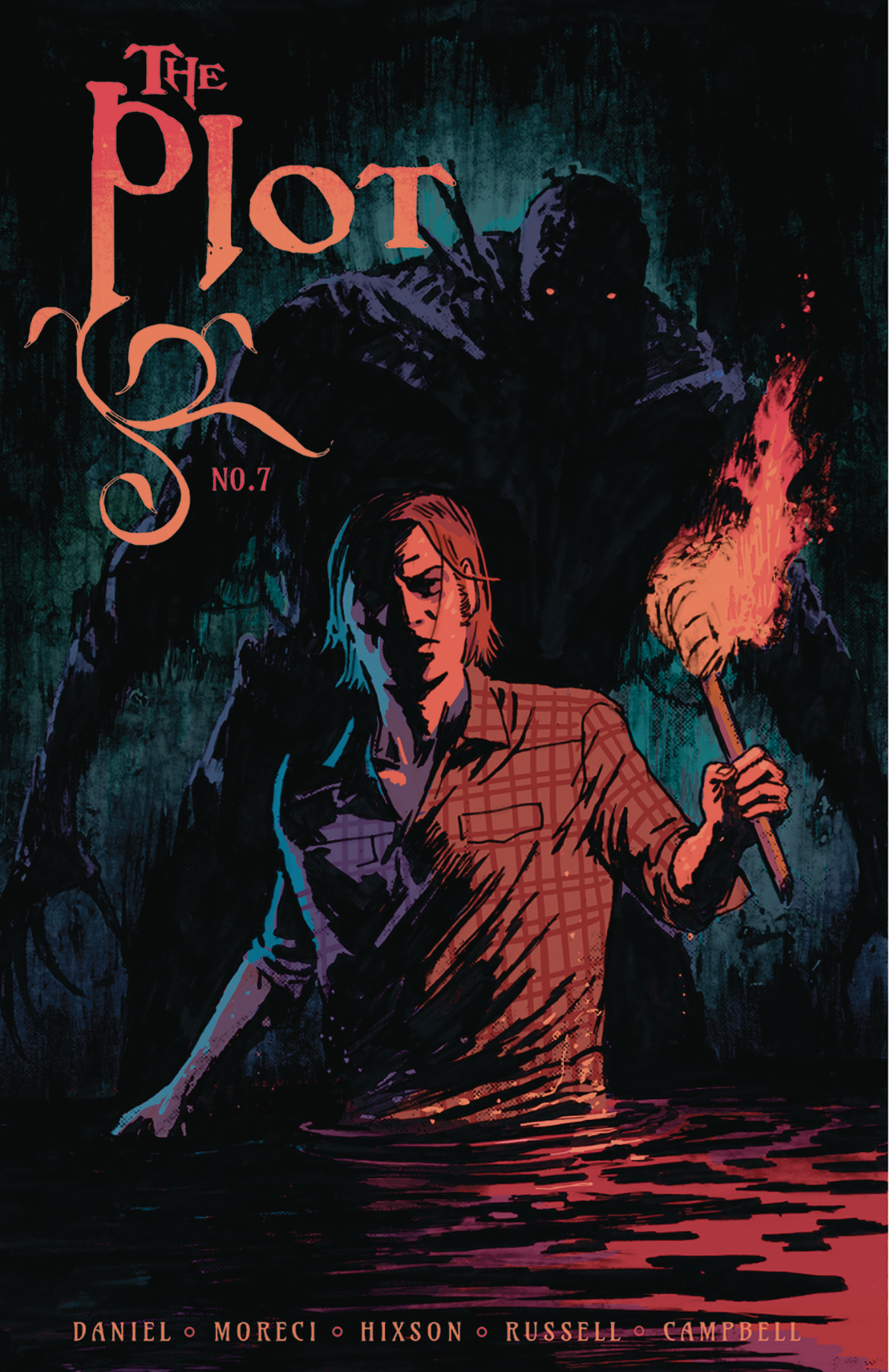 JUL201554
(W) Michael Moreci, Tim Daniel (A/CA) Josh Hixson
An ancient evil has stalked the Blaines for generations, darkening the doorstep of their ancestral home. For surviving patriarch Chase Blaine, there's only one option left: hold his remaining family close and burn it all to the ground. But an old flame stands in his way.
In Shops: Sep 02, 2020
SRP: $3.99
MONEY SHOT #8 (MR)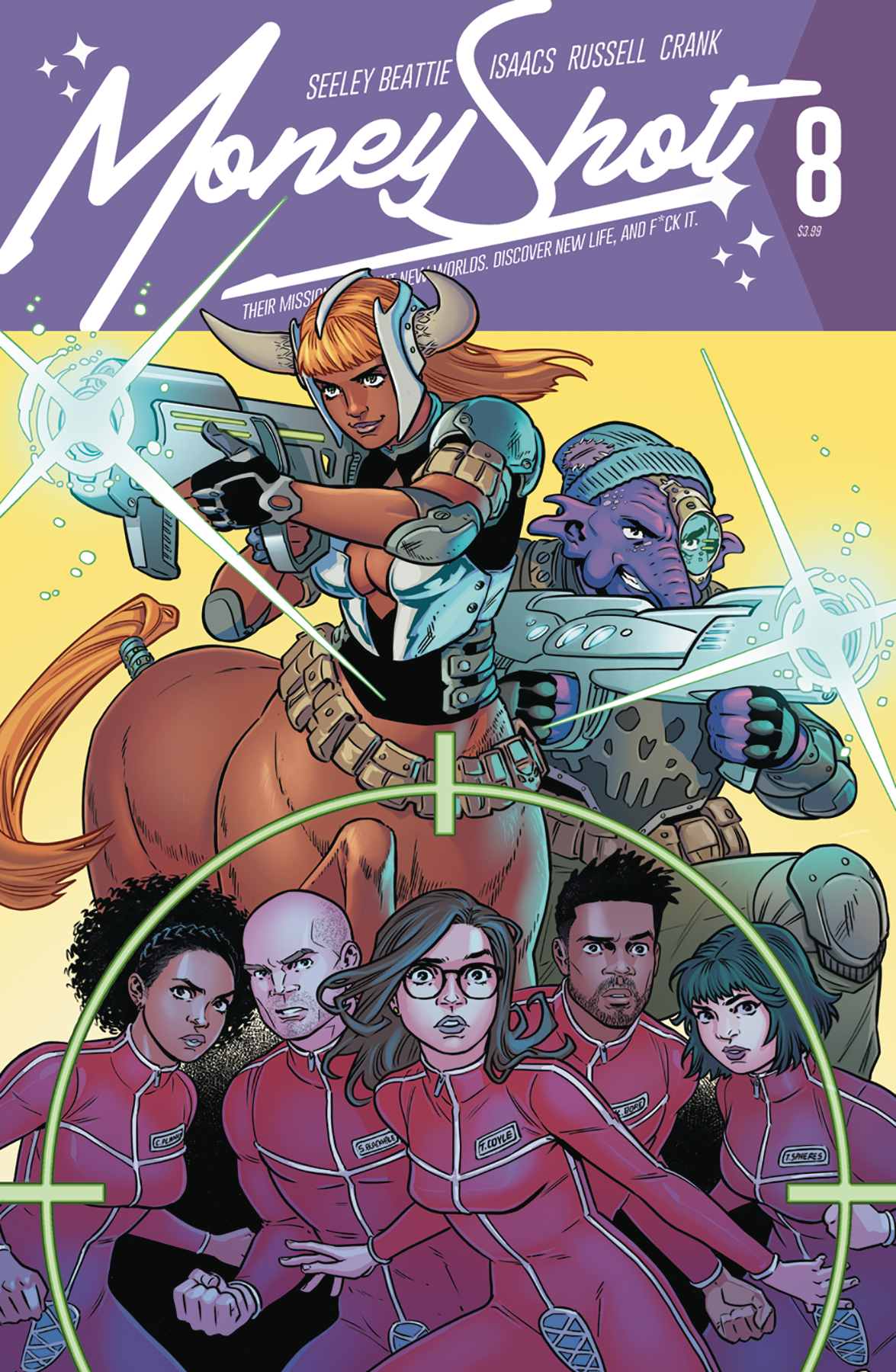 JUL201555
(W) Tim Seeley, Sarah Beattie (A/CA) Rebekah Isaacs
Enter the Planet Cockaigne (a real name from history that we totally didn't make up)! The XXXplorers arrive in a world of pleasure and leisure where scientists are superstars. The only problem is… they've been forced to bring along moron and POTUS Luke Kirk! How long until he says or does something really terrible?
In Shops: Sep 09, 2020
SRP: $3.99
HEATHEN TP VOL 03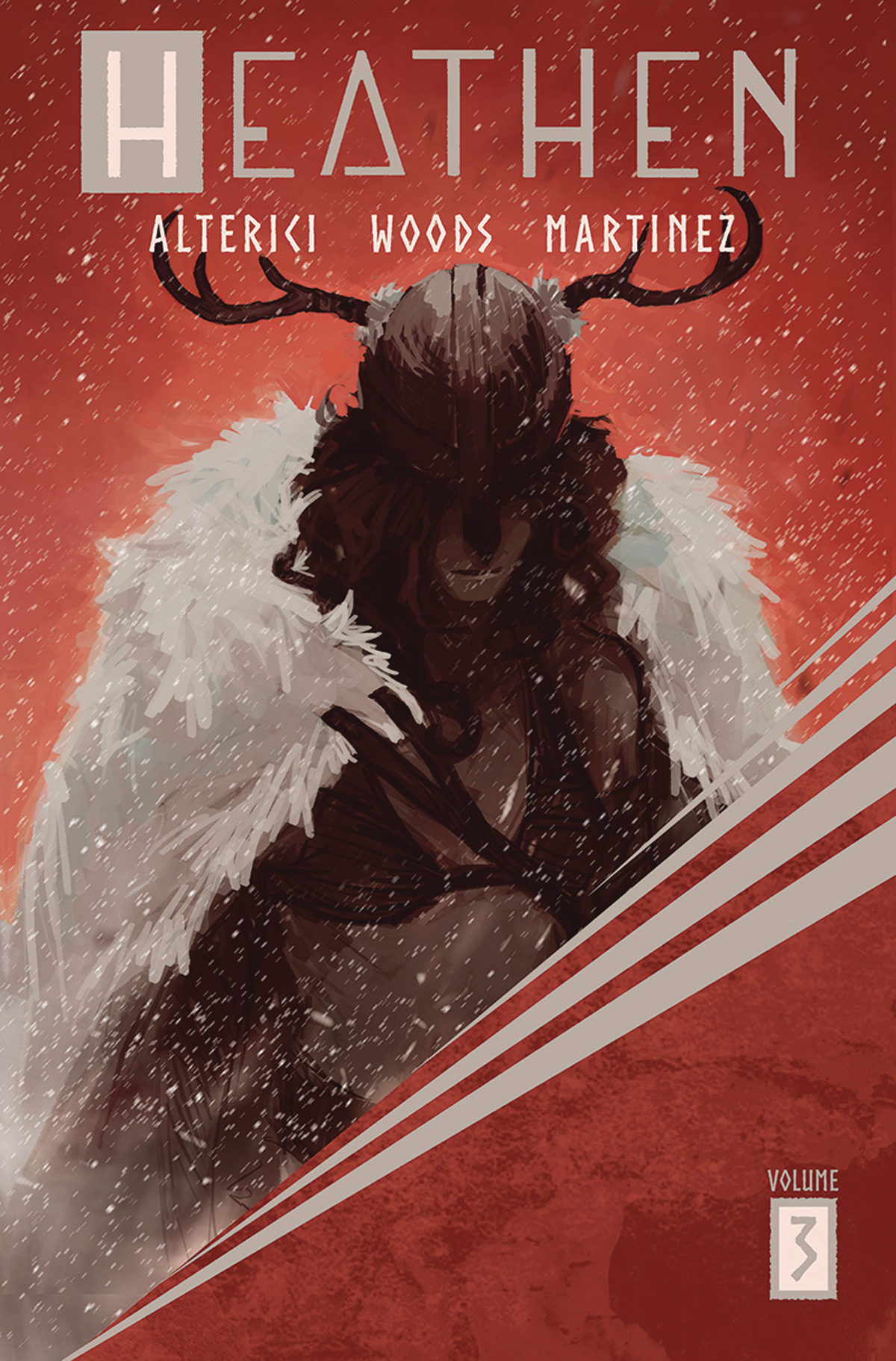 JUL201556
(W) Natasha Alterici (A) Ashley Woods (A/CA) Natasha Alterici
After a perilous journey across the northern sea, Aydis has reached the godlands. With the help of sneaky friends and skeptical trolls, she'll finally confront the corrupt god-king Odin face-to-face. Meanwhile, his army marches toward her home, where her friends and family prepare for a final battle.
In Shops: Sep 09, 2020
SRP: $14.99
WASTED SPACE TP VOL 03 (RES)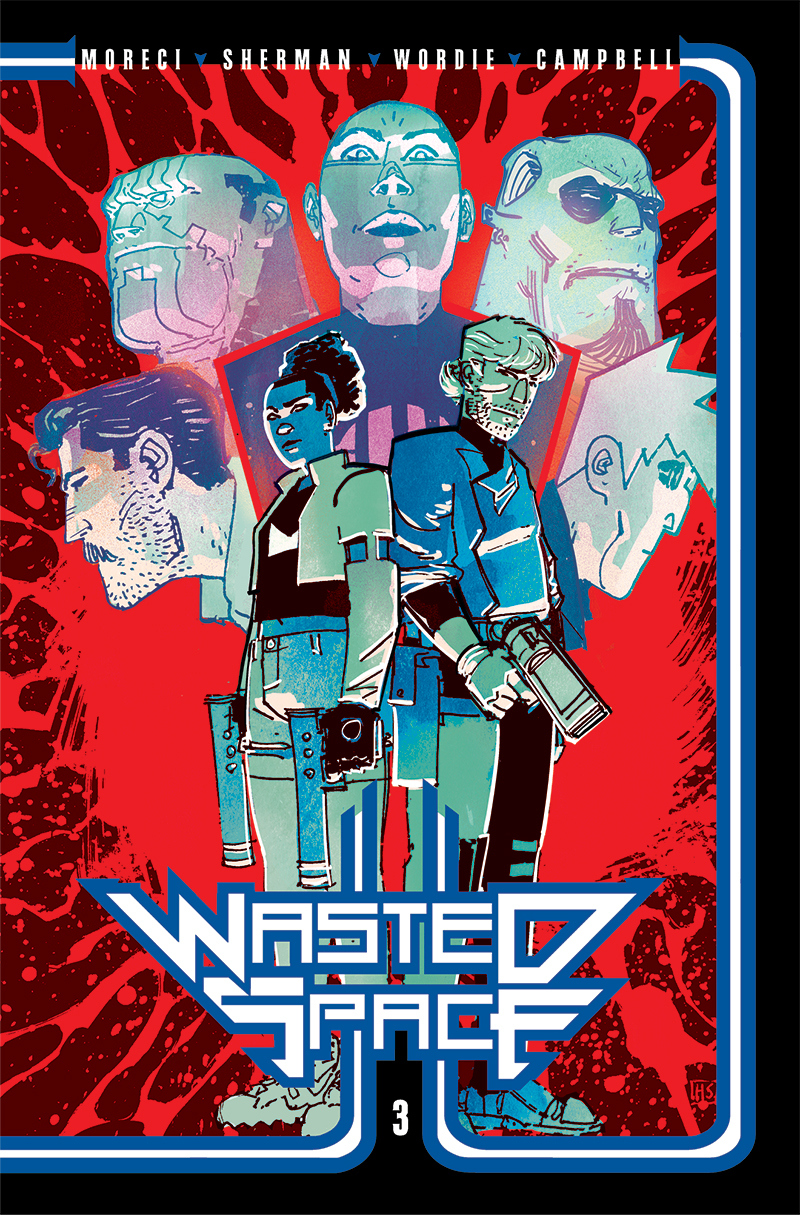 JUL201557
(W) Michael Moreci (A/CA) Hayden Sherman
Your favorite existential space opera is back for a third round, and this time it's personal! Internal strife tears Billy, Molly, and Dust apart when a grew of galactic guardians hijacks their ship. Now divided, the team careens across the galaxy. Molly and Dust wage war with an evil sorcerer, while Billy is held captive on a planet that demands he cleanse his twisted soul.
In Shops: Sep 09, 2020
SRP: $17.99
Enjoyed this article? Share it!