Dorothy Must Die's Danielle Paige Talks Mera – and How it Started as an Aquaman Little Mermaid Story
At the American Library Association meet for the launch of the DC Ink and DC Zoom lines for younger readers, novelist Danielle Paige talked about her new graphic novel Mera, out in November.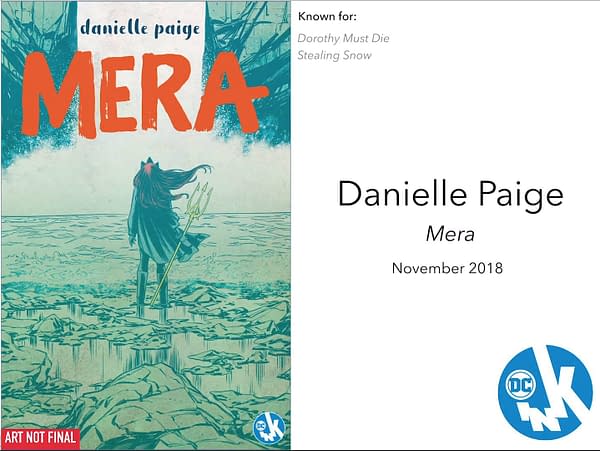 She says her first pitch was rewriting Aquaman as The Little Mermaid. He saw a girl on land, he would fall in love, it would be so great; but then DC told her Aquaman grew up on land, so she flipped it for Mera. However, this gives them more of a love/hate relationship as Mera aims to kill Aquaman.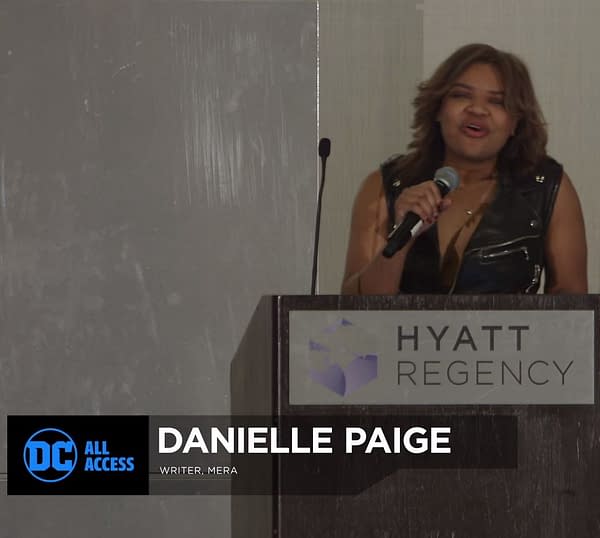 To get more details on these announcements, check out the ASA category tag.