Daredevil #602 Review: Mayor Murdock and Chief of Staff Foggy
[rwp-review-recap id="0"]
The Hand attack on New York continues, and Mayor Matt Murdock calls upon his closest friend to help in his hour of need: Foggy Nelson. Foggy tries to keep Matt in the office instead of facing the Hand as Daredevil, but Blindspot arrives and One Police Plaza comes under attack. Daredevil and Blindspot head out to the scene, leaving Foggy to cover for Mayor Murdock.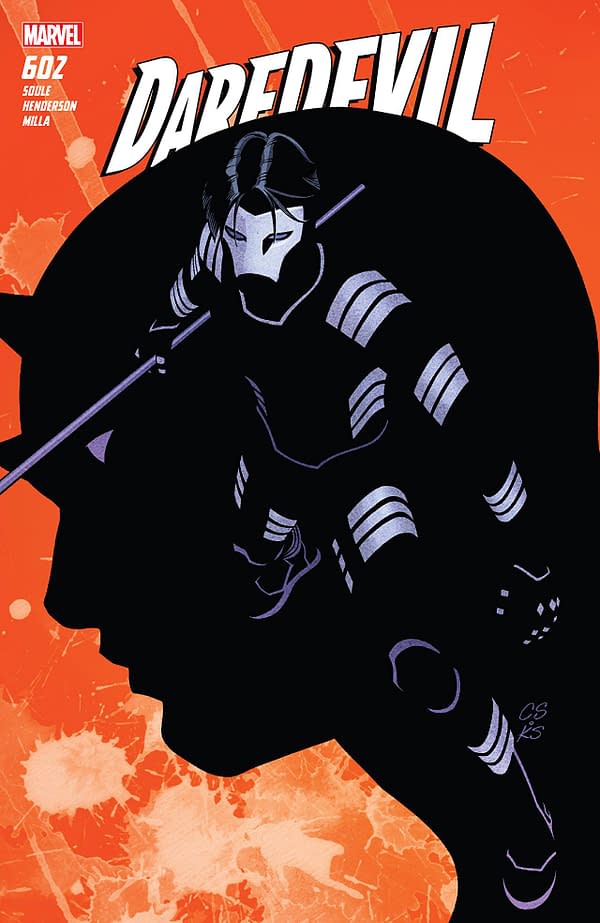 The cocky and swaggering reign of Mayor Murdock continues, and I'm loving every minute of it. Matt's fast-talker streak is one of the things that has always set him apart from similar "dark" heroes like Batman and Wolverine, and it's fun seeing it applied to city government.
The section at One Police Plaza quickly turns dark and even creepy with wounded but living police officers being used as sniper traps and… well, to say more than that would really be spoiling some surprises.
Blindspot remains an interesting figure in this tale, as it's hard to tell where he will fall when it's all said and done. He could end this alongside Daredevil or as a member of the Hand.
It's hard to not feel bad for Foggy, of course. He's so amazing, and Matt can be so dumb.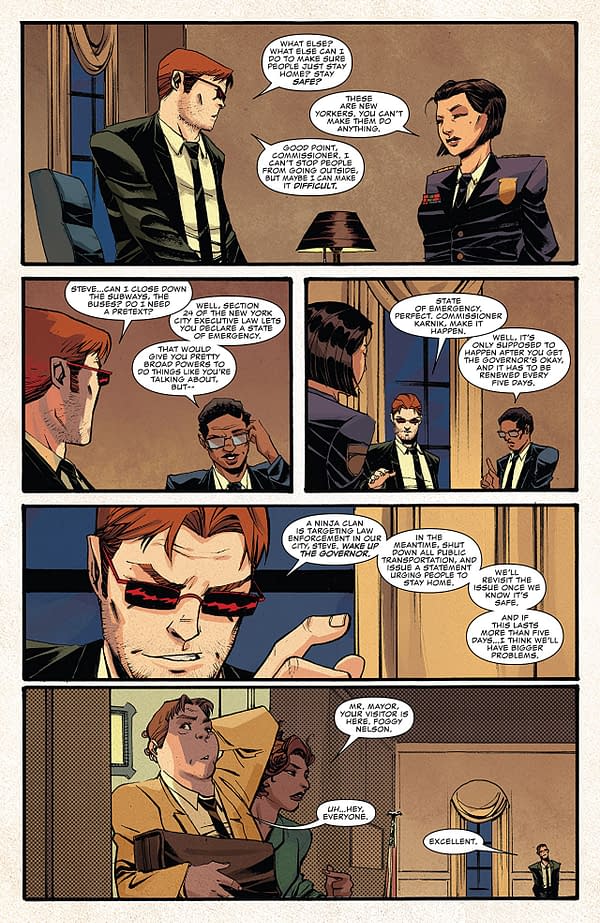 Mike Henderson proves skilled at depicting cocky Matt Murdock. His style focuses on exaggerated facial expressions and infuses a bit of cartoonish comic book fun into the visual identity of the book. The few action scenes look excellent too. Matt Milla's color work is a solid balance of lighter and darker shades in this issue, with deep reds being offset with bright lighting, and later, dark streets.
Daredevil #702 doesn't go much farther in this Hand story, but the issue is a lot of fun regardless. Matt gets to be a cocky mayor, Foggy gets to be beleaguered, and Hand ninjas get punched. This book earns a recommendation. Check it out.
[rwp-review-ratings id="0"]
[rwp-review-form id="0"]