Posted in: Comics, Review | Tagged: andy kubert, Batman, challengers of the unknown, Comics, damage, Danny Miki, dark days. dark days: the casting, Dark Matter, dc, greg capullo, hawkman, james tynion iv, jim lee, john romita jr, joker, klaus janson, Metahumans, Review, scott snyder, scott williams, the casting, the immortal men, the silencer
---
Dark Days: The Casting #1 Review – Seeing The Shape Of Metal
Dark Days: The Casting is the second comic prelude to DC's enlarging event, Metal. And while I am sure there are still surprises yet to come, Dark Days: The Casting may in fact be an incredibly apt name – because we can finally get a real sense of the shape of how this event effects the DC Universe.
While Metal is sprawling out to effect the DC Universe as a whole, and will star the whole Justice League, this issue, and elements of the main event, still feel deeply rooted in Batman. As well it should, Metal is being made by Scott Snyder and Greg Capullo, who had an epic run on Batman together. Dark Days: The Casting is co-written by James Tynion IV, no stranger to the world of the Dark Knight and current writer of Detective Comics. So of course it feels natural for Batman to be our front and centre character for this issue, though to describe it as a Batman event would be terribly reductive. We also get a Joker – sorry, fans hoping for more on the Three Jokers mystery, though it does get a passing mention there are no real clues here to add to that particular ongoing plot thread. This is very much Snyder and Capullo's Joker, the one that has haunted their run, and it's again an apt choice: the elements (huh, that's actually an unintended pun) that make up the ongoing mystery of Metal and Dark Days: The Casting have been seeded throughout their run on Batman, it makes perfect sense that it be THEIR Joker to be part of this. And he is also, after all, as affected by the same metal that affected Batman and opened his eyes to this great mystery of the DC Universe. And that is certainly part of what we're starting to see in this issue: there is a huge connective mystery that has been there since the early days of the DC Universe, and it is only now coming to light. And what's wonderful about it is it feels like a natural fit, and suitably epic. And hey, here we get the feel for just how insanely massive epic and also just how mad this upcoming event may be. There's a numerous imagery used throughout the issue that feels oddly reminiscent of the most metal of heavy metal album art or crazy sci-fi movies. Conspiracies involving robed figures cloaked in shadow, creatures from a dark dimension eager to break into our own, Elder god-esque visions and of course, the Great Beast. All make an appearance or are alluded to, and all seem to be set to play a big part in Metal – and amazingly it all fits.
After all, the number of artefacts, or mysteriously acquired powers within the the DC Universe, it's amazing to think no one connected them all before, and made them the very reason that super-powers exist in the DCU. The issue builds as our heroes seem set to find out the truth of what is behind the mystery metals and also what malevolence is being drawn to their world by them. And it leaves us with this wonderful bit of metatextual narration. that not only perfectly describes the situation, but also encapsulates the idea of this issue, and the very act of writing (and I guess also being a scientist or archaeologist, really). At the first seed of an idea/premise, there's excitement, a feel that this could be anything, go anywhere, could mean anything. But as the planning, writing, investigation continues, what the thing eventually becomes feels set – like it was always going to take the shape that it ends up becoming. Perhaps what Snyder is saying here is Metal is what it was always going to have been, no matter what. That even in the early days of that Batman run, when the seed of Metal took form and blazed with the excitement of what it could be, it would have always have been this shape. It was always going to be as huge, and epic, as Dark Days: The Casting would suggest it's going to be.
This issue in and of itself is fantastic for how it makes the reader feel like the world is changing, but those changes feel the most obvious steps possible. It is maybe not quite as wildly epic as previous issue The Forge seemed, but it definitely gives the reader a much stronger sense of what is to come, which really is what you want in a prelude comic.
And The Casting sets up way more than just Metal. This sets up loads of the Dark Matter books to come, even if being nothing more than passing mentions. Almost every new title is touched on or reflected in some way.
So if nothing else, Dark Days: The Casting is the perfect teaser for what is to come in the next few months from DC, and it's shaping up to be a wild ride.
---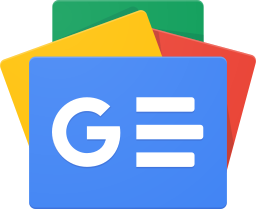 Stay up-to-date and support the site by following Bleeding Cool on Google News today!