Dark Horse Comics announced plans Thursday to scare the bejeezus out of kids in 2019 with the publication of a House of Fear trade paperback collecting horror tales for young readers from the anthology comic. While terrifying children is obviously its own reward, the book also gives Dark Horse another avenue into the lucrative young readers market, which features potentially millions of impressionable young readers to frighten. The collection will feature stories written by James Powell, with art by Jethro Morales, Adrián Bago González, and James Hislope, inks by Mike Erandio, colors by Josh Jensen, and letters by Matt Krotzer, who probably enjoys scaring the little bastards most of all!
From the press release:
Horror isn't just for grown-ups! With House of Fear: Attack of the Killer Snowmen and Other Spooky Stories, Dark Horse is chilled and thrilled to present these spine-tingling tales of terror for kids in the vein of Goosebumps and Scary Stories to Tell in the Dark.

It's kids vs. monsters in this collection of scary comics for young readers! Settle in as Boyle, the creepy caretaker, presents five frightening tales featuring rampaging snow giants destroying a local park and anyone who stands in their way, a mean and frosty old ghost out to finish an age-old quarrel once and for all, a wickedly evil tooth fairy with plans to vanquish two quick-witted siblings, a pile of leaves that poses a far more sinister threat than interrupting playtime, and a swamp monster that threatens to turn a group of young campers into a midnight snack!
With 144 pages for just $12.99, House of Fear: Attack of the Killer Snowmen and Other Spooky Stories hits stores on May 1, but can be preordered on Amazon and the like now. Invest in your children's future nightmares now by preordering today.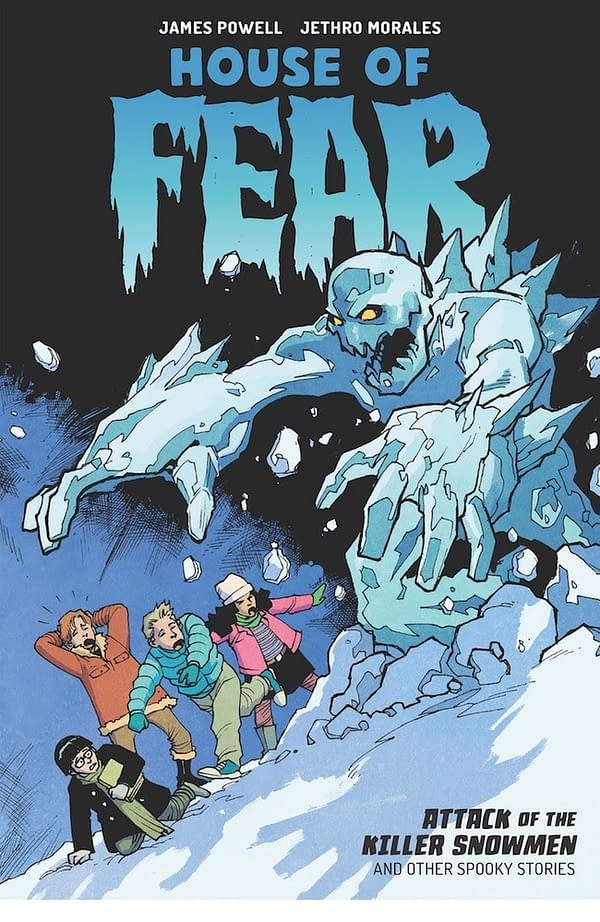 Enjoyed this article? Share it!