DC Comics has cancelled the recently solicited iZombie Book One hardcover that would have collected the first twelve issues and more of the comic book by Chris Roberson and Mike Allred that inspired the TV series.
IZOMBIE TP BOOK 01 (MR)
(W) Chris Roberson (A) Gilbert Hernandez (A/CA) Mike Allred
Gwen Dylan is a gravedigger in an eco-friendly cemetery…and a zombie detective. Once a month, she has to eat a human brain-both to keep from going all Night of the Living Dead, and to keep her own memories intact. As a result, Gwen's mind is crowded with the dead person's thoughts. And lately, she feels compelled to fulfill their final requests. Torn between a mysterious mummy and a dashing young monster-hunter, Gwen is set for adventures beyond imagination featuring other wildly weird beings such as a were-terrier, a swinging 1960s ghost and a pack of paintball-blasting vampires. Collects issues #1-12 and stories from HOUSE OF MYSTERY HALLOWEEN ANNUAL #1-2.In Shops: Oct 30, 2019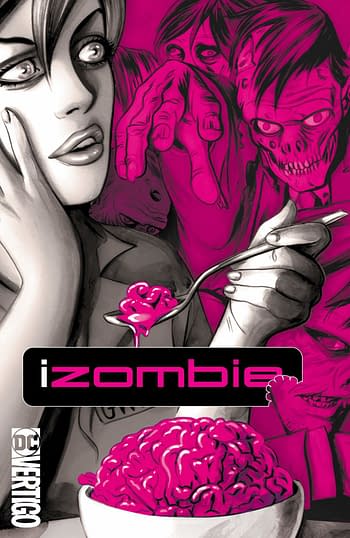 While the slipcased DC Modern Classic hardcover version of All-Star Superman by Grant Morrison and Frank Quitely, intended to be out in October has now been dropped.
The complete 12-issue run of ALL-STAR SUPERMAN by Grant Morrison and Frank Quitely is presented in DC's new hardcover, slipcased DC Modern Classic format!
Instead, DC will focus on the new DC Black Label paperback edition of the comic for December.
The DC Black Label imprint features classic DC characters in compelling, standalone stories written and illustrated by world-class authors and artists.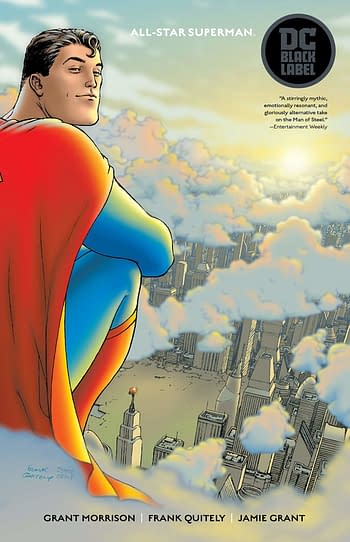 The following item has been reprinted and is available for order:
BATWOMAN VOL. 1: THE MANY ARMS OF DEATH TP (AUG170318) (2nd printing) $16.99/$22.99
Enjoyed this article? Share it!