Man, this has been some time coming. But mentioned at the DC Comics SXSW event today in Austin, Texas, with Jim Lee, Frank Miller, Dan Jurgens and Brian Michael Bendis, came the news that DC Comics is to publish a Lois Lane comic book.
Jim Lee was asked by an audience member if Lois Lane would be getting her own comic book. And rather than give a "no plans at this time, but you never know" standard answer, the DC Comics co-publisher said "There are big plans," gave a big wink, and continued. "You know we can't say anything. Brian has big plans and is a prolific writer … and we have a lot of other creators … we are fully aware of the love of these characters and we would be remiss to ignore that."
Bendis also commented to the audience that "Lois is the bravest person in the DC Universe."
Frank Miller echoed that, reminding the audience, "Remember in the Donner movie when she threw herself off the building to test if Clark could fly?'
Also celebrating her 80th birthday alongside Superman, the character has led a number of solo projects over the years, but not for a while — in comics, at least. Is this about to change?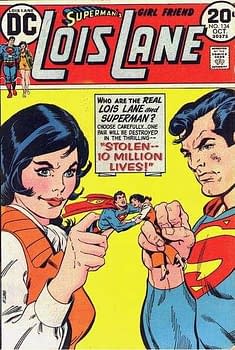 Created by writer Jerry Siegel and artist Joe Shuster, she first appeared in Action Comics #1 in April 1938, alongside Superman. An award-winning journalist for Metropolis newspaper, the Daily Planet, and the love interest of Superman and Clark Kent, of late she has been established in the comic books as Superman/Clark Kent's wife and mother to Superboy, Jonathan Kent.
Lois's physical appearance was originally based on Joanne Carter, a model hired by Joe Shuster. Jerry Siegel was inspired by actress Glenda Farrell's portrayal of the fictional reporter Torchy Blane in a series of films, as well as real-life journalist Nellie Bly. Her name came from actress Lola Lane.
The original portrayal of the character was atypical for the time, a tough-as-nails hack who would go up against Clark and Superman, before the character was diluted in decades to come. Beginning in 2015, she stars as the protagonist in the young adult novel series, Lois Lane, by writer Gwenda Bond.
Noel Neill first portrayed Lois Lane in the 1940s Superman film series and later reprised her role in the 1950s television series Adventures of Superman. Margot Kidder played the character in four Superman films in the 1970s and '80s. Teri Hatcher portrayed her in the 1990s television series Lois & Clark and Erica Durance in the '00s series Smallville. In the 2006 film Superman Returns, she was played by Kate Bosworth. The character was most recently portrayed by Amy Adams in Man of Steel, Batman v Superman, and Justice League.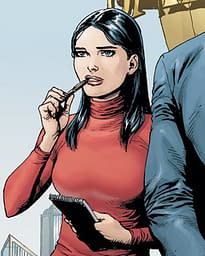 In the 1940s, Lois had her own newspaper comic strip, Lois Lane, Girl Reporter, and a similarly titled comic series appeared from Superman #28 in 1944. In 1958, DC Comics gave Lois her own comic book series Superman's Girl Friend, Lois Lane and was the top 10 best-selling comic books in America. She had a series featured in The Superman Family comic book from 1974 to 1982. In 2015, she received her own young adult novel series, which focus on a teenage Lois Lane by Gwenda Bond.
But demand for an actual Lois Lane comic book in recent decades have not come to fruition, though there were valiant attempts along the way, including Dean Trippe's Lois Lane: Girl Reporter pitch. Before the New 52 relaunch there was a short Lois Lane mini-series. The Superwoman comic that launched a couple of years ago for DC Rebirth was solicited as a Lois Lane solo comic, but instead the first issue killed her off and replaced her with Lana Lang. She got better, obviously.
Could this be the start of what Lois Lane fans have waited for, for decades?
Enjoyed this article? Share it!