DC Comics On Wanting To Make Titans West Happen (Spoilers)
Titans West was a team of former and new Teen Titans members based in Los Angeles. And now they are back, kinda, sorta, ish.
---
It was there in the solicitations, Titans West in the DC's Legion Of Bloom one-shot out today. Who first appeared in 1977 in Teen Titans #50, and then last appeared in Hawk and Dove Annual in 1990, Titans West was a team of former and new Teen Titans members based in Los Angeles. The team had no headquarters like the Titans Tower, instead they just met in public in a fast food restaurant. If only they'd chosen a coffee shop, they'd have done Friends first.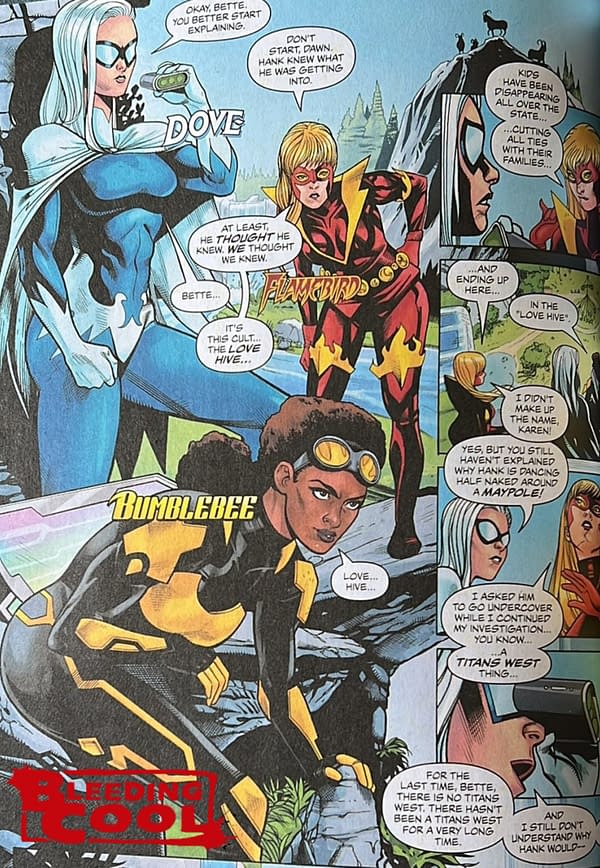 Sorry Flamebird, you've basically been doing this for over thirty years.
But is it any more than Planet Flash?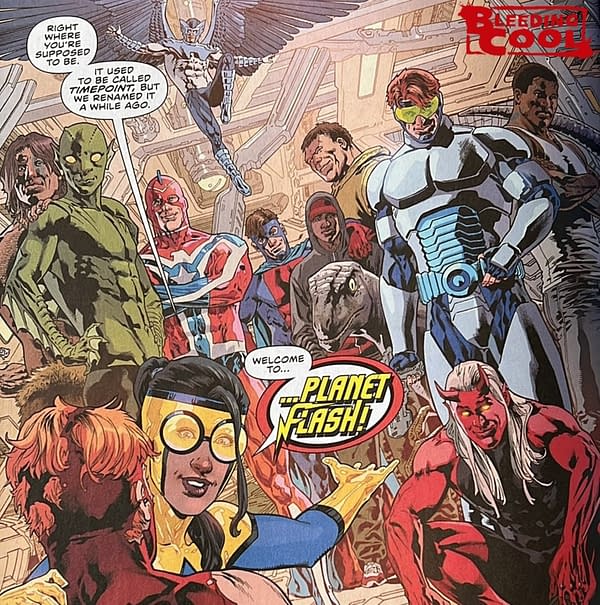 One of these is going to stick. But which one?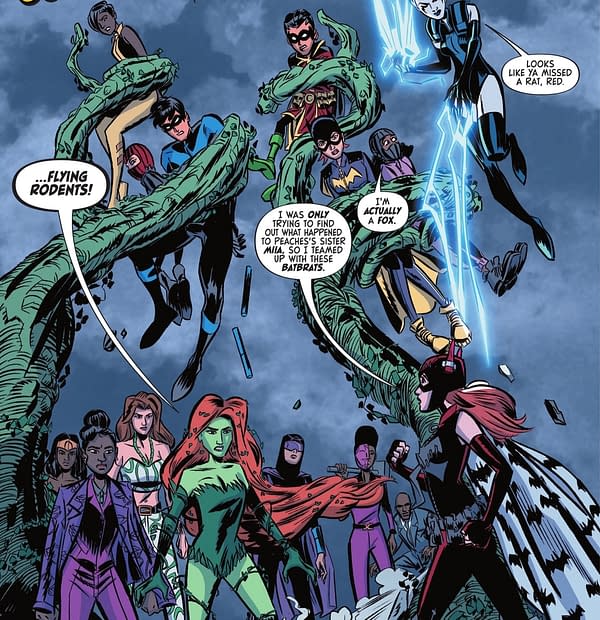 Okay, maybe not the Flying Rodents.
DCS LEGION OF BLOOM #1 (ONE SHOT) CVR A JUAN GEDEON
(W) Various (A) Various (CA) Juan Gedeon
Written by Ashley Allen, Julio Anta, Calvin Kasulke, Travis Moore, Kenny Porter, Cavan Scott, and Zac Thompson Art by Isaac Goodhart, Brian Level, Travis Moore, Jacoby Salcedo, Hayden Sherman, Atagun Ilhan, and more! How do you announce winter is coming to an end? You spring it on them! Welcome the springtime with a celebration of DC's greenest and greatest. As the flowers bloom, breathe in that Swamp Thing smell. Watch the Blue Beetles fly out from Titans West. Pick a Captain Carrot or two from Floronic Man's garden, but make sure to avoid the Poison Ivy. The season may go by in a Flash, but don't worry—stories like these last forever. Oh, and Wonder Woman will be there, too! Retail: $9.99 In-Store Date: 03/21/2023

FLASH #795 CVR A TAURIN CLARKE (ONE-MINUTE WAR)
(W) Jeremy Adams (A) Roger Cruz, Wellington Dias (CA) Taurin Clarke
The Flash Family retreats, mourning the loss of their family members, while Barry tries to find a way to stop the Fraction once and for all. Surprises abound as the past is revisited and we hurtle toward the end of the One-Minute War! Retail: $3.99 In-Store Date: 03/21/2023

HARLEY QUINN THE ANIMATED SERIES LEGION OF BATS #6 (OF 6) CVR A YOSHI YOSHITANI (MR)
(W) Tee Franklin (A) Shae Beagle (CA) Yoshi Yoshitani
Harley and Ivy's relationship has been stress-tested in nearly every way over the course of this series, and now, as their adventure comes to a close, we are left with one question: Is their love strong enough to withstand these trials and tribulations? Check out this fanshmabulous finale to find out! Retail: $3.99 In-Store Date: 03/21/2023
---
---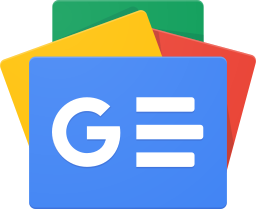 Stay up-to-date and support the site by following Bleeding Cool on Google News today!