DC Comics To Publish Sequel To Pennyworth TV Show As Comic
DC Comics is to publish a sequel to the current Pennyworth TV show, showing the life of Alfred Pennyworth working as an MI6 spy during the Cold War. No, don't try to work out the timeline, it will just mess with your head. But it might take the Michael Caine inspiration of the portrayal of the character in the show out from Alfie and closer to The Ipcress Files.
The seven-issue mini-series will launch in August and is written by Scott Bryan Wilson, and drawn by Juan Gedeon. Maybe the collection will be out in time for the third season to air, potentially on HBO Max? Might that be a happy piece of synchronicity? Maybe this is a signal that DC – and Warners in general – is committed to keeping the Pennyworth brand going in TV and in comic books. And this comic book series joining the TV series continuity closer to the comic book future. Of course, in the Batman comics, Pennyworth is dead right now. Will this be amended?
Pennyworth #1
story by SCOTT BRYAN WILSON
pencils by JUAN GEDEON
inks by JUAN GEDEON
cover by JORGE FORNES
Price: US $3.99 pages: 32
FC|DC On Sale Date: 8/10/21
1 of 7
CARD STOCK OPEN ORDER Variant by JUAN GEDEON
Price: US $4.99

Spanning the years between the hit TV show and today, Pennyworth tells the continuing adventures of Alfred Pennyworth as an MI6 counterintelligence agent—this time in Cold War-era Soviet Russia. When Alfred and his partner receive intelligence that nuclear weapons are being manufactured near the Arctic Circle, they're off to infiltrate the remote military base to learn more. But things don't go exactly as planned, and the ramifications of this mission may be more far-reaching than anyone could have guessed, as our present-day butler gets dragged back into his past…
---
---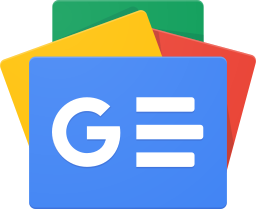 Stay up-to-date and support the site by following Bleeding Cool on Google News today!