Posted in: Comics | Tagged: comic harassment, dc comics, eddie berganza, harassment
---
DC Comics Suspends Eddie Berganza
UPDATE: DC Comics has sent a new update:
Statement from DC Entertainment regarding Eddie Berganza – UPDATED 11/13/17
Warner Bros and DC Entertainment have terminated the employment of DC Comics Group Editor Eddie Berganza. We are committed to eradicating harassment and ensuring that all employees, as well as our freelance community, are aware of our policies, are comfortable reporting any concerns and feel supported by our Company.
The original story follows below.
—————————–
DC Comics has issued the following statement regarding Group Editor Eddie Berganza:
DC Entertainment has immediately suspended Mr. Berganza and has removed him from performing his duties as Group Editor at DC Comics. There will be a prompt and yet careful review into next steps as it relates to the allegations against him, and the concerns our talent, employees and fans have shared. DC continues to be extremely committed to creating a safe and secure working environment for our employees and everyone involved in the creation of our comic books.
The statement comes in the wake of the allegations against Berganza breaking into the mainstream news on Friday, followed by numerous creators associated with DC Comics making statements on the matter. As Bleeding Cool reporter earlier today:
Though allegations against Berganza have been reported before by Bleeding Cool and others, the Buzzfeed report comes amidst a sweeping tidal wave of sexual harassment and assault allegations against powerful men across the entertainment industry and politics — one that has remarkably captured the attention of the world. Additionally, Buzzfeed's report contains previously unreported allegations about Berganza, and comes from the highest-profile outlet yet to report on them. Echoes of Buzzfeed's report have also followed on sites like Vulture and The Hollywood Reporter, as well as comics sites like CBR, ComicBook.com, and Graphic Policy. Berganza's photo also made the front page of the New York Daily News.
---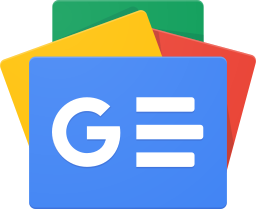 Stay up-to-date and support the site by following Bleeding Cool on Google News today!