Posted in: Comics, DC Comics, san diego comic con | Tagged: dan didio, dc, facsimile editions, retailerlunch, sdcc
---
DC Goes All In on Reprints at SDCC Retailer Lunch, Didio Be Damned
It seems like it was just yesterday when DC Publisher Dan Didio decried the popularity of facsimile editions and other interest in DC's back catalog, as he feels the publisher should be able to do a better job of pushing new stories to customers. Actually, it was just yesterday. Hmm. Nevertheless, DC is going all in on the reprints, with several different lines promoted at the Retailer Lunch at San Diego Comic-Con today.
First up, here's what's coming down the pike in terms of 100-Page Giants, sold in mass-market stores like Walmart and Target, but sold to retailers with new covers so they don't revolt. Each issue features at least 24 pages of new stories, but classic stories reprinted as well.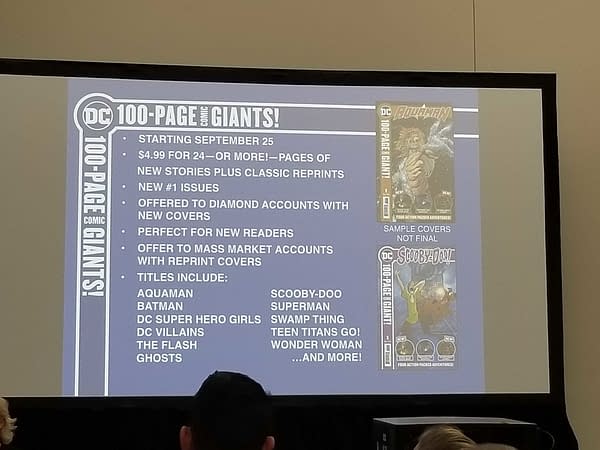 And then there's more facsimile editions coming up, the bane of Didio's existence.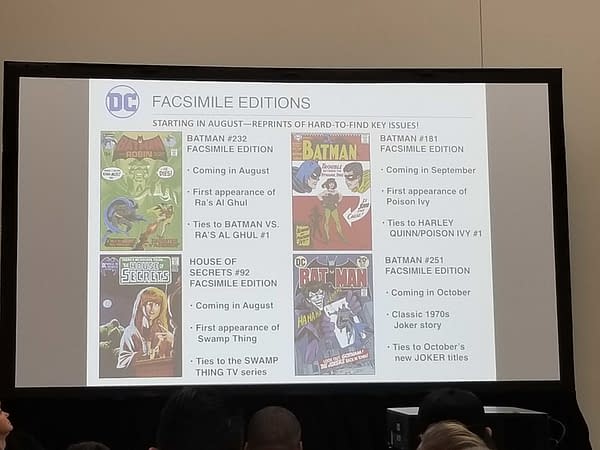 And of course, there's the Dollar Comics line we learned about last month, also reprints of classic comics.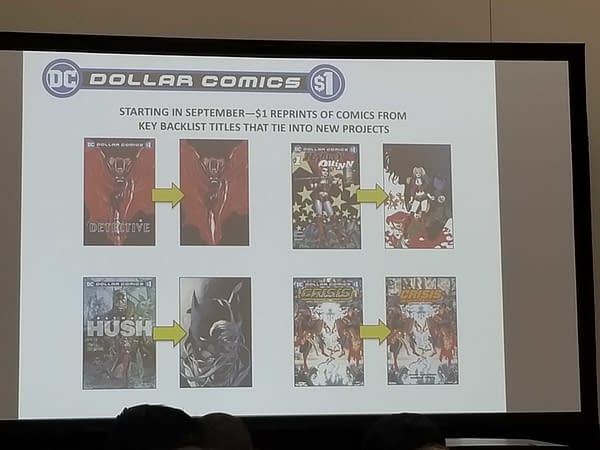 And DC is celebrating Batman Day in September with… you guessed it… some more reprints.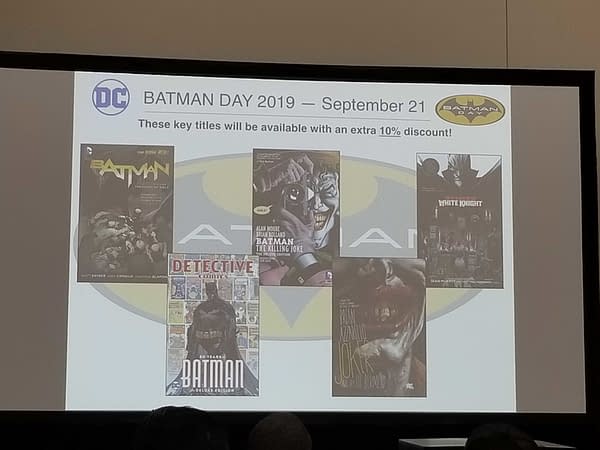 And perhaps the granddaddy of all reprints, the $500 Crisis on Infinite Earths Box Set!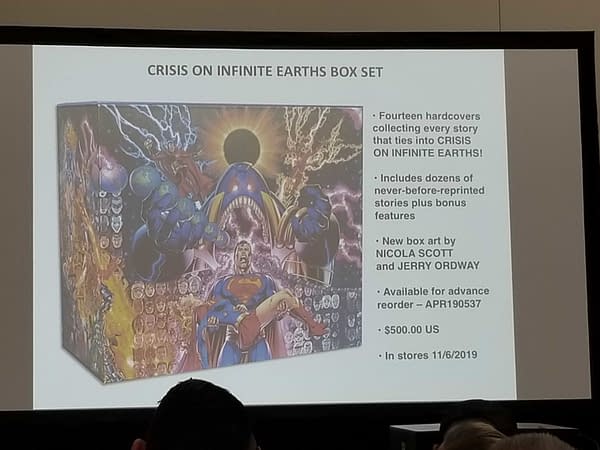 One step forward, 50 steps back? Well, anything that annoys Didio is fine by us.
Bleeding Cool is working hard to bring you the latest news from the Diamond Retailer Lunch, so bookmark this page to be kept abreast of what publishers are planning to officially announce later at the convention as they give their presentations to their direct customers, the comic book retailers.
---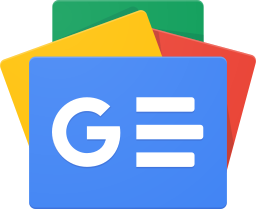 Stay up-to-date and support the site by following Bleeding Cool on Google News today!