During San Diego Comic-Con, Bleeding Cool told you about the DC Icons covers for October. Foil covers on 29 comic books that month as standard. Well, now we have the full details of which title gets what.
Each of these covers features a limited colour palette providing a special focus on the heroes (and a few villains, too). In addition, they are printed using an enhanced foil process that gives depth and metallic brilliance to each cover—with no increase to the issues' regular cover prices.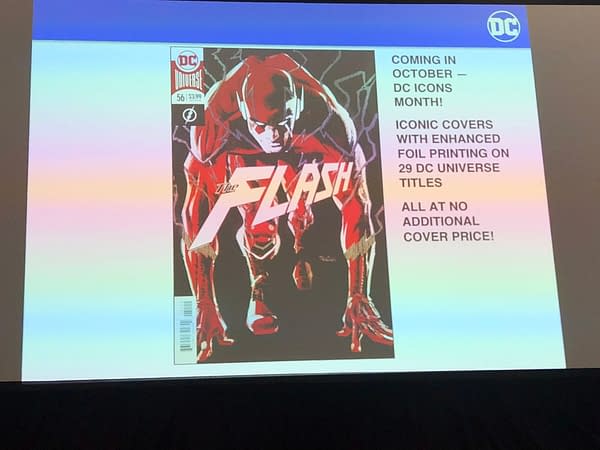 Action Comics #1004
Batgirl #28
Batman #56
Batman Beyond #25
Batman Secret Files #1
Catwoman #4
The Curse Of Brimstone #7
Damage #10
Detective Comics #990
The Flash #56
Green Arrow #45
Green Lanterns #56
Harley Quinn #52
Hawkman #5
Justice League #9
Justice League Dark #4
Justice League Odyssey #2
Nightwing #51
Red Hood And The Outlaws #27
Sideways #9
The Silencer #10
Suicide Squad #47
Supergirl #23
Superman #4
Teen Titans #23
The Terrifics #9
Titans #27
The Unexpected #5
Wonder Woman #56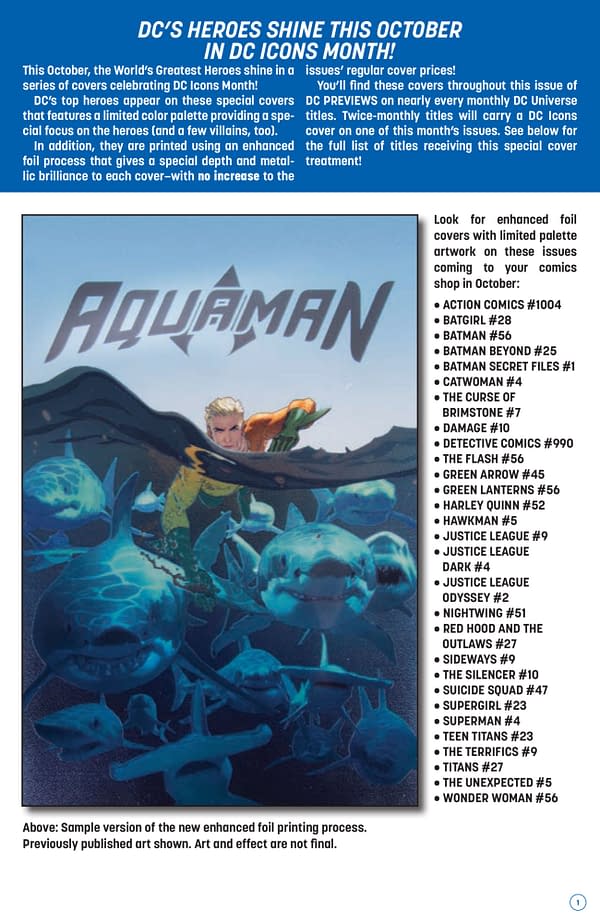 Enjoyed this article? Share it!