Posted in: Comics, DC Comics | Tagged: dark multiverse, dc, death of superman, knightfall, tales from the dark multiverse
---
DC Twists Knightfall, Death of Superman for New Tales from the Dark Multiverse Line
It's hard to come up with new stories that can top the legendary tales of old. So why bother? DC Comics is launching a new series of prestige one-shots that will put a "twisted and terrifying spin on some of the biggest, most game-changing events in its publishing history" called Tales from the Dark Multiverse. And they're kicking the line off with Batman: Knightfall (by Scott Snyder, Kyle Higgins, Javier Fernandez, and Lee Weeks) and The Death of Superman (by Jeff Loveness, Brad Walker, Andrew Hennessy, and Weeks again), both of which, of course, will be number one issues. Make yours DC, true believers!
TALES FROM THE DARK MULTIVERSE: BATMAN: KNIGHTFALL #1

Co-written by Scott Snyder (DARK NIGHTS: METAL, JUSTICE LEAGUE, THE BATMAN WHO LAUGHS) and Kyle Higgins (DEATHSTROKE, BATMAN ETERNAL, NIGHTWING: THE NEW ORDER), with art by Javier Fernandez (JUSTICE LEAGUE) and a cover by Lee Weeks (BATMAN), this one-shot takes place in a Gotham City 30 years after a broken Bruce Wayne failed to take back the mantle of the Bat. In his place arose Jean-Paul Valley, also known as Saint Batman. Under his iron rule, Saint Batman has turned Gotham into the city of his dreams – killing has become commonplace and criminals live in constant fear—all in the name of justice.

But just when all seems lost, a new hope for Gotham rises: The Son of Bane.

TALES FROM THE DARK MULTIVERSE: THE DEATH OF SUPERMAN #1

The Dark Multiverse takes on the highest-selling comic book event of all time, courtesy of writer Jeff Loveness (Rick and Morty, DC'S NUCLEAR WINTER SPECIAL, DC'S MYSTERIES OF LOVE IN SPACE), with art by Brad Walker (DETECTIVE COMICS) and Andrew Hennessy (SINESTRO, THE DEMON: HELL IS EARTH, TITANS), with a cover by Lee Weeks.

In a broken world much like our own, Lois Lane, twisted by rage and grief over the Man of Steel's death, becomes the Eradicator, taking revenge on those who let Superman die and the corrupt world he could never defeat. Now, with the power of a god, she's going to end the "never-ending" battle by any means necessary, halting the Reign of the Supermen before it even begins.
That's just the start though, with more to come in the future, including Infinite Crisis, Blackest Night, The Judas Contract, and more. Each one-shot will be 48 pages for $5.99, and be published alongside dollar reprints of the original comics (in the cast of the two above, Batman #497 and Superman #75). Tales from the Dark Multiverse: Batman: Knightfall #1 hits stores on October 16th with Tales from the Dark Multiverse: The Death of Superman #1 following on October 30th.
---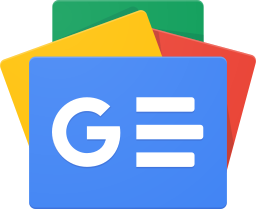 Stay up-to-date and support the site by following Bleeding Cool on Google News today!