Everyone at the DC Universe Streaming Panel at NYCC Got a Free Year's Membership
It pays to go to New York Comic Con. Especially it seems the DC Comics panels. If you went to the earlier panel you got an exclusive DC Funko Primal Age Mr Freeze figure. And people are already trying to sell them on eBay for a hundred bucks each.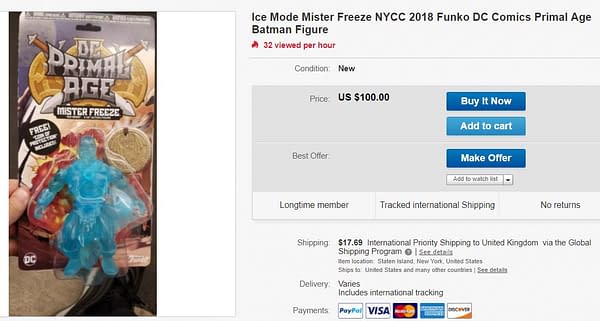 Well at the DC Universe Panel, they got something they weren't going to have to put on eBay to get full value of – a year's free subscription to the DC Universe streaming app, including access to comic books, cartoons, TV shows, movies and original content, such as the upcoming Titans TV show. That's a $74.99 value for everyone in the room…
You get a DC Universe year subscription! You get a DC Universe year subscription! And you get a DC Universe year subscription! Unless of course if you don't live in the US, then you might as well put that on eBay too.
Thursday-only last minute tickets sold for $50. Which makes an instant profit for attending just two panels…
What will other shows offer to challenge NYCC at this game?