This is one of the most unique covers I have ever seen. It's a cover by Declan Shalvey for Dynamite's new Project Superpower; Blackcross #1 by Warren Ellis and Colton Worley. Now, other than seeing the outline of a guy on fire, it's not really obvious what is going on here. The guy is burning in such a way that the water around him isn't putting him out. I remember thinking when I saw this cover that if it wasn't for the trade dress I'd have no idea what book this was for… but it is a very cool looking cover.
Well, Dynamite has announced that for the final order cutoff for the book – which is coming up very soon so tell your retailers if you want it – that the retailer order incentive cover is going to be that same cover 'virgin' style… as in no trade dress. I know if I got this one, I'd probably end up opening constantly trying to remember what it was.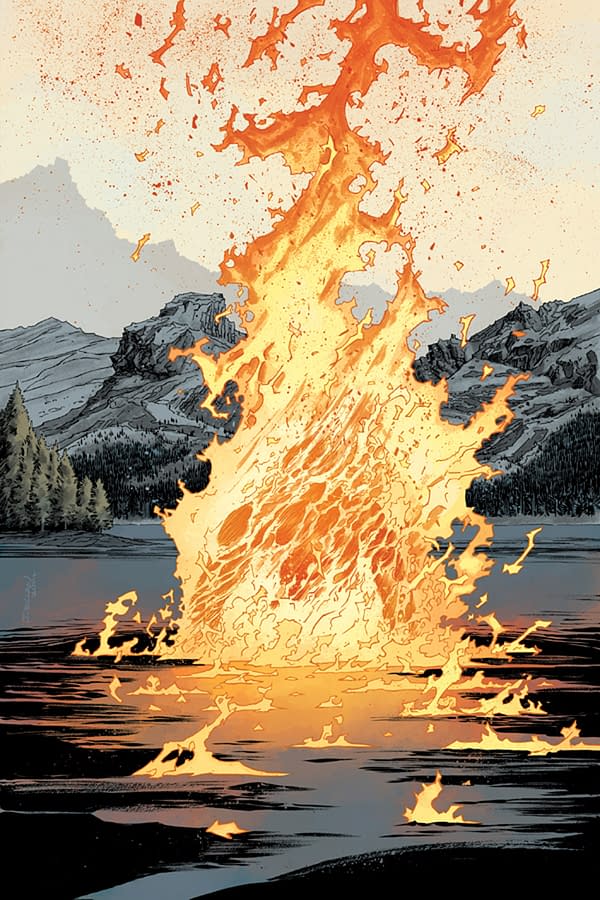 Here is the order specs if you want to tell your retailer about it.
FOC Incentive A: For every five (5) copies of BLACKCROSS #1 (JAN151250 – JAN151253) ordered and received, the retailer will be eligible to purchase one (1) BLACKCROSS #1 RARE SHALVEY VIRGIN INCV, at $2.00 net apiece.
Enjoyed this article? Share it!